Boost Your Corporate Gifts With Candy
May 26, 2022
Candy is one of those things that just brings a smile to anyone's face. It's sweet, colorful, and there's always a candy for everyone. Whether you like sweet or sour, chocolate-covered or sugar-coated - everyone can find one they love.
Noms has a wide variety of candy assortments that are perfect for any corporate gift. With our assortment options, every box can be a favorite for someone.
Candy is a great way to show your employees or clients that you care. With personalized, keepsake boxes filled with your choice of a candy assortment - your gift can be special every single time. We have the best selection of gourmet candies that are perfect for any occasion. So go ahead and send your favorite people a box (or two) of happiness today!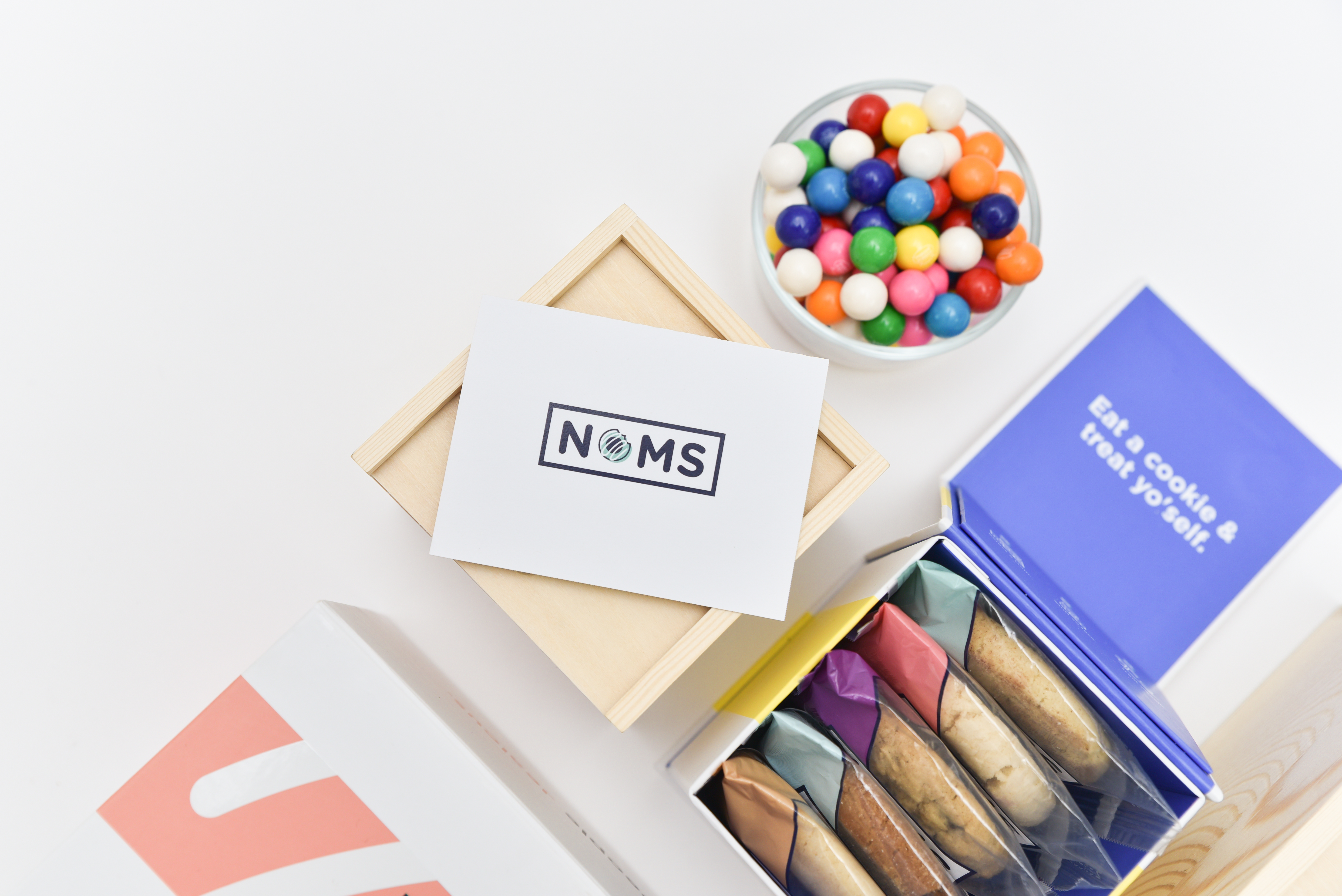 Why Use Candy For Corporate Gifts?
There are so many options when it comes to corporate gifting, but sorting through to get the best one for your employees and clients can be difficult. Every person deserves a gift that reflects them as an individual and Noms helps you create that for your corporate gifts.
Not only do we have a wide variety of candies, but each box has endless customizations. Your corporate gifts will stand out against the gift cards and swag.
Start with a laser-engraved wooden crate or full-color sleeve that has your chosen design on it. You can choose to put your logo, a custom design, or work with our team to have one created for you. This makes Noms the perfect gift to customize for birthdays, anniversaries, prospecting, onboarding, holidays, and more. Our candy gift box can be tailored to fit your needs for any day of the year.
You can then move on to choosing a candy assortment and a personalized note. This gives you the chance to write what's on your mind about your recipient. Thank them for a job well done, congratulate them on an anniversary or promotion, or even give a follow-up to get ahold of you and renew a contract. This note gives you a chance to catch their attention on a more personal level while they enjoy their treat.
After you are done with those customizations, you can even add a QR code with a custom landing page to make your corporate gifts stand out! This QR code can help lead your clients to a page of your choosing or one you create with our team to help tell them more about your services, products, or just to book a meeting with you - the options are endless and able to fit your needs. QR codes are a great way to streamline your corporate gifts and make working with you easier than ever. Beaconstac states, "QR Codes' high conversion rates are one of the main reasons they reduce the friction between the end-user and the content you want them to see."
Your custom corporate gifts can be perfected to fit anyone on your list while adding a direct link to you and your business right into their box of treats. Nothing makes a deal easier or an employee feel more cared about than a thoughtful gift with a personal touch.
Clients
There can be so many unknowns when ordering for clients. Policies, addresses, likes and dislikes - it can feel like a shot in the dark when sending corporate gifts to clients, especially news clients or ones you aren't close to.
A gift that can be universal for hundreds, or thousands, of people, saves you time and energy while sending thoughtful, personalized gifts. With Noms corporate gifts, you can upload as many recipients as you need and create a bulk order filled with personalized gifts!
With this option, you can still customize the gifts with your choice of assortment, box, and design, a personalized note that you can create custom for each person, and a QR code. This QR code can also be different for as many clients as you need if you are looking to direct different clients to different landing pages.
We can also help create these landing pages for you. Custom landing pages take the guesswork and brings the information right into their hand. Beaconstac states "When you create custom landing pages, you can have QR Codes that direct customers to your website's relevant section. Customers may struggle to remember web addresses and domain names, but scanning a QR Code eliminates the need." In a time when every aspect of our day is high speed, don't slow down when getting your information to your clients, and what better way to deliver that information than a box of candy?
Your clients will be impressed with the quality of our products and the thoughtfulness of your corporate gifts. Plus, they'll appreciate not having another coffee mug or pen set to add to their collection.
Employees
Your employees are the ones who help make your company run smoothly and keeping them happy is essential to being a well-oiled machine! With corporate gifts, you can show them you appreciate their hard work and care about them.
With the choices available to personalize your gifts, you can let each employee know how important they are. Add a fun design for their job, a note thanking them for their hard work, or even a QR code with a video message from you. Make each gift feel thoughtful and personal while still being able to send one to everyone in the company in minutes!
Your employees are the lifeblood of your company and making sure they're happy should be a top priority! Let them know you care with custom candy gifts that show you pay attention to the little details. With so many ways to personalize your gifts, you can send a message that will resonate. Plus, who doesn't love a sweet treat? It's a small gesture that goes a long way in making them feel appreciated.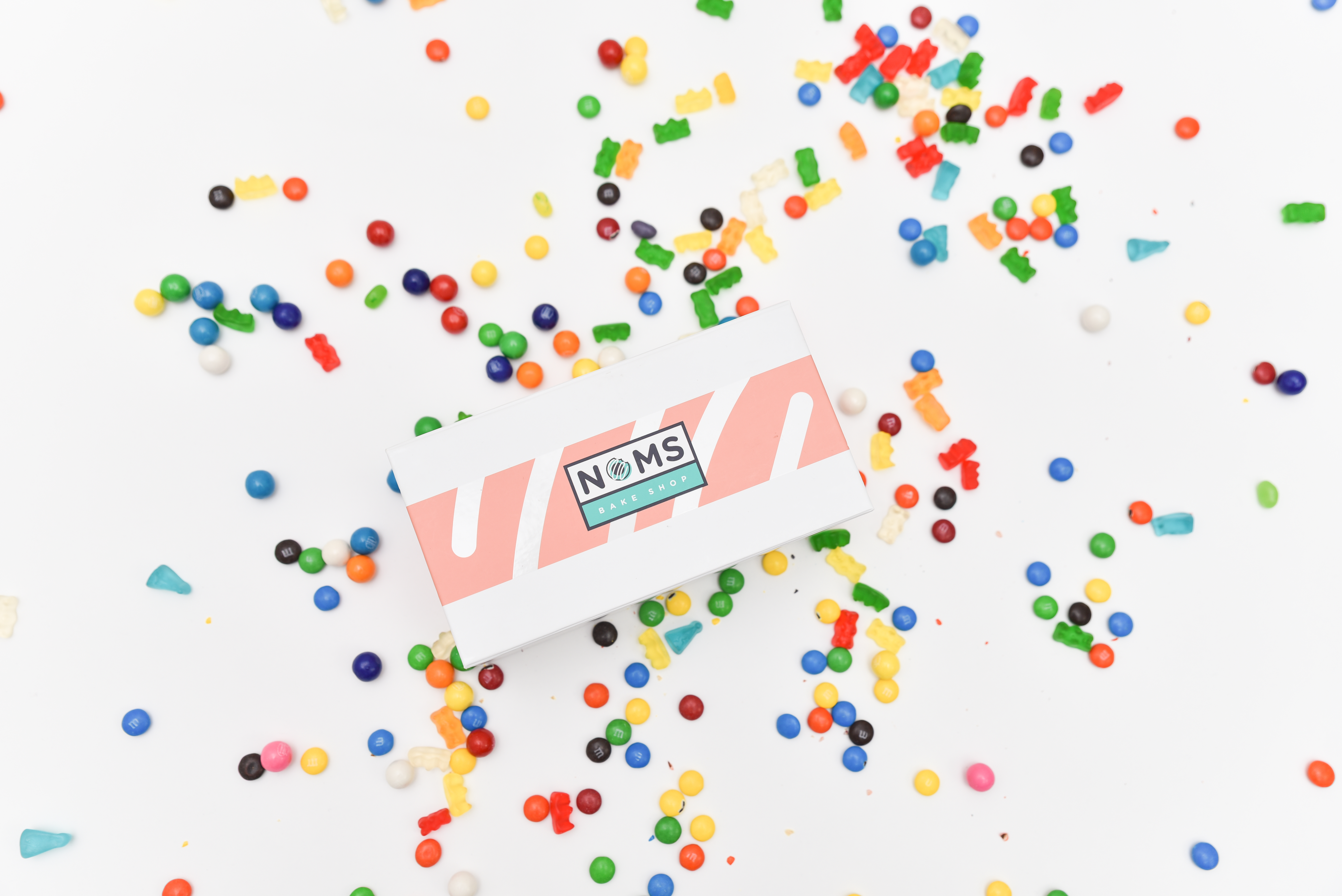 Our Candy Assortments
The assortments we've created will be able to please anyone on your list! With something sweet, something salty, or something sour - Check out our candy assortments below.
The Schoolyard
Filled with all the candy that will bring you back to the schoolyard, this assortment will have all your throwback favorites. With Gumballs, Mini Jawbreakers, Runts, Jelly Bellys, Sour Patch Kids, and Smarties - you'll be brought back to the playground with your first bite.
Sweet & Sour
The perfect assortment for that person that loves a tart punch finished with sweetness. This assortment includes Sour Patch Kids, Gummy Bears, Jelly Bellys, Lemon Drops, Skittles, and Tart-n-Tinys.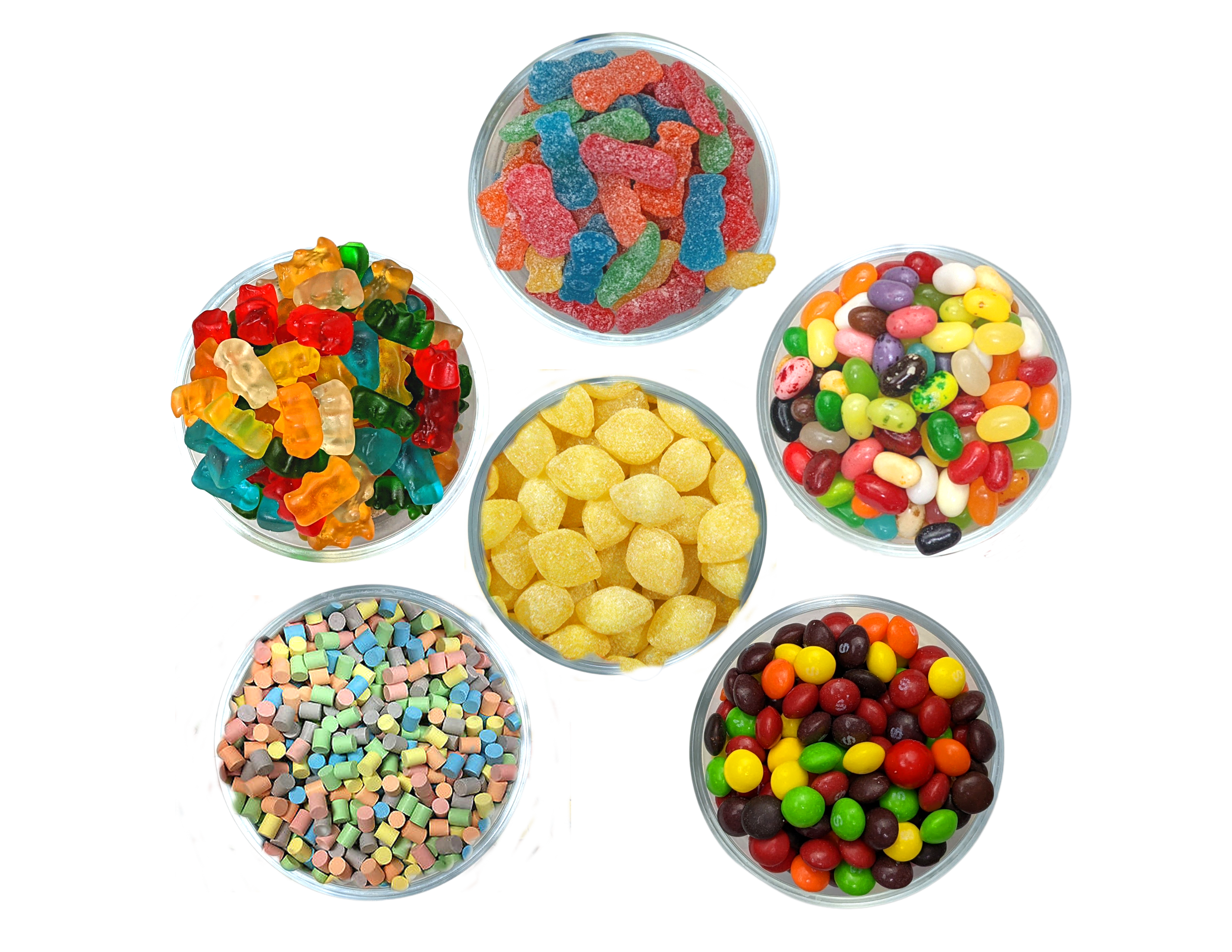 Candy-Coated
All your favorite candies coated in crunchy, delicious shells. It includes Chocolate Rocks, Peanut M&Ms, Sixlets, Candy Malt Balls, Reeses Pieces, and Plain M&Ms. Perfect for the classic candy lovers in your life.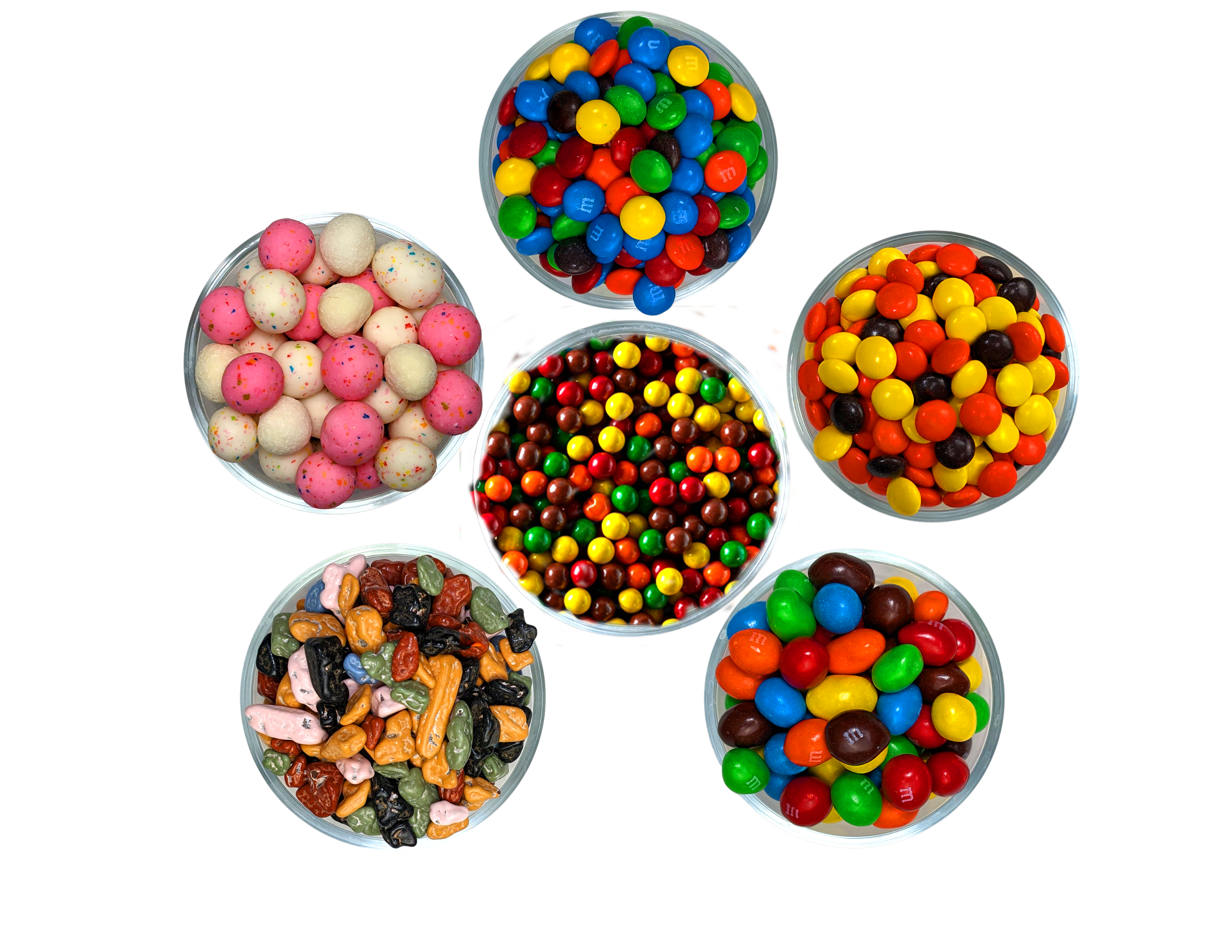 Bits of Everything
This assortment is the best go-to candy assortment when you might not know all of their candy preferences. A mix with a bit of everything, this assortment has all the favorites. It includes Plain M&Ms, Reese's Pieces, Skittles, Spree, Mike & lkes, and Gummy Bears.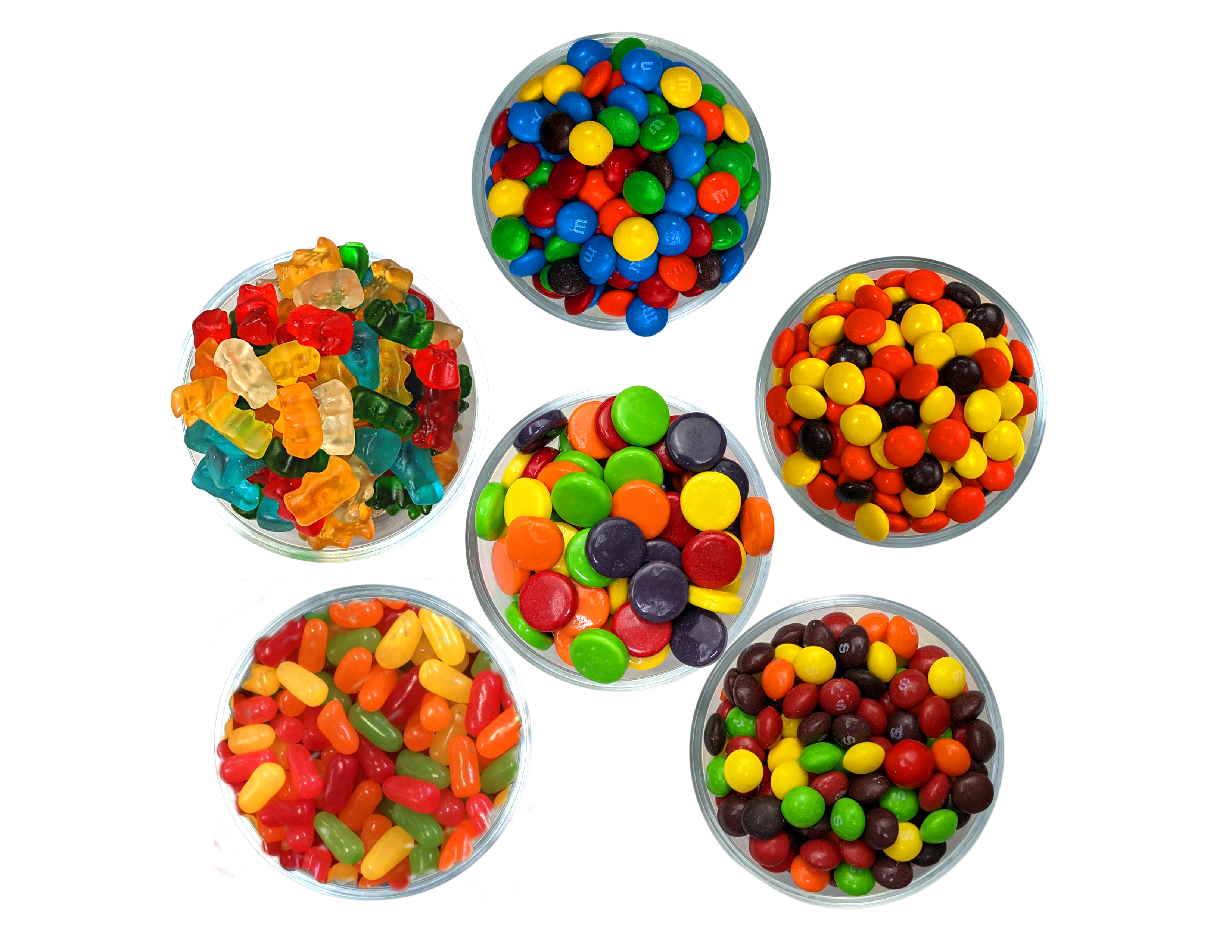 Sugar-Free Sugar
For those that want all the deliciousness of candy without the sugar, we create a Sugar-Free Sugar assortment. It includes the following sugar-free candies: hard fruit candies, butterscotch candies, Sour Heads, Jelly Bellys, Licorice Bites, and Gummy Bears.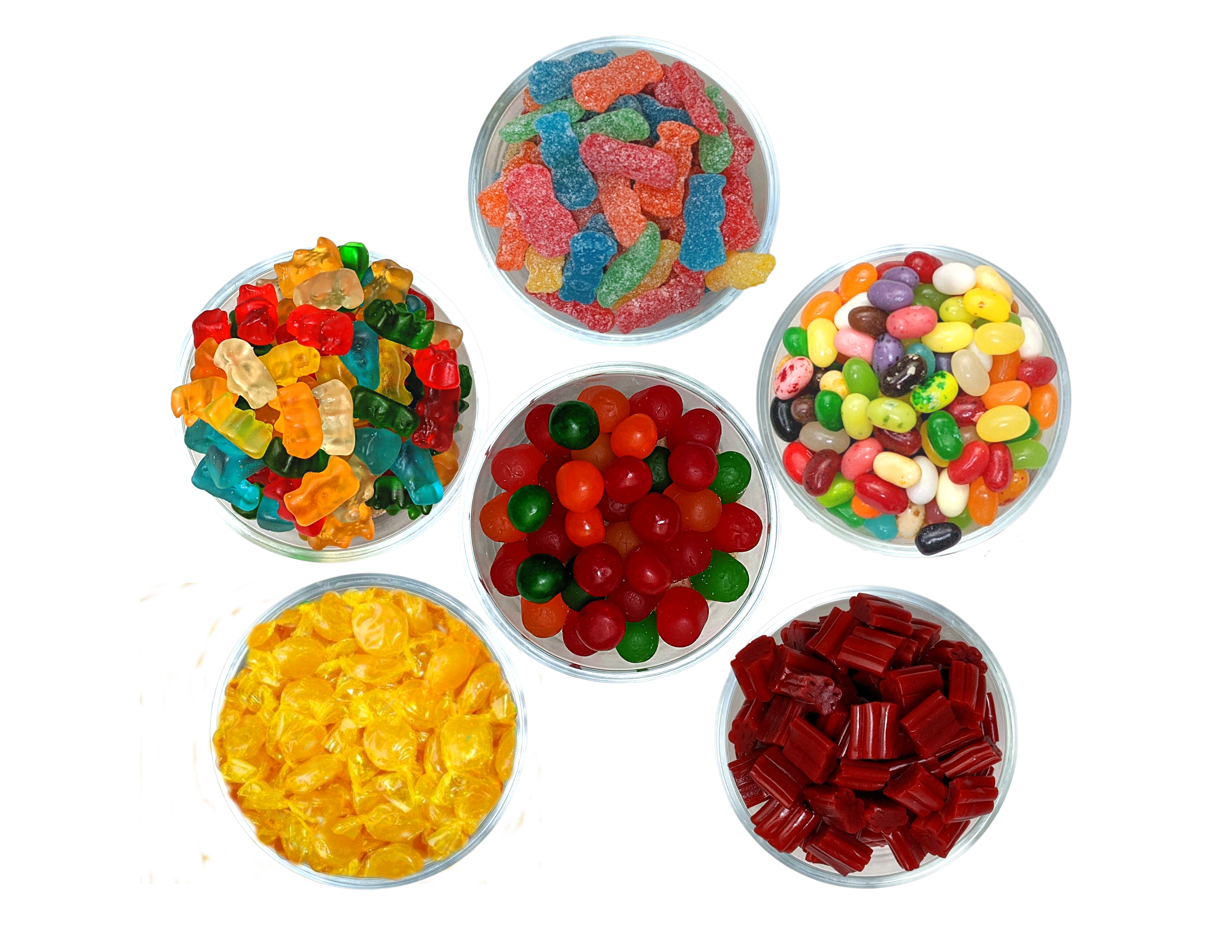 Natures' Candy
We wanted to make everyone feel included in our candy gift boxes - even those who may not be as candy obsessed as the rest of us - so we created a Nature's Candy assortment. It includes Trail Mix, Sunflower Seeds, Banana Chips, Pistachios, Corn Nuts, and Dried Cranberries.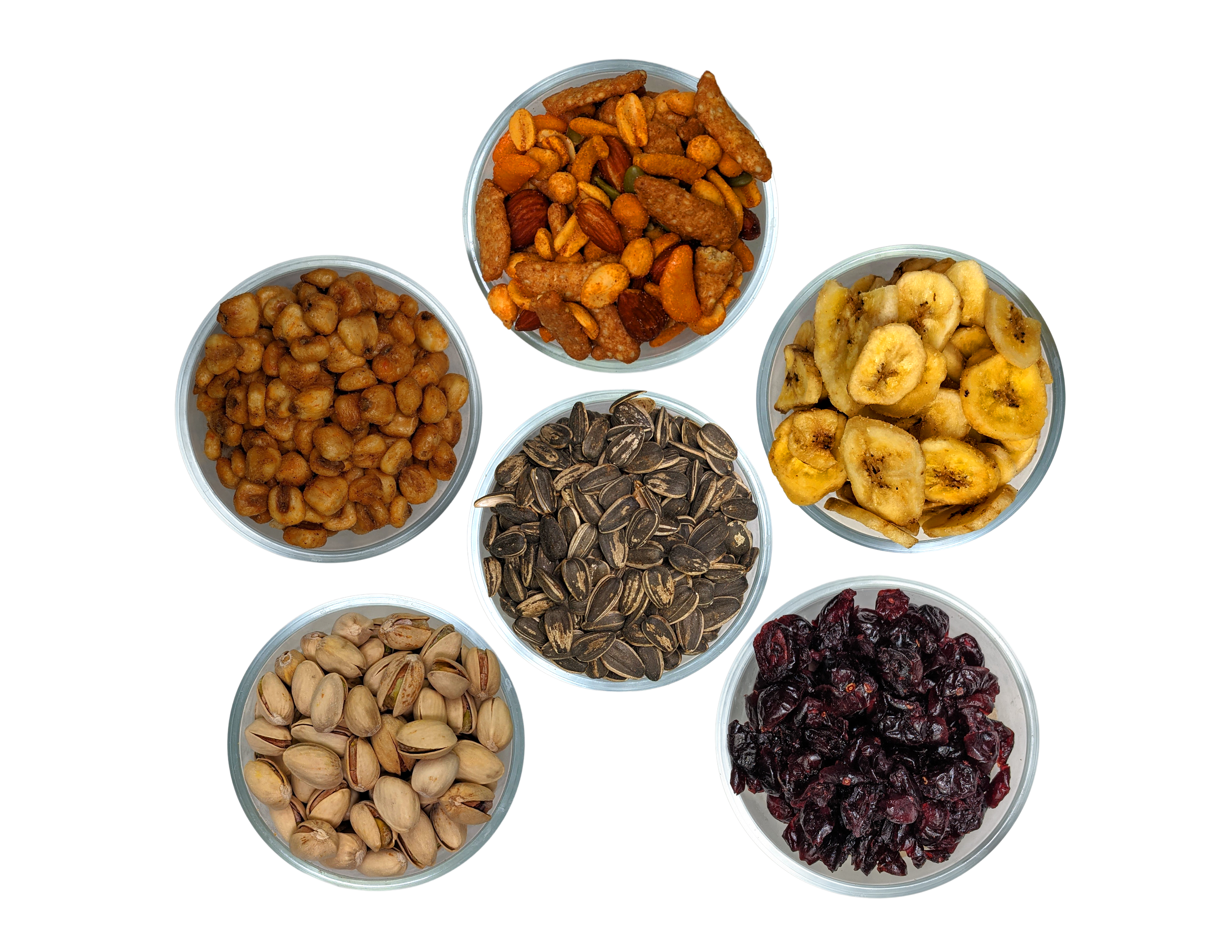 How To Send Candy Gift Boxes?
Now that you know what comes in our candy assortments, how do you send them?
We make it easy to send your gift, or gifts, in minutes. Choose your box and design, your assortment, and add any customizations like a personalized note or QR code and then you are ready to ship.
For larger orders, you can choose to work with one of our team members to place your order or upload all of your recipients on your own with our excel template. Add their names and information and you are ready to go. No matter which you choose, your order can be completed with ease for as many boxes as you need.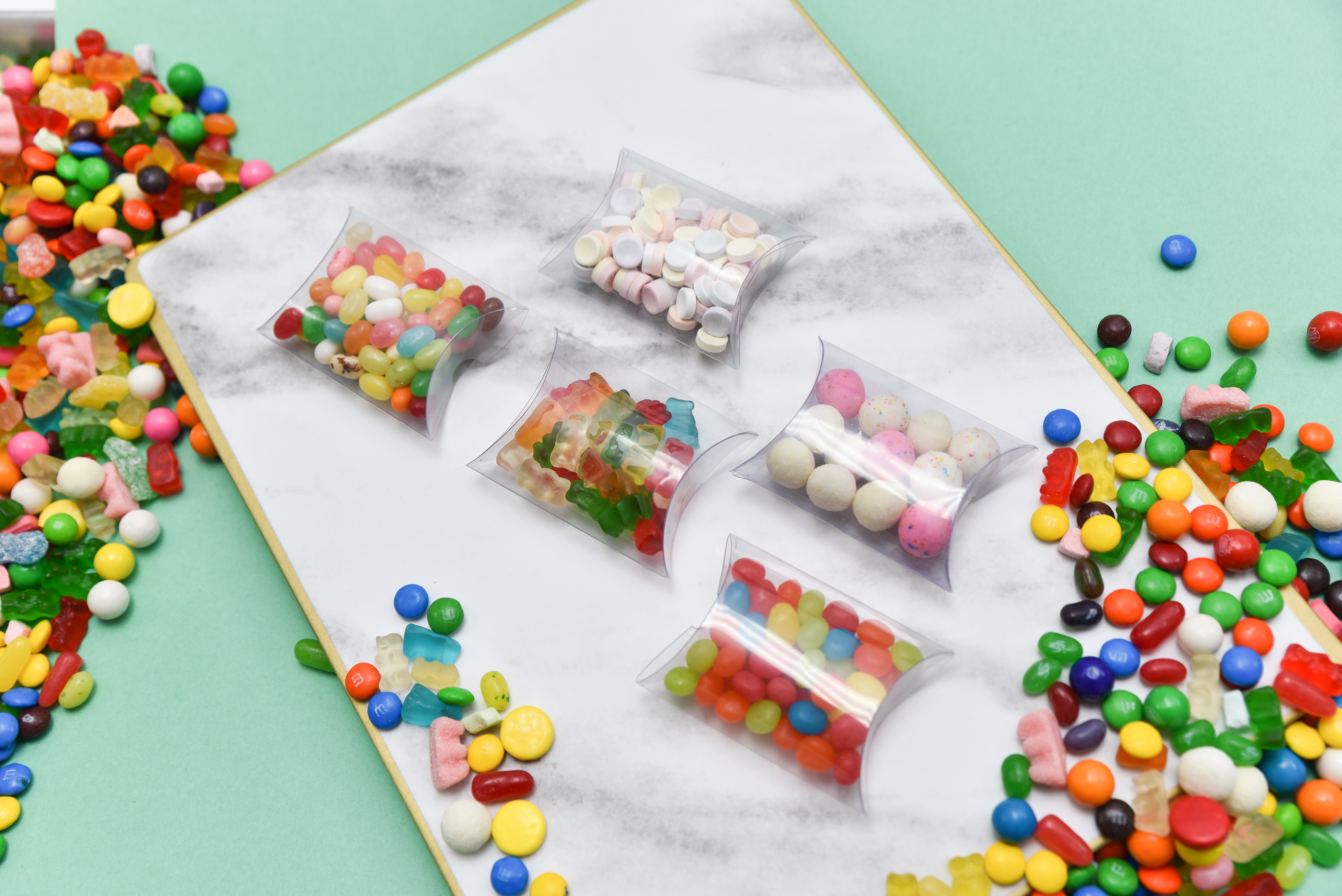 Sending Gifts By Email
While shipping boxes, it can be hard to know the best place to send them. While you can ship their box to the office or their home, you can also use our send by email option to get it there in seconds. This can be a great choice if you are worried about any last-minute gifts or may not know the best address to send them to.
You choose their gift and they choose when and where to send it!
Send Them Candy!
At Noms, we make it easy to send delicious candy to your friends, family, employees, and clients no matter the occasion. With our easy online ordering system and digital gifting options, you can be sure that your personalized gift will get there on time and be enjoyed by all.
So what are you waiting for? Start sending your corporate gifts today!
Want to learn more about corporate gifting? Check out our blog The Benefits of Corporate Gifting!
The Best Ways to Say ConGRADulations
Noms Candy: A Sweet New Way To Celebrate