The Best Gifts Are Personalized!
December 05, 2022
The holidays are a time for family, friends, and giving. What better way to show your loved ones how much you care than by getting them a personalized gift? There are many reasons why personalized gifts are the best option for holiday gifting. Here are 10 of them!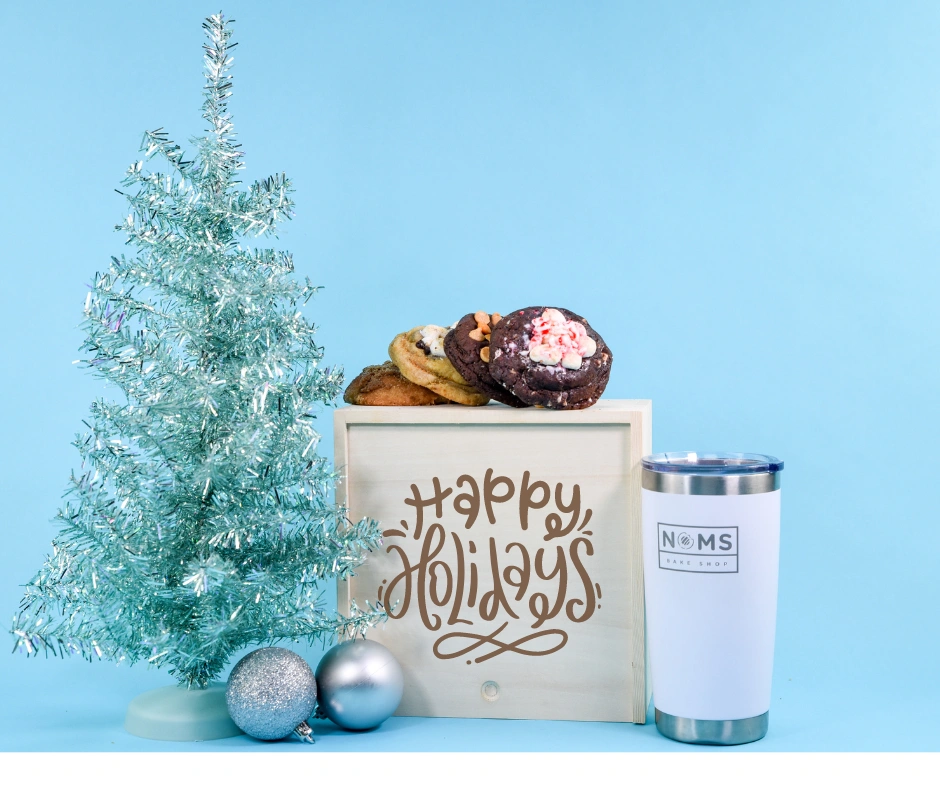 1) They Are Thoughtful
When it comes to holiday gifts, it's all about thoughtfulness. And what could be more thoughtful than a personalized gift? Whether it's a tumbler with the recipient's name on it, a customized box of treats, or an ornament with their family's initials, a personalized gift shows that you took the time to find something that is specifically meaningful to them. Personalized gifts are also great for people who can be difficult to shop for like clients or employees. Instead of wracking your brain trying to think of the perfect thing, you can simply have something personalized that you know they will love to receive! So next time you're struggling to find the perfect holiday gift, remember that personalized gifts are always a great way to remind people that you're thinking of them!
2) They Are Unique
Personalized gifts stand out from the rest because no two are alike - just like your loved ones! That's what makes them so special. When you give a personalized gift, you're showing your recipients that you put thought into their present. It's a way of saying, "I know you're one-of-a-kind, and I wanted to get you something to match." This holiday season, make sure your gifts are as unique as the people you are giving them to! They will appreciate the effort and be reminded of how much you care every time they see their new personalized gift.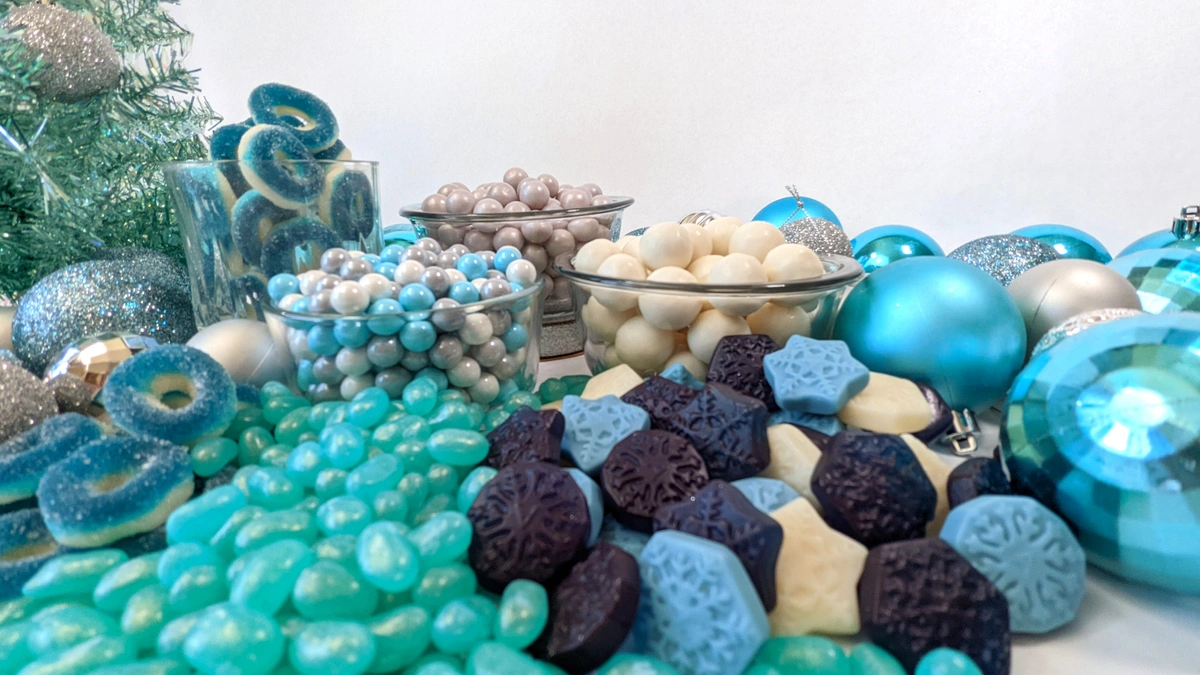 3) Creating Strong Long-Term Connections
If you are looking to create stronger relationships in your work life, then custom gifts are the way to go. A personalized gift shows that you are taking an interest in them and want to learn more about them as a person. This can help grow new relationships and strengthen current ones. Whether it is with clients, employees, or prospects, customized gifts show you appreciate them. Plus, custom gifts are just more fun! There's nothing better than receiving a gift that was clearly made just for you. It shows that thought and care went into the gesture, which is always appreciated. So if you're looking to make a lasting impression this holiday season, go custom!
4) Referrals
Many sales teams know that referrals are one of the best ways to grow business. Give people reasons to tell their friends about your product or service with personalized gifts! With so many different options available, you're sure to find something that will be perfect for any occasion. Plus, a personalized gift is something that they are more likely to remember. They will be sure to tell their friends and family about the amazing gift they received from you.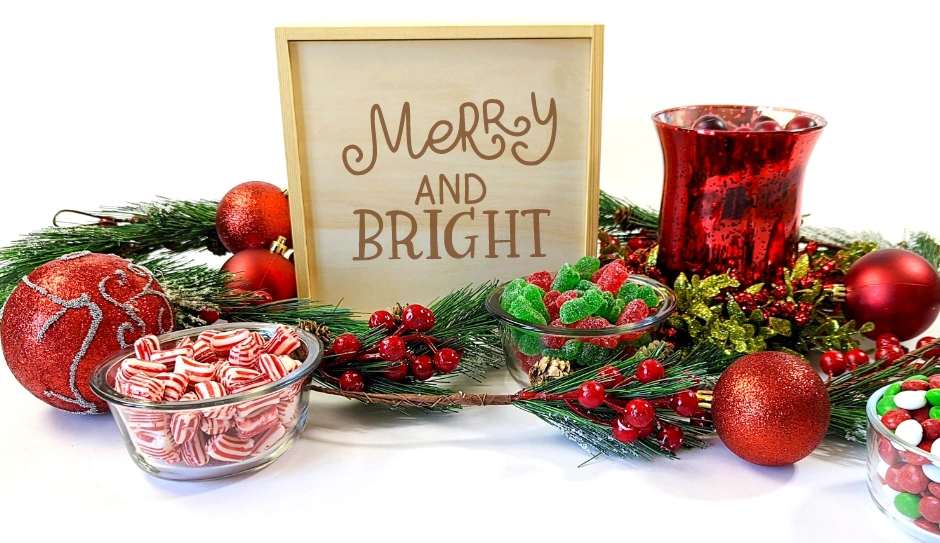 5) Good For Any Occasion
Personalized gifts are perfect for every occasion, thanks to their ability to be customized. Whether you're looking for a holiday present, a birthday gift, or an anniversary present, you can create a custom gift that's perfect for the occasion.
With holiday assortments and themed designs, you can create the perfect personalized gift for anyone on your list. If you're looking for a truly unique gift, then custom is the way to go!
6) More Fun And Exciting For You
Personalized gifts are more fun for both of you! Creating custom gifts makes each one a little more fun to create when looking through designs and options. Each one can be special to create and special to receive knowing the time and thought that went into each. If you are looking for some holiday gift ideas, check out custom gifts! You can personalize them with names, photos, or special messages. The possibilities are endless! So next time you're struggling to find the perfect gift, think about creating something custom. It's sure to put a smile on their face.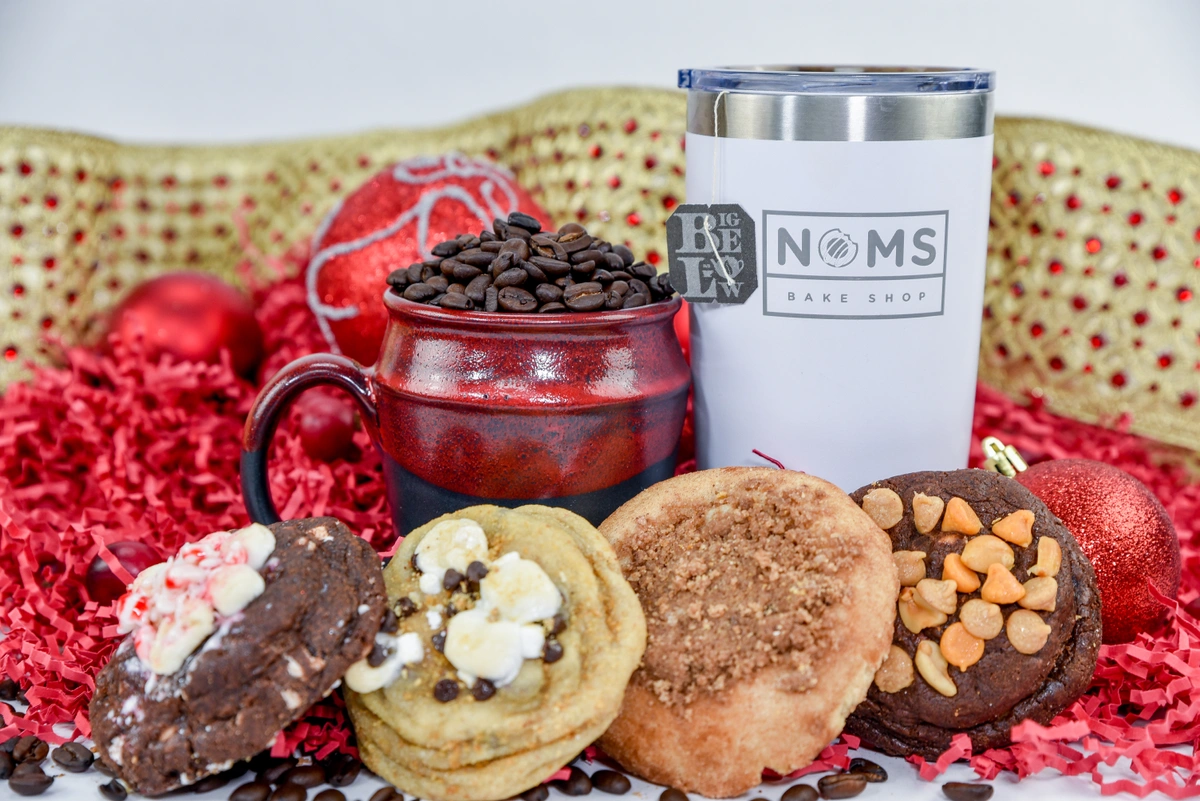 7) Good For Anyone
One of the largest benefits of using custom, personalized gifts is that they are universal! With their ability to be tailored to fit any personality or taste - you can create gifts that everyone will love. From friends and family to employees and clients, each gift can be designed for each recipient. You won't have to waste time on every holiday or occasion searching for a gift for everyone on your list.
8) Looks Like You Planned Ahead (even if you didn't)
The holidays are a time for giving, and custom gifts are the perfect way to show them how much you care. With custom designs, personalized notes, and the ability to add their name to the gift, custom gifts let your loved ones know that you put time and effort into their gift. No more last-minute gifts that look last minute - custom gifts show that you cared enough to make their gift just for them (even if it really is last minute).
9) Stands Out From Others
Looking for a way to stand out from the competition this holiday season? Custom gifts are the perfect solution! Whether you're looking for something unique for your clients or a way to show your employees how much you appreciate them, custom gifts are always a hit.
Personalized holiday gifts are also a great way to show your appreciation to your staff. A small gesture like this can really make their day and show them that you value their hard work. Plus, it's a great way to spread some festive cheer around the office! Custom gifts are unique, thoughtful, and sure to be remembered - so make sure you consider them for your next gift-giving occasion.
And what's more, with Noms they're easy to find and order online. Just choose your favorite design, add your personalization, and you're done! You'll be sure to impress everyone on your list with personalized holiday gifts this year.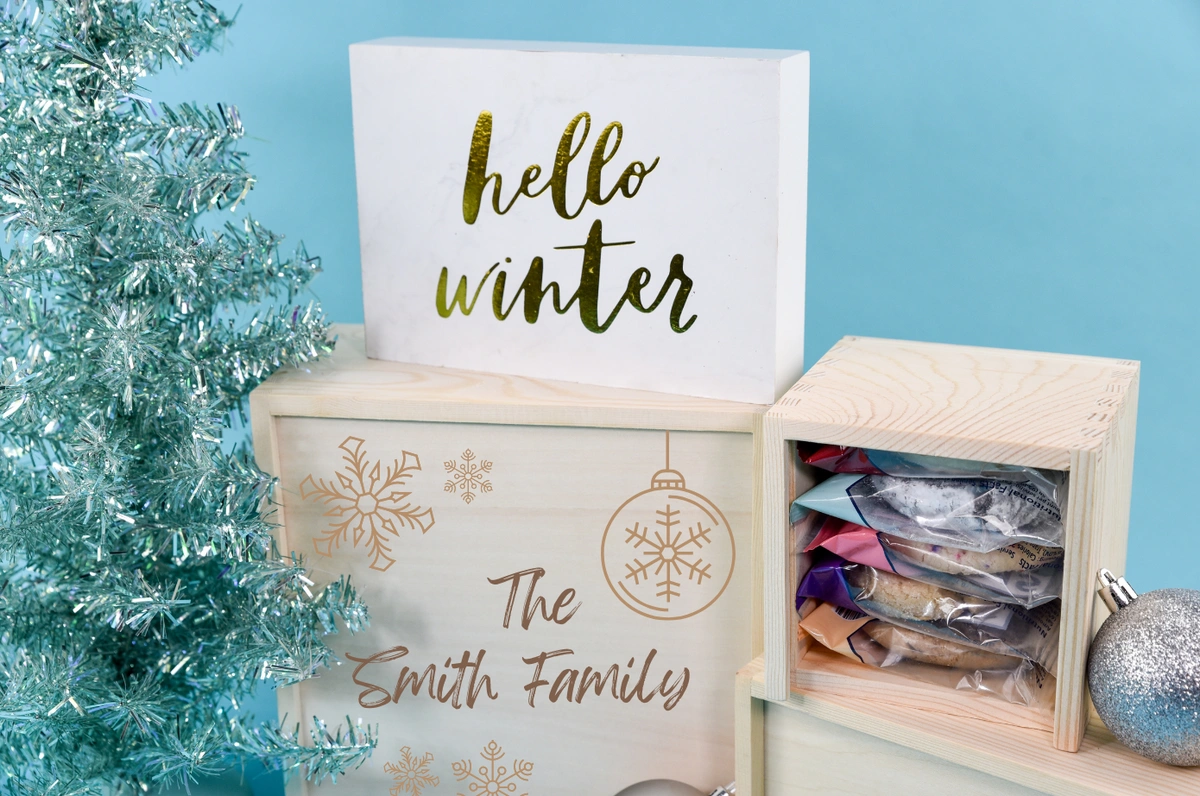 10) No Repeat Gifts
The holidays are a time for giving, and that means finding the perfect gifts for your loved ones. But what do you do when you have a list of people with different tastes and interests? Custom gifts to the rescue! By customizing gifts to each recipient, you can ensure that everyone gets something they'll love - without having to worry about repeats or unfairness. And personalized holiday gifts are always extra special. So this year, ditch the one-size-fits-all approach and give everyone a custom gift that celebrates their unique personality. It's the thought that counts - and your thoughtfulness will definitely be appreciated!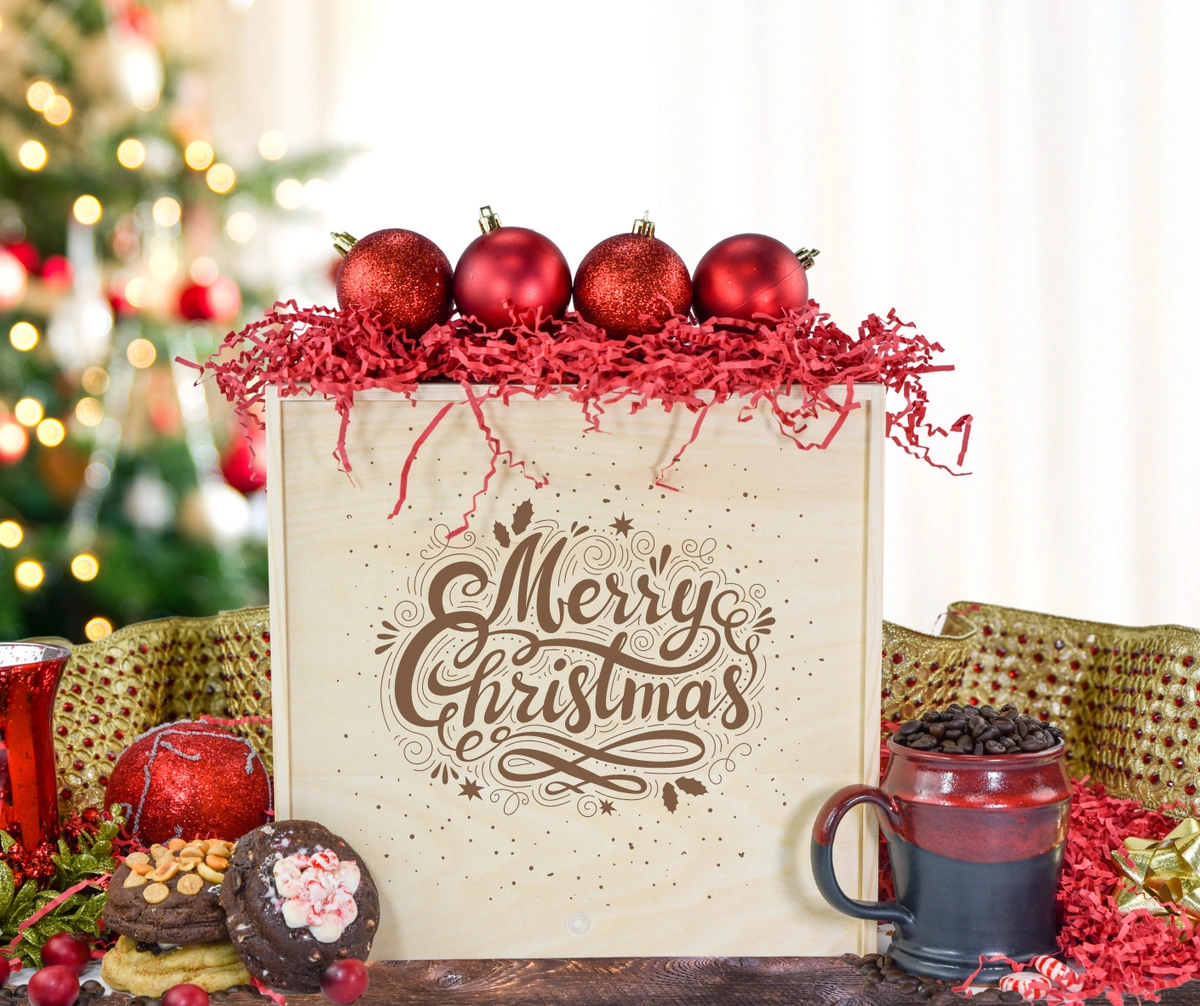 For your employees to your clients and everyone in between, personalized gifts are the best way to show you care this holiday season - and year-round. With so many customizations available, it's easy to find the perfect gift for anyone on your list. And with companies like Noms, creating a personalized gift is quick and easy - so you can save time while still sending the best gifts of the year. So this holiday season, give the perfect personalized gifts and let them know just how much they mean to you! Happy Holidays! ​
Fun Ways To Spruce Up Your Employee Holiday Gifts
Luxe Cookies Are Here!