The Benefits of Corporate Gifting
April 20, 2022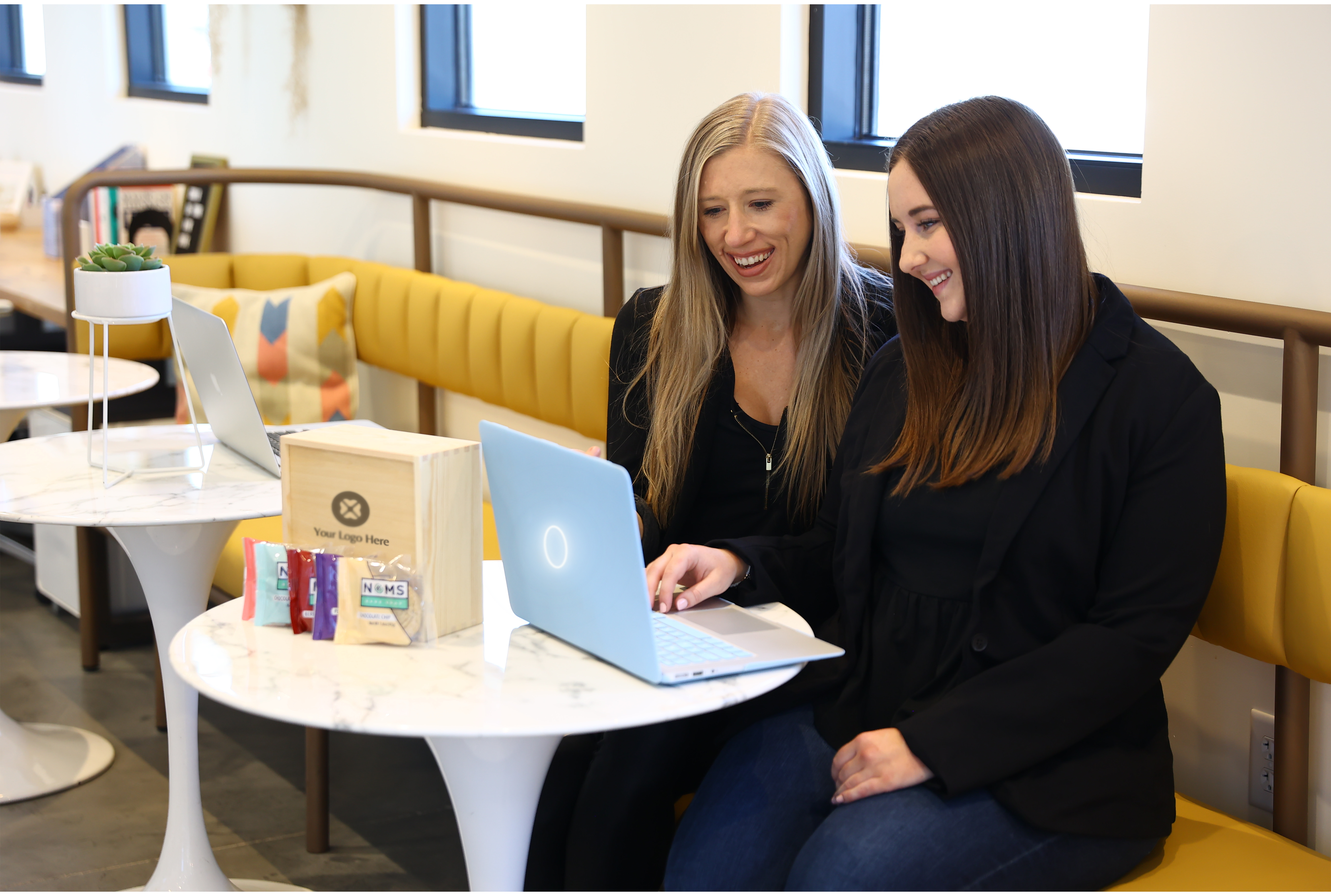 When it comes to business, the more personal you can make things, the better. But one area that is often overlooked is the power of gift-giving. Believe it or not, corporate gifting can have a big impact on your workplace. Gifting is one way to make a strong and lasting impression on clients and coworkers alike. But what are the benefits of corporate gifting, exactly?
What is Corporate Gifting?
In the easiest explanation, Corporate gifting is when you send gifts from your company. This could be a client, employee, customer, vendor, prospective client, or even potential employee. Corporate gifts can be used to send for prospecting new clients and employees to your company or celebrating different holidays and appreciation days.
Corporate gifting can be one of the most engaging ways to build relationships with your clients or employees. Through thoughtful gifting, you can establish stronger connections and bring your company top of mind. A physical gift in someone's hand makes a strong impact. Holding a physical gift in your hands brings a stronger, more tangible response to the receiver - making the entire experience more impactful.
Corporate gifts can, and should, be tailored to the receiver to create a thoughtful, caring experience for them. A company should work to personalize the gift as much as they can to make the receiver know that it was handpicked for them. While it can be time-consuming, the benefits that come with corporate gifting far outweigh the costs.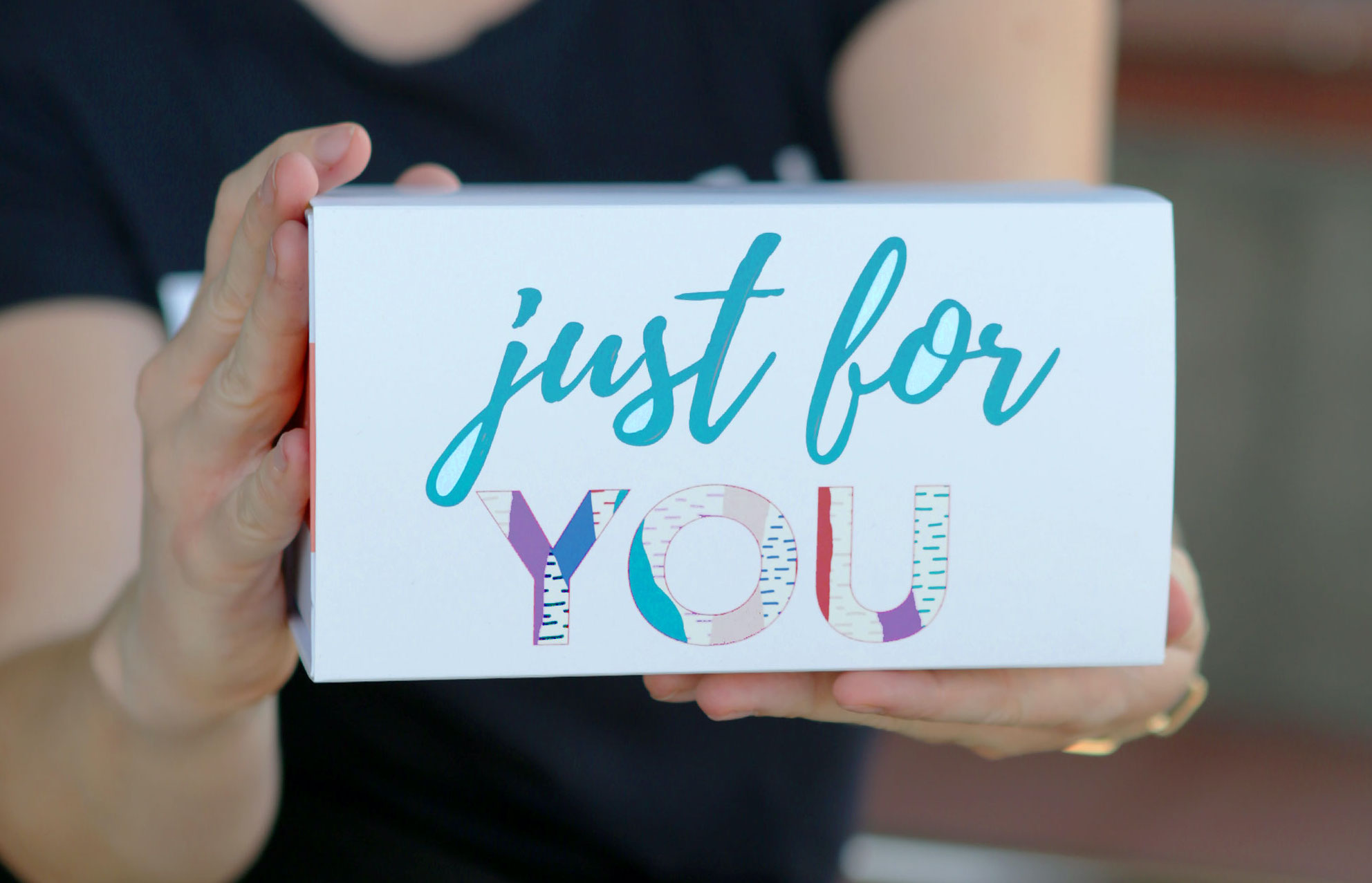 Who Is It For?
Corporate gifting is for nearly everyone in your business circle. Many companies use corporate gifting for their employees, especially remote employees who may otherwise not interact with their team often. These gifts can also be used for prospective employees when searching for new talent to join your team.
Of course, corporate gifting is also for clients and prospective clients. Many have found that corporate gifts can change their relationships with current and potential clients for the better.
Corporate gifting is the perfect way to treat your B2B or B2C clients and let them know you appreciate them. With thoughtful, versatile options, corporate gifts can be used to help your business connect with each employee and client in your life - current or prospective.
Current Client Corporate Gifting
One of the best ways corporate gifts can benefit you and your company is through client gifting. Client gifting can occur any time of the year for any reason. Closing deals, anniversaries, promotions, birthdays, or any other reason you have to celebrate your clients including a simple gift to remind them to keep your business top of mind. Sending gifts to celebrate with your client makes them feel more connected to you and know that you are paying attention. With your schedule and theirs, scheduling time to connect to catch up and stay on their mind can be difficult. Corporate gifts solve this issue. Send a gift and remind them you're paying attention and are here to help. This can strengthen the relationship you have already built and show your appreciation for the continued business.
Corporate gifts can also be useful in getting referrals. A gift that can be set out and viewed by others can help gain referrals from that client along with them gushing about the great gift they received!
Corporate gifts can also be a reminder for updating contracts! Send out a gift a few weeks before their contract will need to be re-upped and give a gentle reminder that you're the perfect person to continue working with them. Put the gift in their hands and have them calling you!
With the difference in working locations, sending clients gifts can be a helpful way to close that gap and feel more connected. In a time when business can be conducted over email, calls, and zoom meetings, giving a tangible gift that your clients can hold brings a deeper connection that will make your clients feel closer to you.
Gifts for Prospecting
Prospecting for new clients can be difficult. Whether they are warm or cold contacts, making a strong first impression is important. Gifting is one of the most direct ways to introduce yourself and show prospective clients that you care about the people you do business with.
Sending physical gifts also gives the perfect excuse for that prospective client to reach out to you. Physical gifts have a psychological impact on the recipient. Physical contact with a gift results in the Endowment effect—a sense of ownership over an item which translates into an individual valuing it more highly, according to a study on the effects of gifting on business outcomes. Not only do they value it highly, but physical gifts also influence feelings of reciprocity and trust, further growing the relationship with prospective clients.
To make an even larger impact - send gifts that are tailored to that client. Taking the time to personalize a gift can be a great way to connect with that person and have them ready to talk! Delta Marketing has found that 70 percent of respondents believe that a uniquely picked gift will encourage them to do business with a company.
By sending gifts and building trust, your chance of closing with prospective clients increases.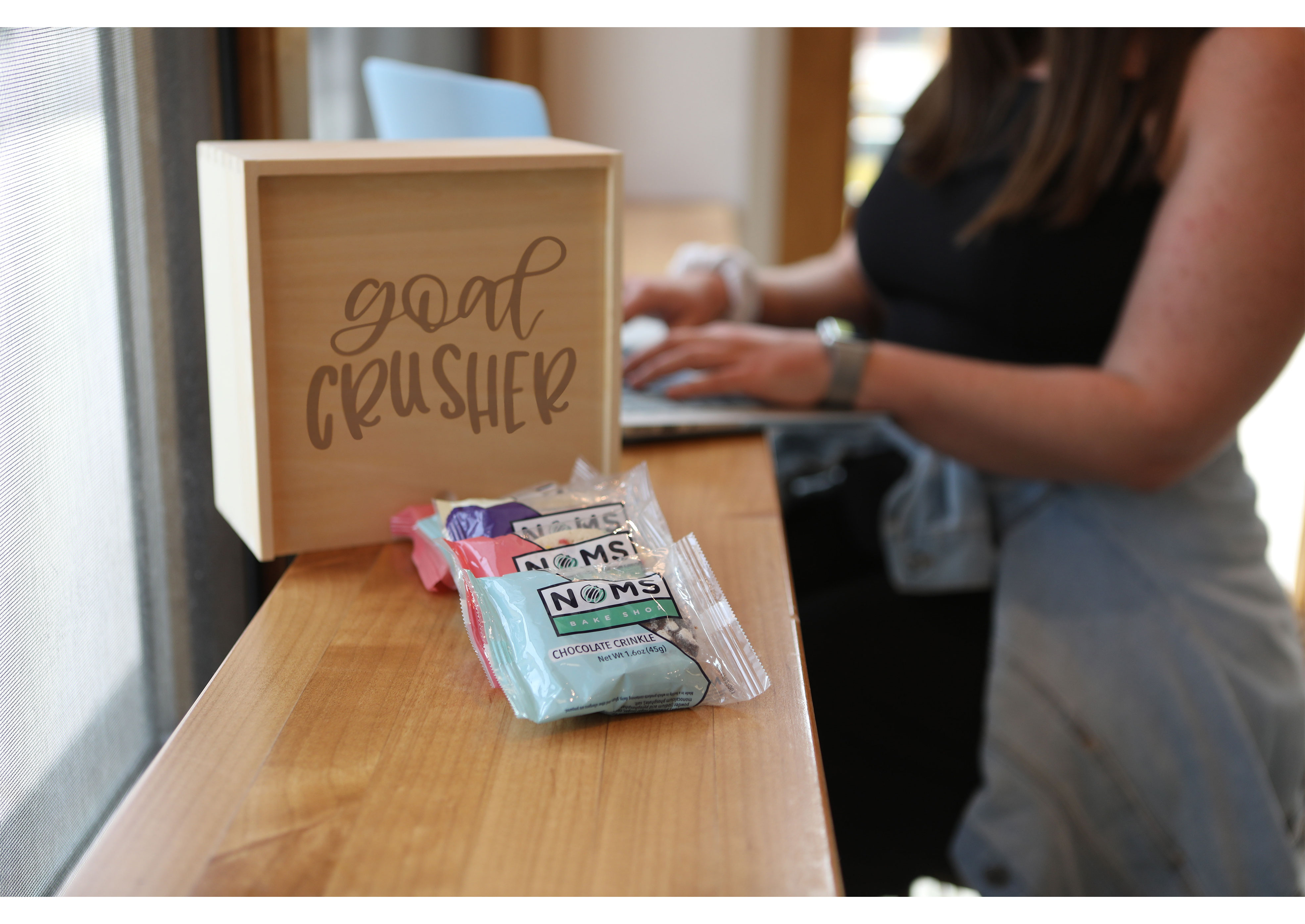 Current Employee Corporate Gifting
Corporate gifting doesn't stop at clients though, it can be just as beneficial - if not more - for your employees. Employee gifting adds a personal touch to the corporate world for numerous events that let your employees know you are paying attention and appreciate them.
Every company is looking for ways to boost morale and increase productivity. With the current workforce, an importance on happy, healthy workplaces is increasing. It should be a priority with companies with studies finding that happy employees are 20% more productive compared to unhappy employees. Employees want to feel valued and happy within their workplace and need employers to create an environment that puts just as much value into these aspects of the job. With corporate gifting, a company can use thoughtful gifts to celebrate birthdays, anniversaries, holidays, or achievements. A simple gift and thank you will show your employees that you are paying attention to their hard work and special moments in their life. This helps strengthen relationships and increase loyalty from employees.
When an employer works to increase loyalty, happiness, and strengthen relationships with employees, they are not only spreading joy but increasing that employee's commitment to the company. Happy employees are believed to stay with their companies 4X longer than unhappy employees. This decreases turnover costs for a company, saving them in the long run. The small cost of sending gifts throughout the year saves the company the turnover costs of job postings, interviews, and training new employees - all while hoping that the new employees work out.
The benefits of corporate gifting for your employees are endless while creating a better environment for both of you. Employee gifting can be easy and thoughtful with custom gifts delivered right to their desk.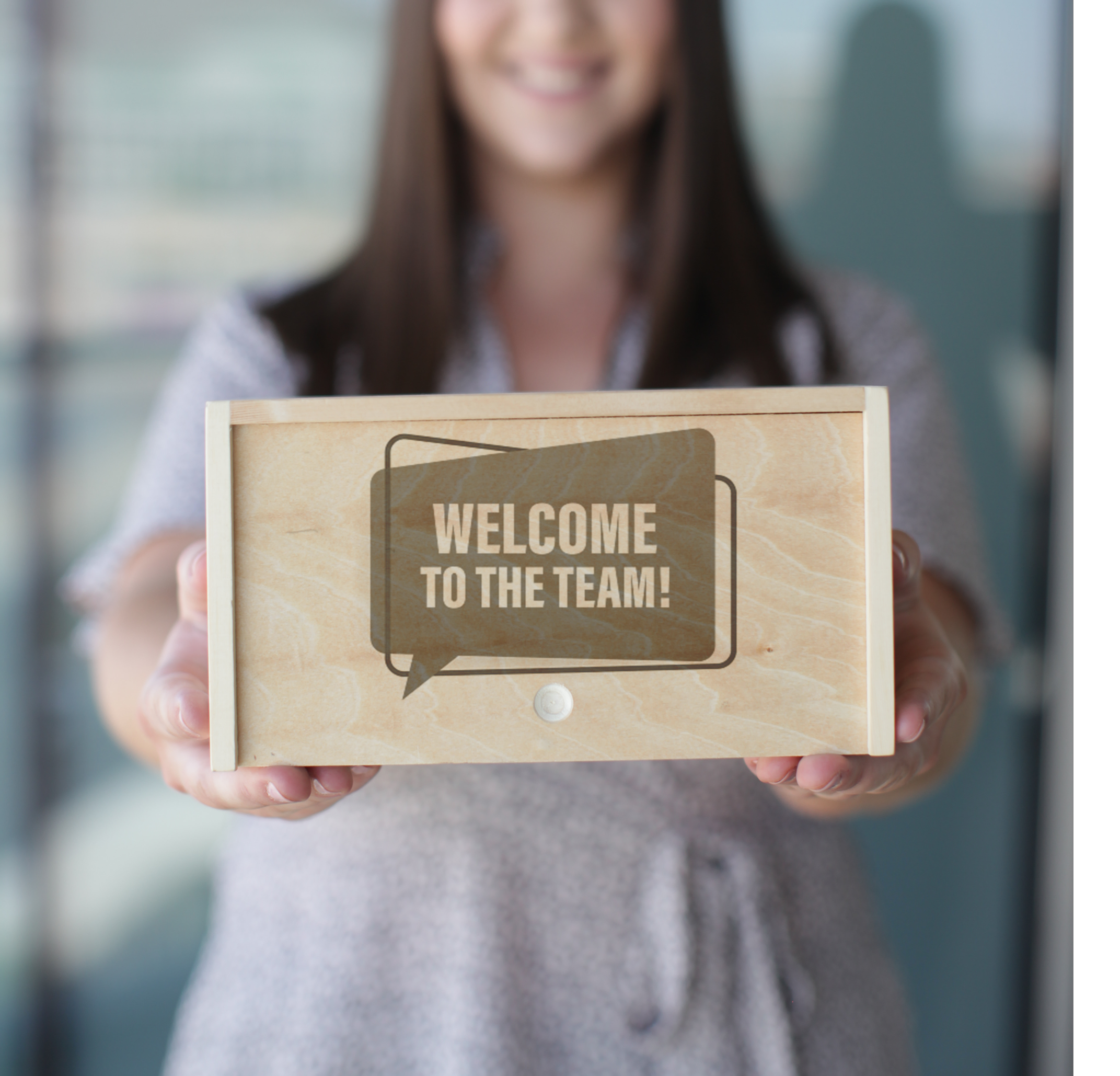 Prospective Employee Corporate Gifting
Corporate gifts aren't just for current employees, they can be beneficial for prospective employees too! Prospecting for top talent in a competitive market means that companies will need to work twice as hard to bring in the top talent that they need.
Corporate gifts can be a chance to stand out from competitors when conducting interviews with potential candidates. After telling interviewees how great your company is, what better way to show them than giving them a custom gift. This assures that your company will be on their mind long after the interview is over and shows them that you are a company that takes care of their employees.
The need to bring in top talent and entice prospective employees is growing; Standing out from the rest can be difficult in these short time periods. Show potential employees that your company is the right choice for them with corporate gifts.
Work From Home & Remote Employees
One of the largest uses of corporate gifting in recent years is for remote workers. When companies had to move to remote work with no options to be in the office, staying connected became increasingly difficult. Now though, many companies and employees are choosing remote or hybrid work environments and will need to continue addressing engagement levels in remote workers. While hybrid and remote work has many benefits, the lack of face-to-face interaction can still make it difficult to stay connected and feel like a team. Corporate gifts help bridge the gap between in-office and remote employees. Employee gifting gives these employees a connection that makes them feel valued and engaged with the company which leads to stronger relationships and more loyalty to the company.
Corporate gifting for remote employees gives many benefits to the employee and in turn, the employer. Sending gifts to remote and hybrid workers can be a large motivator! Gifts can let employees know you recognize their hard work and see their progress which gives them a boost to keep up the hard work.
No one wants to feel left out and while office parties and small get-togethers may seem trivial in-office, it may feel like a strong case of FOMO. Corporate gifts sent when you know you're having a catered lunch or day out that a remote employee can't attend are the perfect way to bridge the gap between remote and in-office.
It also increases satisfaction within the job and company. These small gestures with corporate gifts give employees the boost they need to keep up their hard work, morale, and productivity.
And of course, corporate gifts show your employees that you appreciate not only the work they do, but that you appreciate them as a person!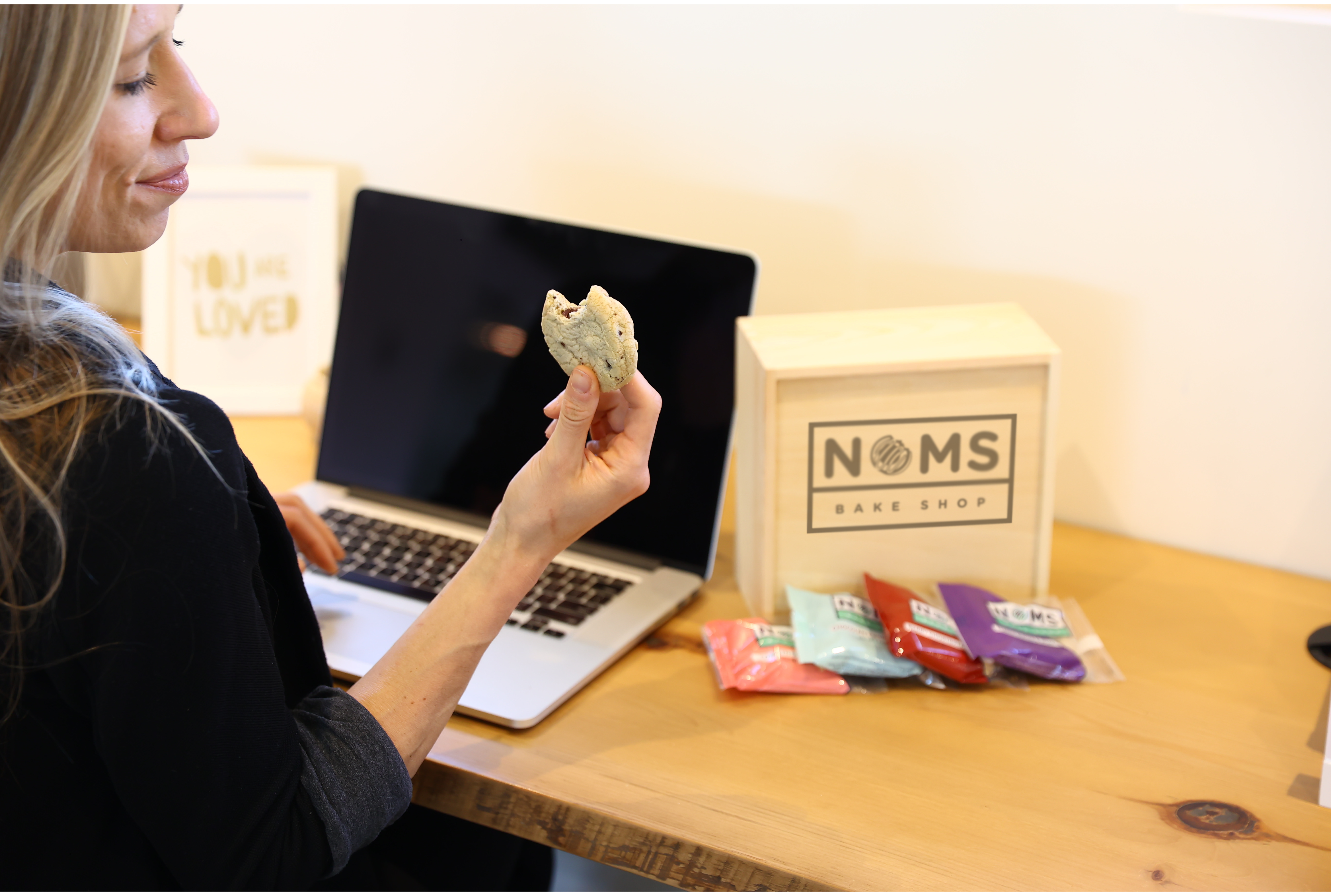 Corporate Gifts for Brand Awareness
Corporate gifts also have a strong effect on brand awareness. We see brands advertising through gifts all of the time. Large companies gift influencers swag and brand-themed items which they then show off to the world. Companies use gifts to entice new clients while showing off their brands. When in the right hands, these gifts bring a high amount of brand awareness.
Noms cookie boxes are a great example of using corporate gifts to spread brand awareness. With our customizable boxes, you can put your logo or inspiring design to help show the recipient what you do and who you are. Then, add a QR code within the box to help direct them to more information or set up a meeting with you. They have an eye-catching box that shows off your name or business and get further information once they open the box. Your brand is not only viewed by them but displayed for anyone around them to see.
Using corporate gifts for brand awareness can also work within your company. While employees don't want to be inundated with company swag. A few well-placed logos or names on usable items can be gifted to the employee. Now every time they have that item out in the open, they are promoting the brand.
Corporate gifts can also be used when kicking off a new product or service. Branching out your business into a new area? A corporate gift can be sent to prospective customers in that area letting them know about your chance in location. Or maybe you are adding a whole new service to your company and want to let your current clients know about it. A corporate gift can be sent letting them know of the addition. Your clients will know that you are adding a new service and that you value them.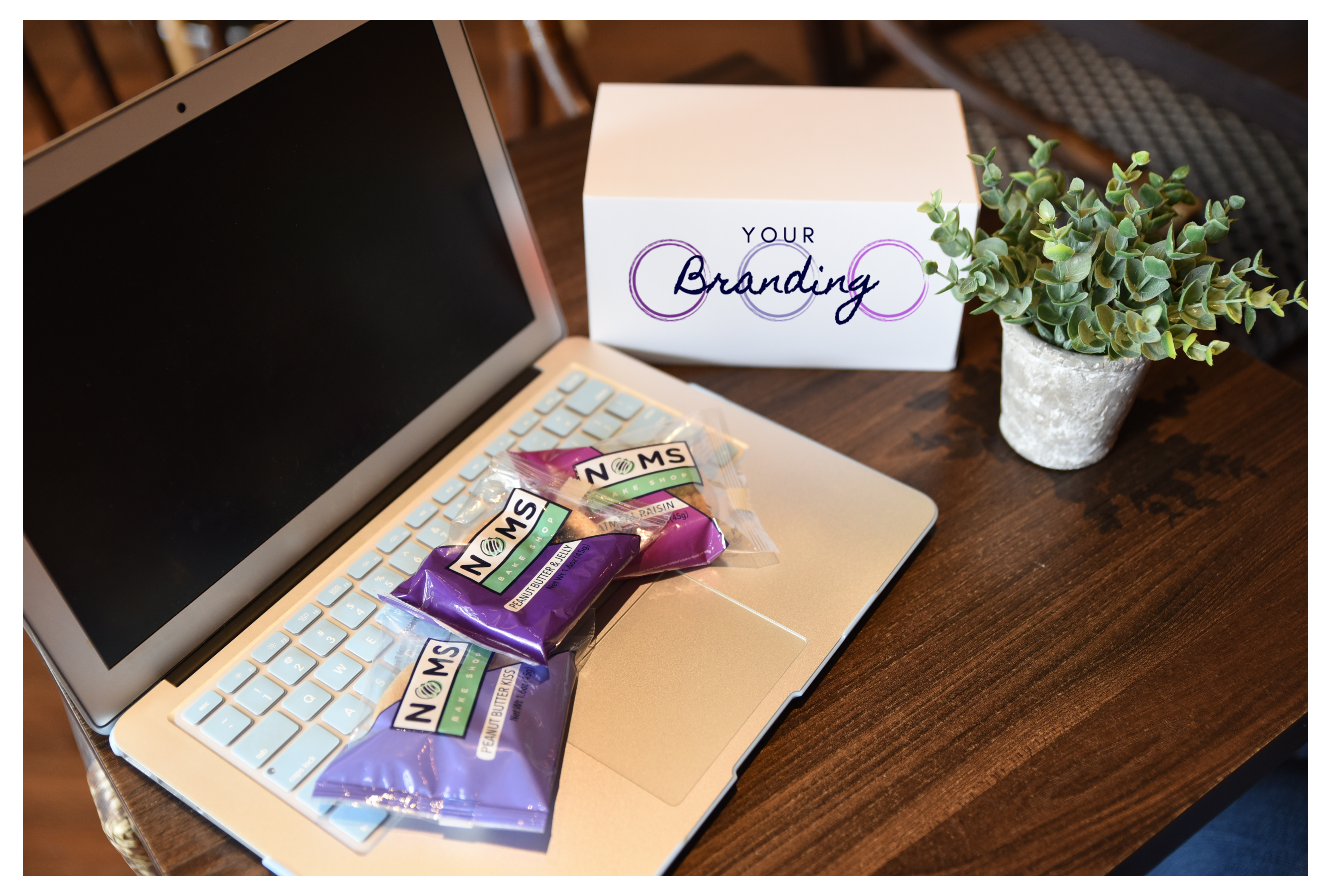 Rules for Corporate Gifting
While corporate gifting can be used for both current and prospective clients and employees, there are best practices to follow to assure your company is gifting ethically and thoughtfully to each person.
Assure that each gift is thoughtful. Taking the time to make sure each gift has a personalized touch to it is important to make the impact that you need. If you send out the same gift to everyone, it is best to include a personalized note in each so the recipient knows you were thinking of them as an individual.
Personalizing the gift also gives you a chance to thank the recipient or give them a call to action. If you're sending your corporate gifts to employees you have the opportunity to thank them for their hard work, congratulate them on a job well done or promotion, or send them a gift for their anniversary. If you are sending the gifts to the clients this is a great time to add your call to action. Encourage them to visit your website, schedule a meeting, or give you a call within your personalized message.
Another best practice to follow is to know the recipient as much as you can, especially if this is an employee. It wouldn't be beneficial to send a gift to someone that got their name, position, or even birthday incorrect. While clients can be easier, it is always within the sender's best interest to get to know their recipient as best they can whether through Linkedin or by calling to get to know them.
What Not To Do When Corporate Gifting
When sending corporate gifts it's best to not overload the gift with promotional inserts and items. While adding one or mentioning doing business with you is appropriate, overloading the gift will begin to make it feel less genuine. With too many promotional items, the recipient may begin to feel that the gift was less thoughtful and encourage them not to continue or start working with you.
Not many people like swag gifts and the ones that do, want swag that is original and exciting. Almost 3 in 4 workers would prefer to

get a gift

without their company logo on it, according to the survey from Snappy. While swag can be a fun gift to send to clients or employees, it should be a gift that isn't an office supply item. Pens, pencils, notepads, and similar items shouldn't be thought of as a gift. Swag items that can be fun and exciting are fun clothes, tasty treats, or industry, or hobby, themed items. If you know your client loves to golf, some golf balls with your company logo on them could be a fun gift. If you know they love sweet treats, a box of Noms cookies with your logo laser engraved on the wooden crate would be fun and refreshing.
Along with refreshing swag, sending the same worn-out gifts over and over is usually never well-received either. Have you gifted your team the same thing every year? Do they want or need it again? Keeping your gifts new and fresh is a great way to show clients and employees that you care enough to customize the gifts for each event, each year. This doesn't mean that you need to go out and find new gifts every single year, but it does mean that you need to find versatile gifts that can be updated and refreshed for each event.
The largest problem that can be avoided is going against a company's gifting policy. Many companies have policies that place restrictions on gifts that can be received by any team member. They may not allow alcohol to be accepted or place a numerical value on the gifts that anyone can accept. If you don't take the time to learn these policies for each company you want to send to then you run the risk of your gift being placed in the trash or given back to you. This can not only lead to you losing money but can lead to the client not wanting to give you a second chance.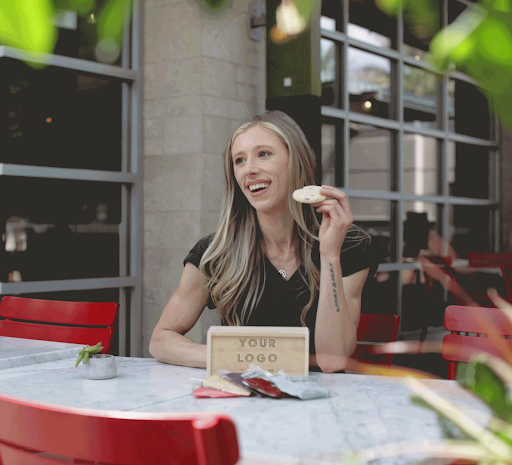 Finding Gifts That Stand Out
The largest reason many companies opt-out of cooperation gifting is finding the gifts. A company needs to find gifts that are ethical, thoughtful, and within budget. While every employee wants an all-expense paid vacation, that might be out of the company's budget.
The search doesn't have to be difficult though. Every company should start by thinking about the receiver.
Do they talk about cooking a lot? Or golfing? Maybe they work in tech or sales? Finding out what they are interested in is a great first step if you are looking to give gifts.
Farm to Table - All Natural
For those that love everything natural and organic - finding a great gift can be fun! Gifts like Holbrook Cottage's Harvest Gourmet gift basket can be the perfect gift for someone who loves foods right from the farm.
Relax & Recharge
For the team or client that just doesn't stop - Find a gift that gives them a bit of relaxation or a moment to recharge. Finding a good gift that brings them relaxation and a moment to recharge can be difficult, but this Snailax Massage Mat is an easy answer. Give them a gift to melt away stress after a long day at work.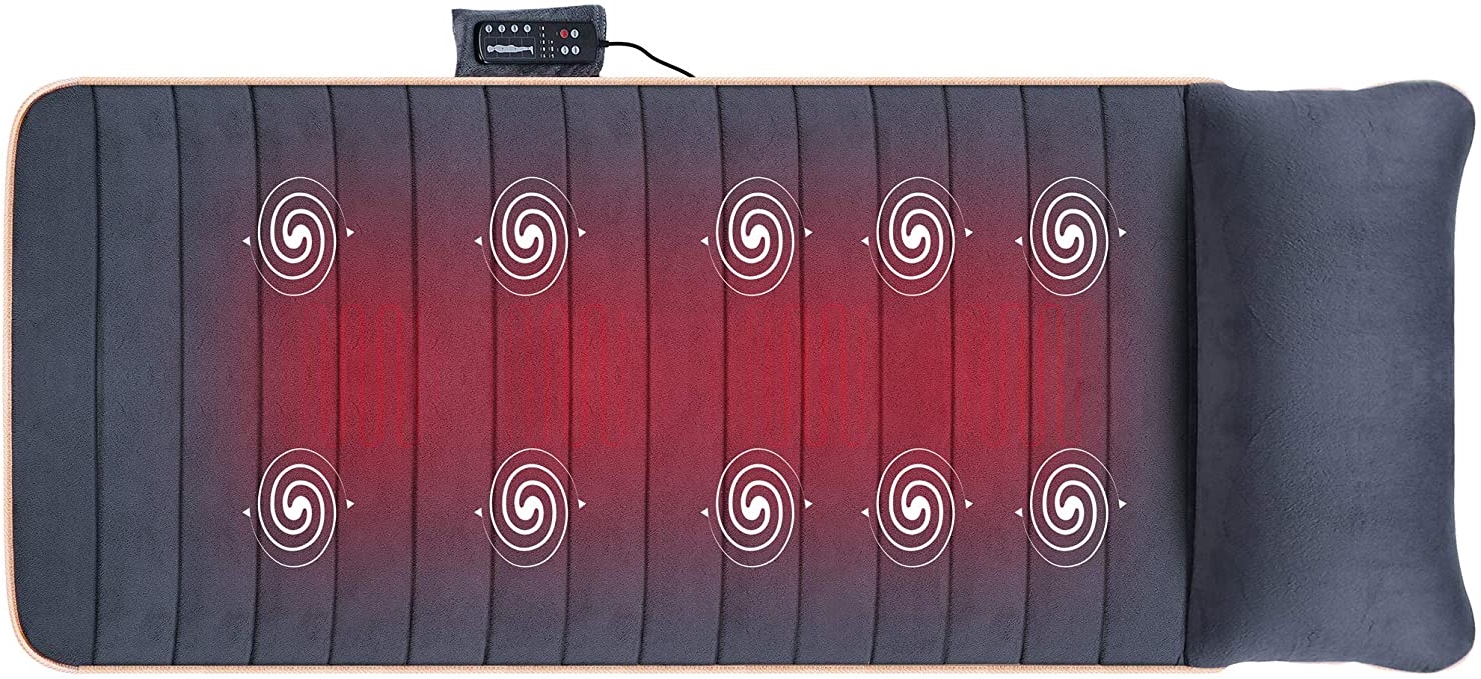 Fun - Loving
Have an employee or client that is always ready for an adventure? Give them a gift they will love and show you were listening! For the adventurous, you can always splurge for skydiving or ride-along experience, but those maybe a little too adventurous for your average corporate gift. If you're looking for a great gift for an adventure seeker, you can't go wrong with this Hauler backpack. This bag can secure anything they need for their adventure!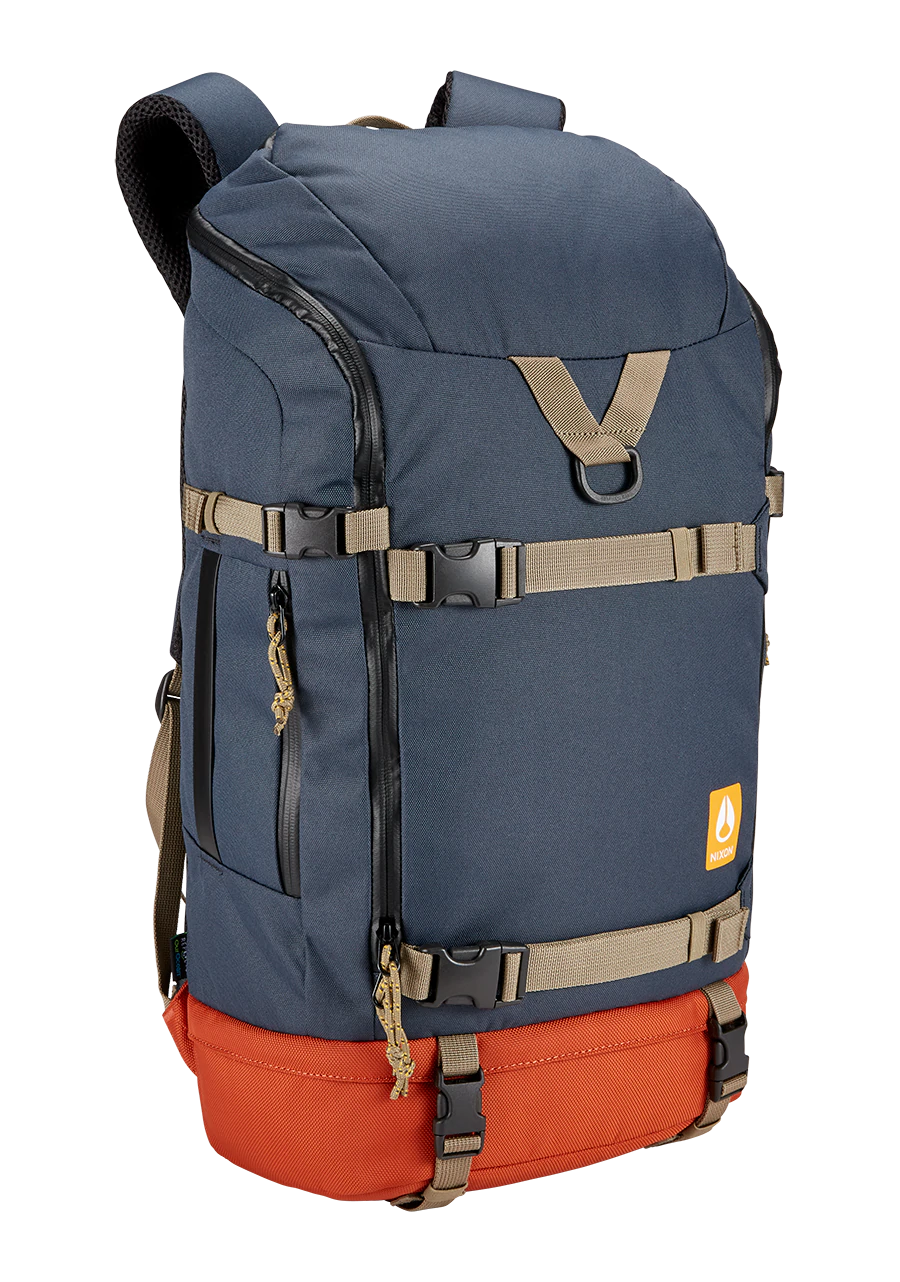 Health Conscious
For the one that's always at the gym or out for a run - Give them a gift that supports their lifestyle. The one thing every active person can't go without? A cup that keeps their drink cold hours into a workout or serious hike. The Hydro flask is the perfect water bottle for them.
On-The-Go
We all know people on the go. The ones that seem to spend more time traveling than home. Get the gifts that will make their travels more enjoyable. Give them the gift of peace with noise-canceling headphones with these Soundcore Headphones.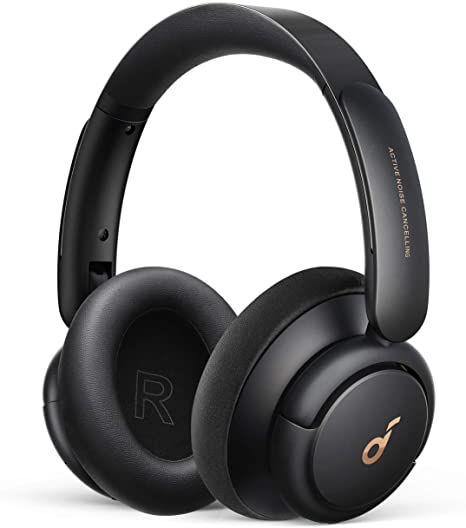 Tech Lover
Whether they work in the tech department or just have a love of new technology. They have the headphones, the drones, and the newest speakers so give them something they haven't bought yet! Here's a gift for every tech lover!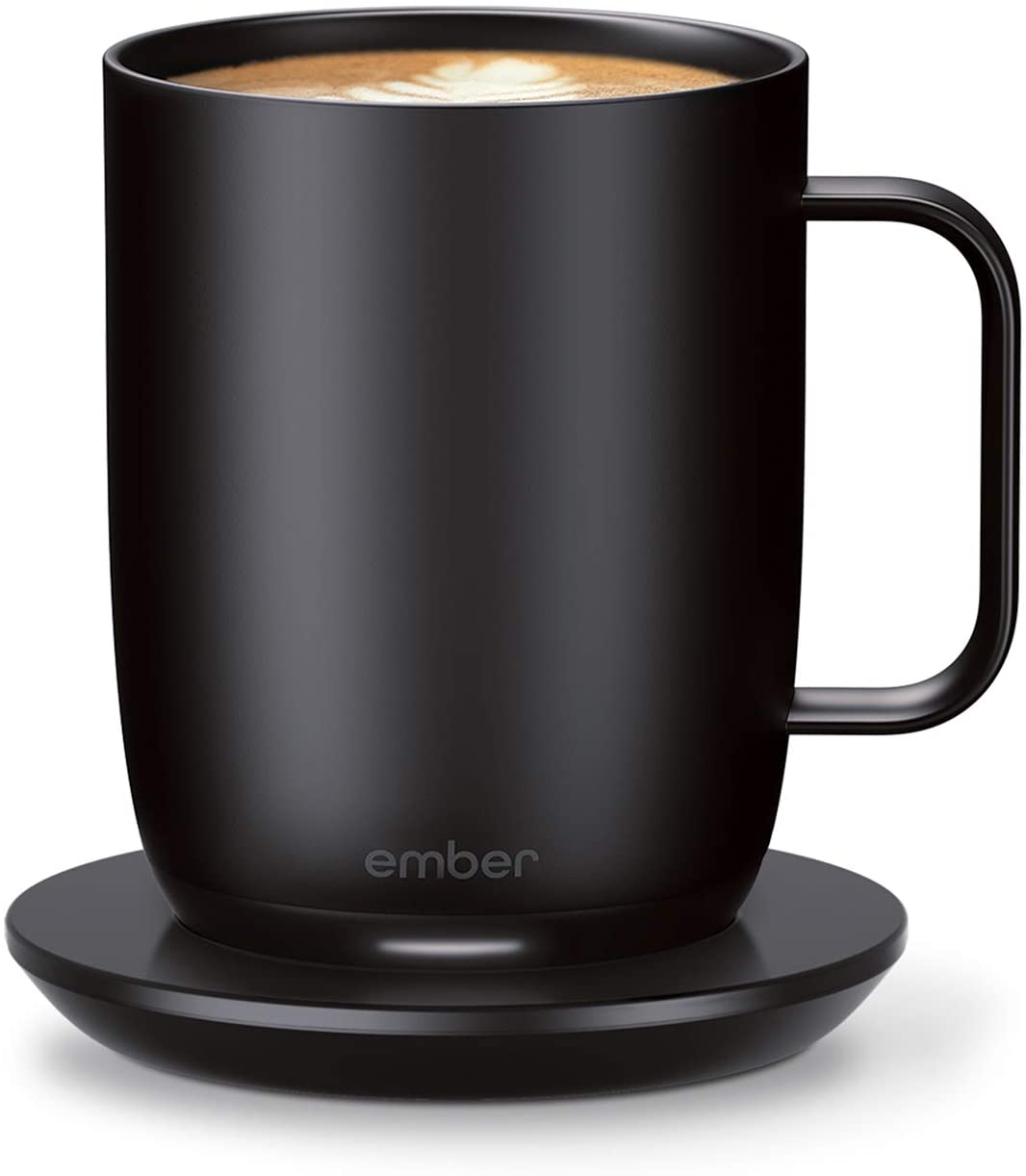 Endless Learner
Have someone who never stops learning? Conferences, classes, certifications - If they are always looking for ways to learn and grow this Dare to Lead gift box would be the perfect gift!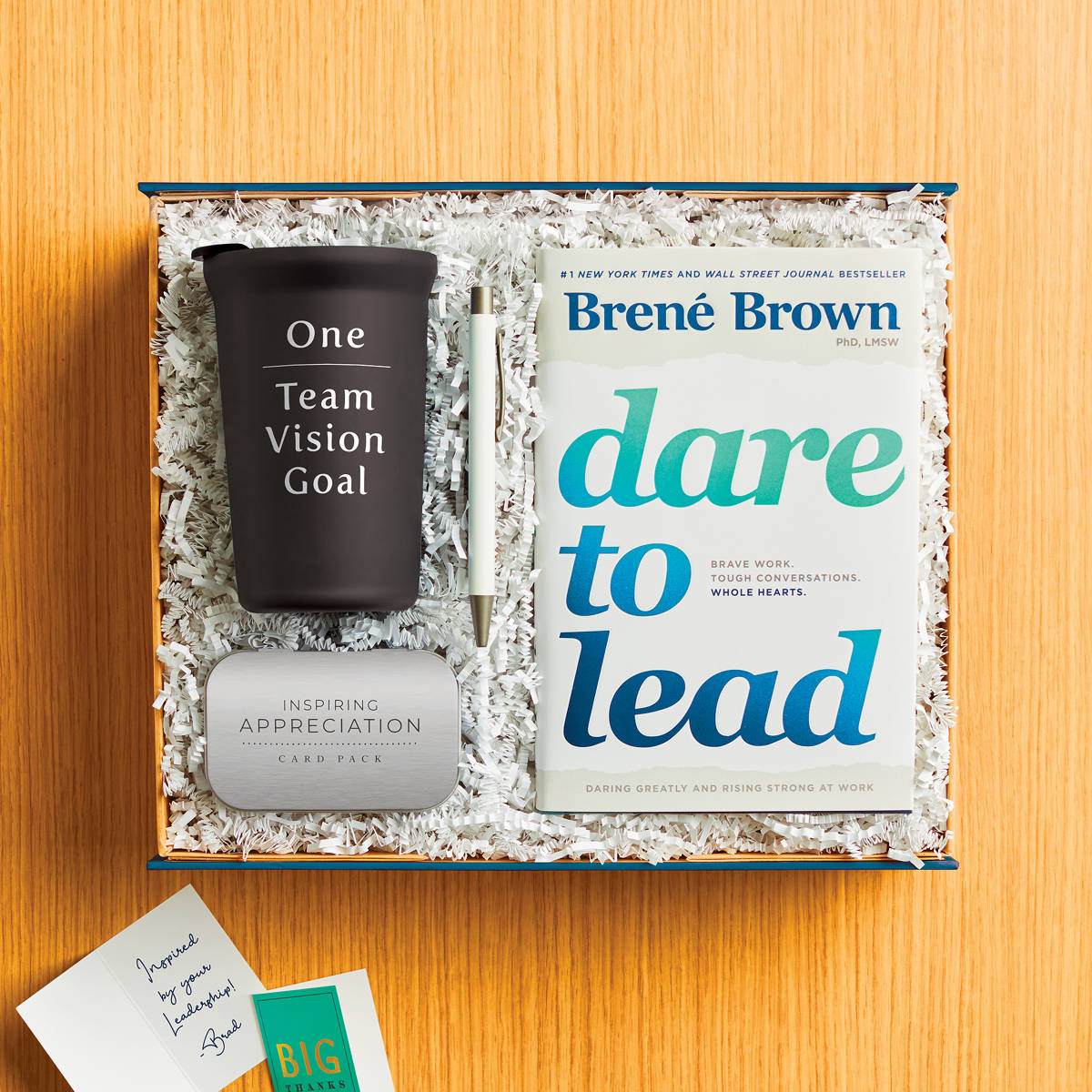 Sweet Tooth
It doesn't matter if it's a love of baking or eating baked goods. Noms cookies are the perfect gift for every sweet tooth. Noms boxes can be customized inside and out with laser-engraved wooden crates or full-color boxes, different cookie assortments, and personalized messages. Create their perfect gift with delicious cookies!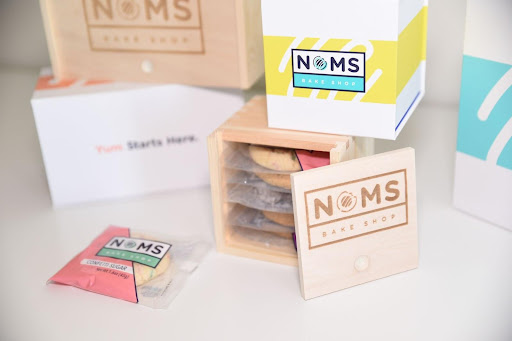 The Cost Of Opting Out
While opting into corporate gift giving can have numerous positive benefits, opting out can cause negative ones.
Within your company, opting out of employee gifting can cause a ripple effect throughout. If you begin to neglect employee birthdays or anniversaries, they may start to feel unappreciated and unnoticed. This begins to affect their work and morale. It can begin to get worse as promotions and holidays come around. Employees may be expecting a gift as a 'Thank you' from the company. Holiday gifts begin to set the tone for the new year and how the employee feels about the company. A lack of acknowledgment for a job well done can also affect turnover.
Outside of your company, opting out of client gifting can affect your chances of closing deals, prospecting clients, and staying top of mind with current clients. Corporate gifting has become a common practice and opting out will leave you and your company behind the pack when a client begins to make their decisions.
Corporate gifting can bring endless benefits to both the employee or clients and the employer. When planned right, corporate gifting helps strengthen relationships, increase productivity, and create happy employees. They help you stay top of mind with your clients and your employees. Don't get left behind when the benefits of corporate gifting far outweigh the costs.
Implementing Corporate Gifting Strategies
If your company has never used corporate gifting before, it can feel overwhelming to implement it. The thought of ordering gifts for your employees or clients can be a large undertaking, but doesn't have to be hard! Every company will want to begin with a budget for each occasion, a general idea of the types of gifts you want to give, and a few rules and policies for everyone to follow.
When you create these rules and policies a great one to start with is price limits. For example, you may choose a hundred-dollar price limit for all employee gifts. This creates fairness within your company so no one is feeling left out or favorited. This can also make it easier when ordering for clients and narrow down your gifting options to a more reasonable list to choose from.
It can also be important to lay out policies for gifting. Many companies state that alcohol, clothing, or inappropriate gifts cannot be gifted to employees or clients. They also can't be accepted by anyone within the company. These policies can help assure that no one feels uncomfortable with the gifts that the company is giving or the ones they are receiving.
With the budget and policies in place, the last thing is to choose the gifts! This can be the difficult and time-consuming part of implementing your corporate gifts. There are hundreds, if not thousands, of options when it comes to corporate gifts. Combing through all of them to choose one that so many people will love while still being personal can feel nearly impossible. With Noms, we let users upload excel sheets to bulk order for anyone all at once. You fill in our template with names, addresses or email addresses, box choices, logos, and messages and then we do the rest!
Implementing a corporate gifting policy can take time and effort, but the benefits and rewards that come with corporate gifts for both employees and clients far outweigh the cost of implementing one.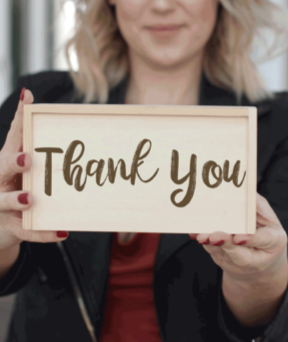 Q&A's
Is Corporate Gifting Growing?
Corporate gifting has been on an upward trend over the years, with a larger spike occurring in recent years. PPAI research estimates that corporate gift spending will grow by almost 100 billion dollars from 2019 to 2024.
Most recently, corporate gifting grew during the pandemic because it is a great tool to bring teams together, even when not in the office. Corporate gifting was a perk that employers could offer their employees who were remote and not getting the same face-to-face interaction that companies could offer before.
As companies look around and see the benefits of corporate gifting occurring around them, it will be a no-brainer to join in themselves.
What if you don't know enough about the client or employee?
If you don't feel that you know enough about the recipient, then find a gift that is both thoughtful, customizable, and universally loved! Headphones, a bag, even a mug that keeps your beverages warm aren't a great gift if you don't know that the recipient will use them. Noms have a perfect platform for a custom gift that has something for everyone. With a different assortment of flavors and customizable boxes, you can create a box that centers around the employee's position or a client's business to make it personable without having to dig into their personal life!
How do I get started with Corporate Gifting?
The best way to get started with corporate gifting is by sitting down and creating a budget, policies, and gift ideas. After that, find a platform like Noms that makes it easy for you to order in bulk! With the click of a button, you can upload an excel sheet and order gifts for hundreds (even thousands) of employees and clients in moments.
Ready to order your gifts? Check out our blog A Step-By-Step Guide To Ordering Corporate Gifts!
10 Reasons to Send Gifts for Teacher Appreciation Week
10 Delightful Days For Spring Gifting