10 Delightful Days For Spring Gifting
April 07, 2022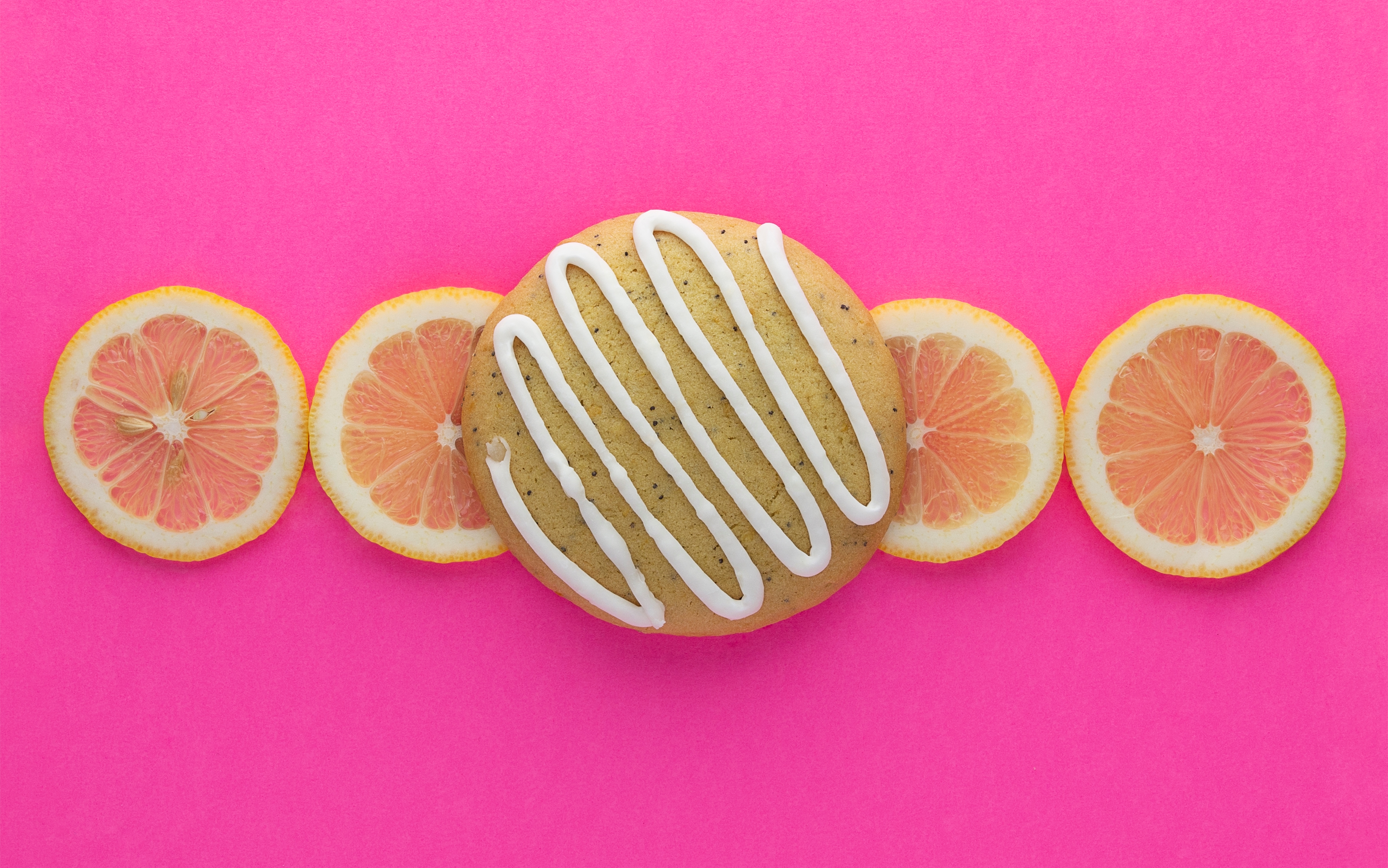 It's that time of year again! Spring is in the air, and with it comes a slew of gifting holidays. These days provide opportunities for you to show your loved ones how much you care, let employees know you are thinking of them and help clients celebrate holidays that are important to them. Let's go over the different spring gifting holidays and give you some ideas for gifts that are sure to please!
Easter Gifts - April 17th
Easter is the first major gifting holiday of the spring season making it the perfect time to give gifts that reflect the upcoming days.
Ditch the Easter baskets and give a gift everyone will love with Noms. Our new Fruity Bites assortment is the perfect jump into Springtime with flavors of berries, raspberry jam, lemon, and pineapple coconut - Nothing says warmer, sunny days ahead than fresh fruit flavors!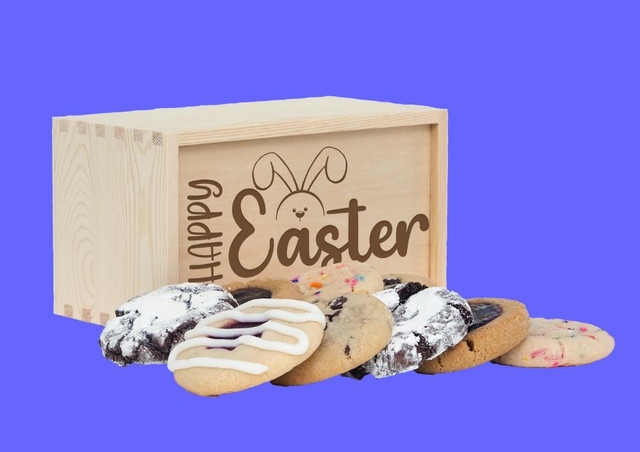 May Day Gifts - May 1st
May Day is a holiday that is usually celebrated on May 1st or the first Monday of May. It is an ancient festival marking the first day of summer, and a current traditional spring holiday in many European cultures. Dances, singing, and treats are usually part of the festivities.
Celebrate the coming of summer with a sweet treat that will have everyone in the mood for fun. Our Berry Shortbread is perfect for May Day - A buttery shortbread cookie, filled with raspberry jam and frosted with almond drizzle.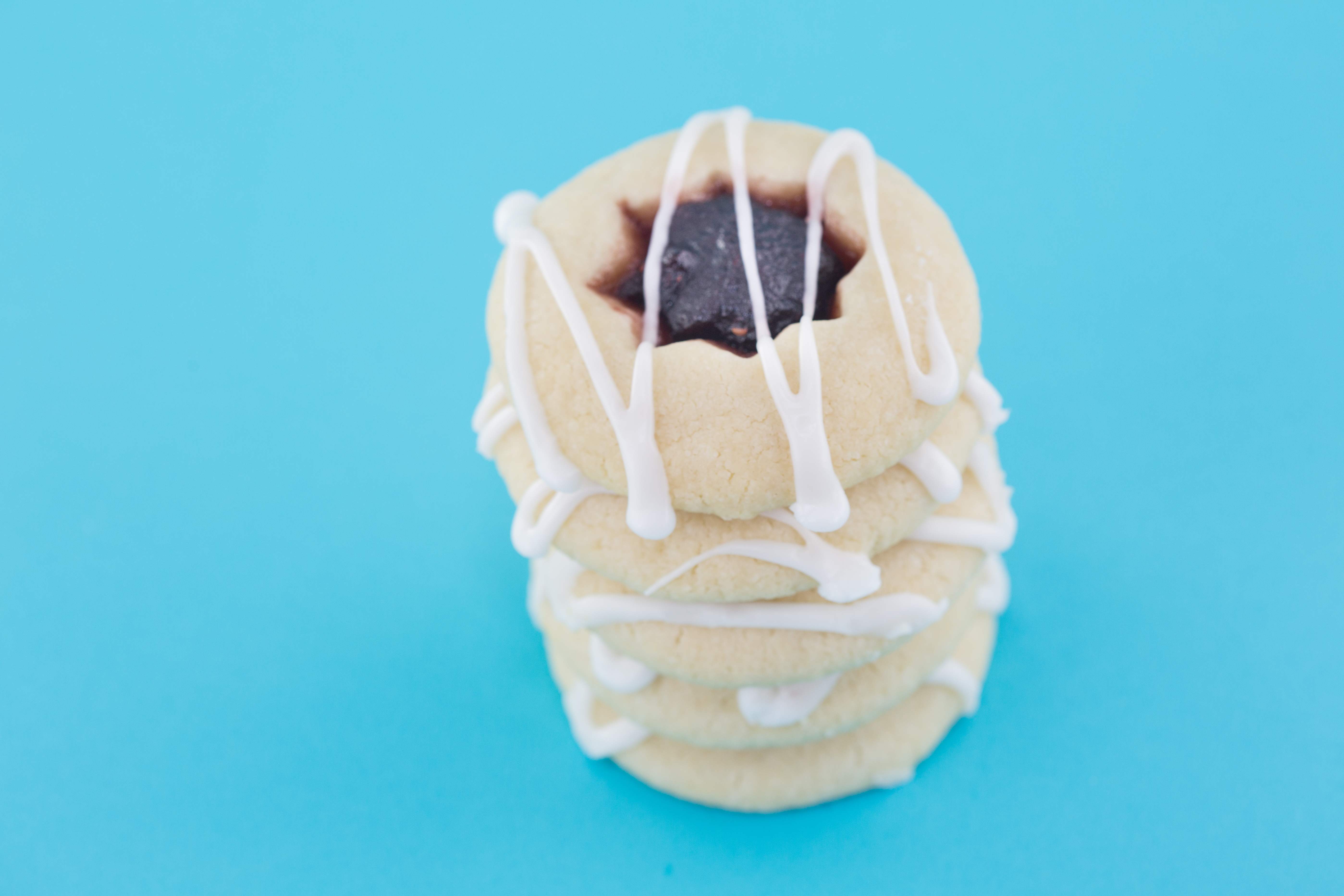 Cinco De Mayo Gifts - May 5th
Cinco de Mayo is a celebration of Mexican heritage and culture that takes place every year on May 5th. It's the perfect time to send out gifts to celebrate together or help others celebrate.
Fun photos or beautiful designs on Noms laser-engraved boxes give you the perfect platform for Cinco De Mayo gifts for everyone.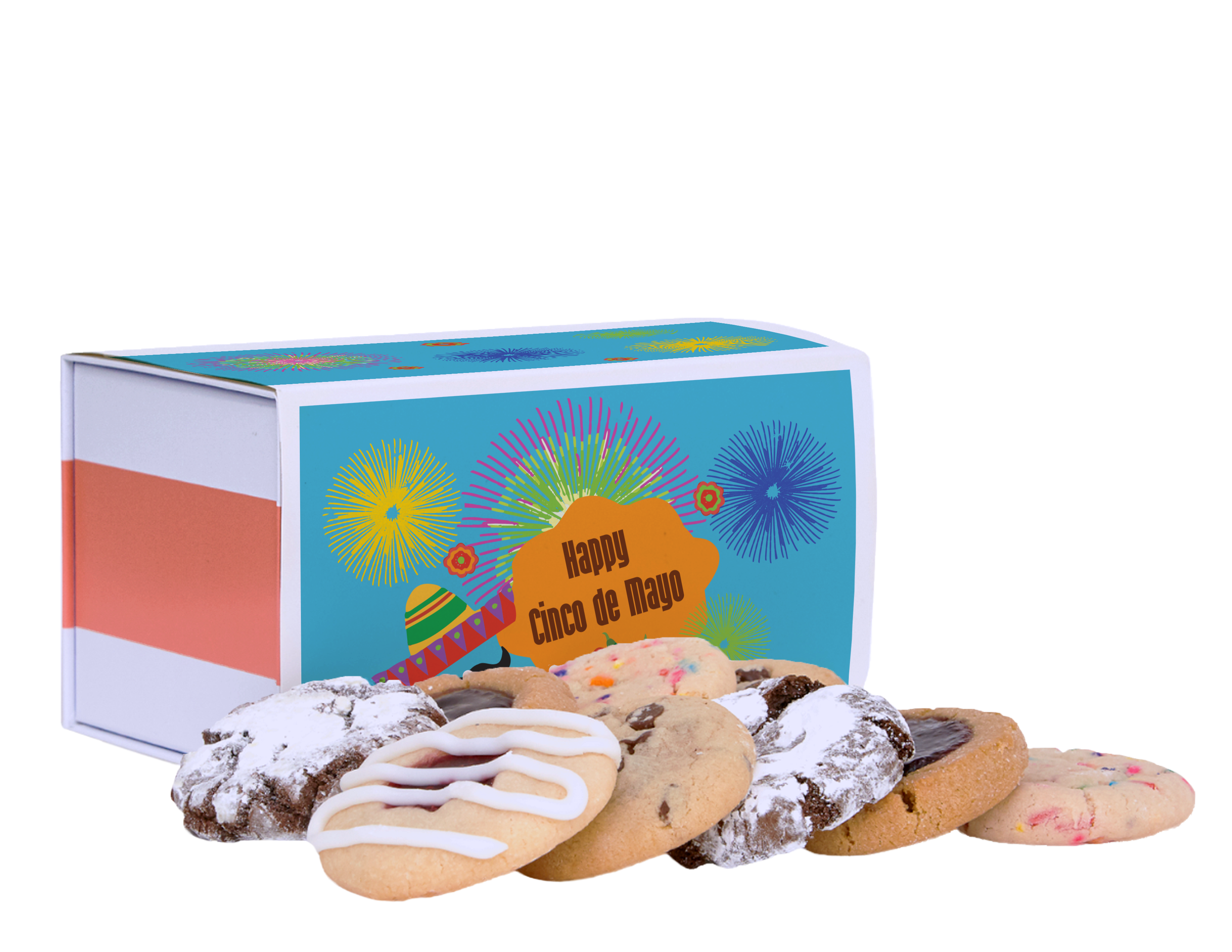 Mothers Day Gifts - May 8th
Mothers Day is celebrated all over the world in different ways, but always with the common goal of honoring mothers. It is usually celebrated on the second Sunday of May and gives you the perfect opportunity to show your appreciation for mothers everywhere.
What better way to do that than with a delicious gift?
Noms cookie boxes give you the chance to say thank you inside and out. Choose your mothers day design and what type of box it will be in - A keepsake laser-engraved wooden crate or full-color sleeved box - and finish it off with a custom note telling her how great she is.
Noms cookies are freshly baked and come packaged in our signature customizable boxes - The perfect way to show your love!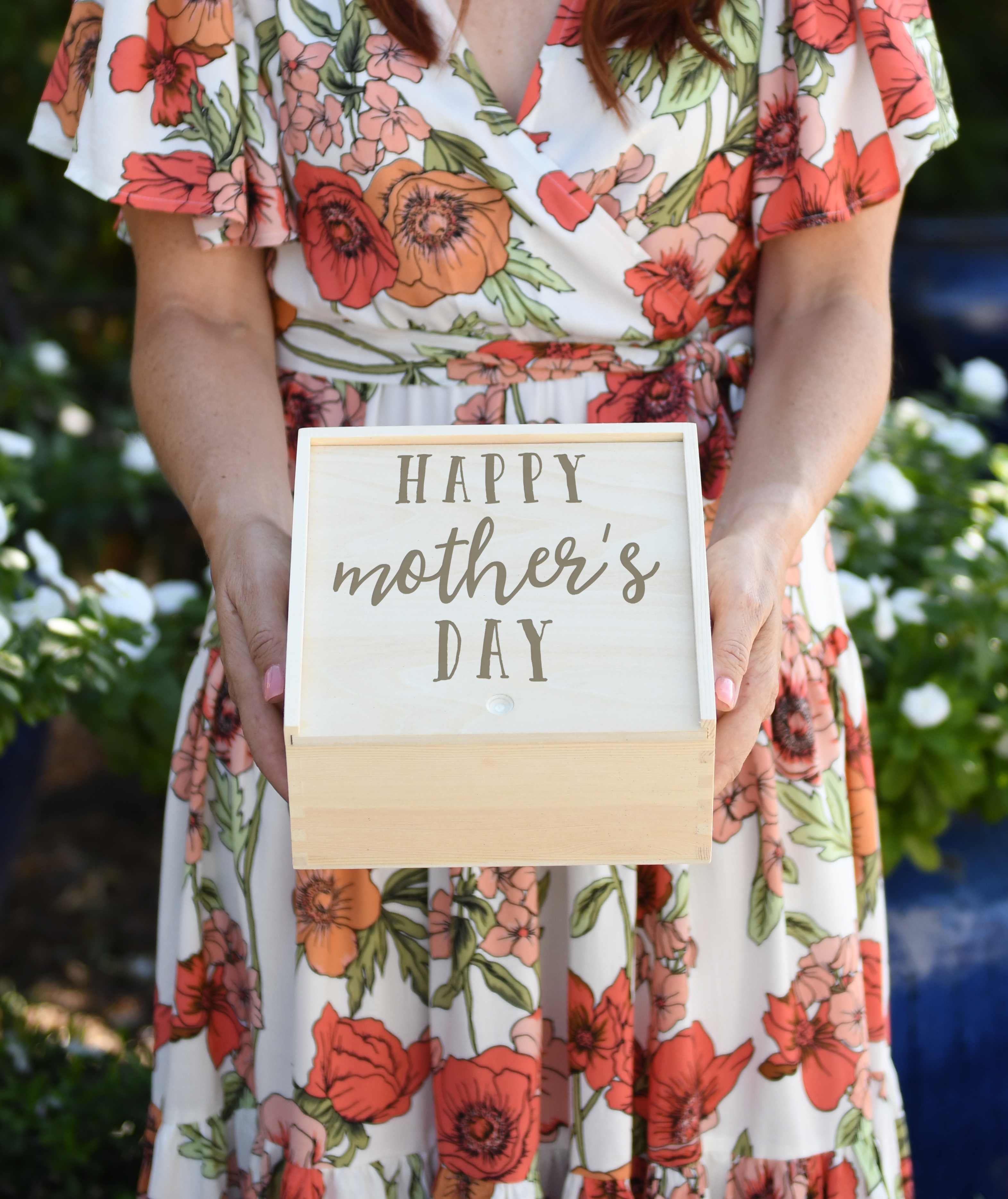 May 4th Gifts - May 4th
It may not be a designated holiday, but plenty of people like to have some fun on May 4th. In honor of Star Wars, many people recognize their favorite characters and wish one another a good day with 'May the fourth be with you.'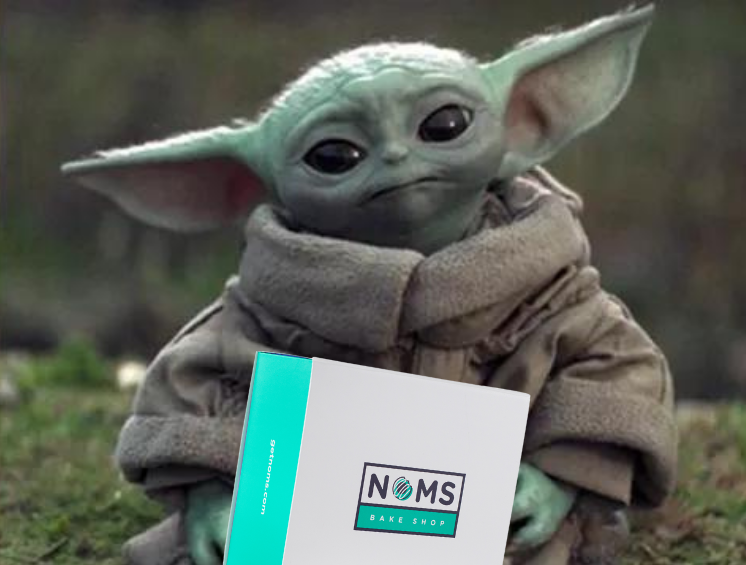 The employees who love Star Wars and clients who can't get enough give you the perfect opportunity to show the die-hard fans that you're paying attention and may just be a fan yourself. There's no better way to create new relationships and nurture current ones than a common interest.
Plus, who doesn't want a wooden crate with baby Yoda engraved on it?
Memorial Day Gifts - May 30th
Memorial Day is a United States federal holiday that is observed on the last Monday of May. It is a day to remember those who have died while serving in the armed forces.
This year, show your support for veterans and active military members with a patriotic gift. Create custom laser-engraved wooden crates celebrating them and showing your appreciation.
Noms are also a great treat to bring to celebrate with your favorite veterans and active military members. Bring a box for everyone to share! They come individually wrapped so everyone can choose their favorite flavor.
Show your appreciation this Memorial Day with a Noms gift!
Nurses Appreciation Day & Week
Along with the holidays come appreciation weeks. There's an appreciation week for so many professions with Nurses appreciation week starting May 6th and going until May 12th.
Nurses work hard day in and day out, so it's the perfect time to show them how much you appreciate everything they do with a sweet treat.
Choose from our different boxes, like laser engraved wooden crates or full-color sleeves, and their favorite cookie assortment to create the perfect box for your favorite nurse. You can even add a special note to let them know how much you appreciate all that they do!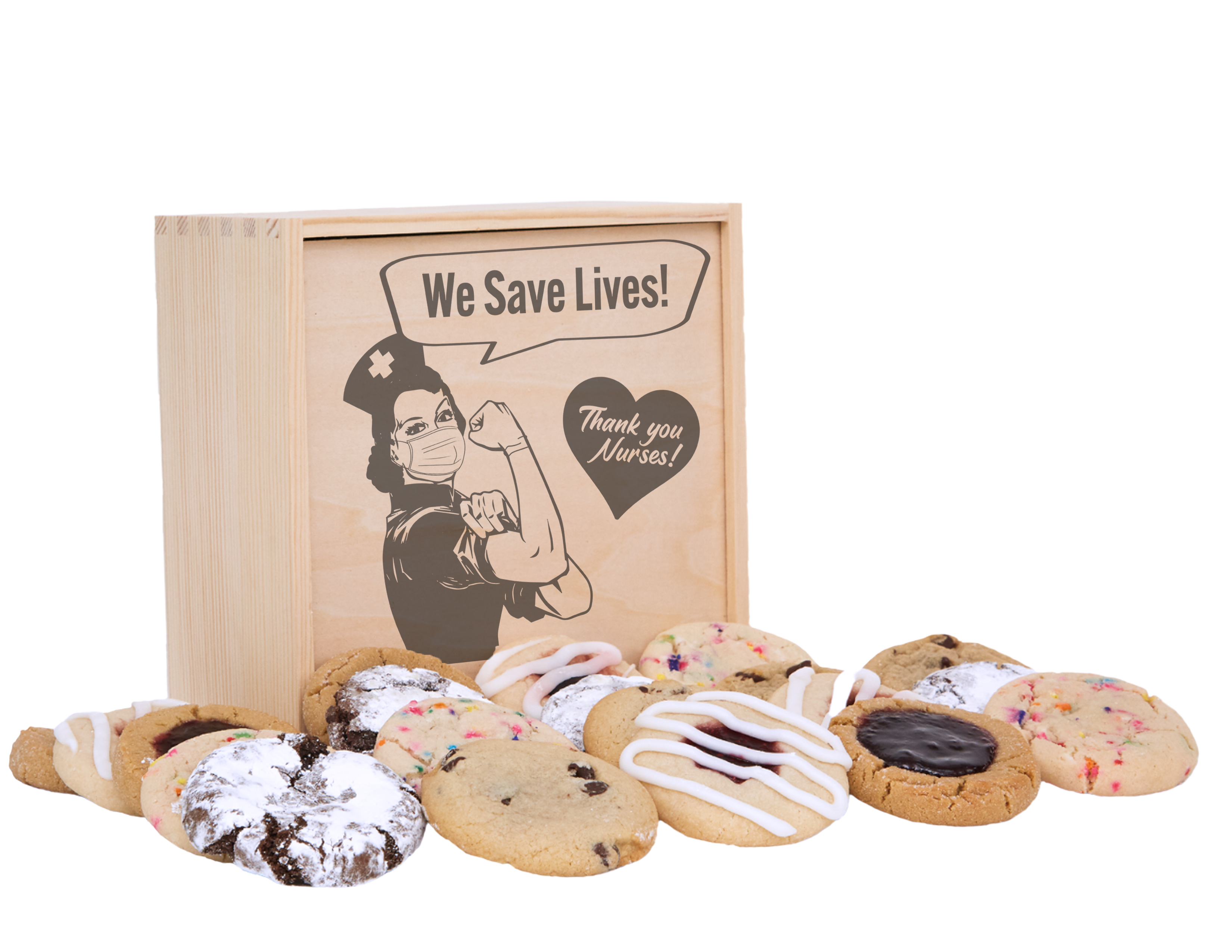 Teacher Appreciation Day & Week
The first week of May is dedicated to Teacher Appreciation Week, with the day being celebrated on Tuesday, May 3rd. It's a time to celebrate and appreciate all that teachers do for us!
Teachers work hard to educate and nurture young minds, so it's the perfect time to show them how much you appreciate everything they do with a sweet treat.
Celebrate the joy that teachers bring into our lives with our delicious selection of cookies. Whether it be with a wooden crate or full-color sleeve, or any of our fun and delicious cookie assortments, your favorite teachers will love getting their own custom package from you!

Spring Birthdays
Spring is a time of new beginnings and birthdays-so many birthdays! Spring birthdays are a great opportunity to show your loved ones how much you care with a delicious gift. Each box can be customized to every recipient's interests, name, or just a fun happy birthday design. A one-stop shop for birthday presents everyone will love and show the heart you put into creating them.
Noms cookies are freshly baked and come packaged in our signature customizable boxes - The perfect way to show your love!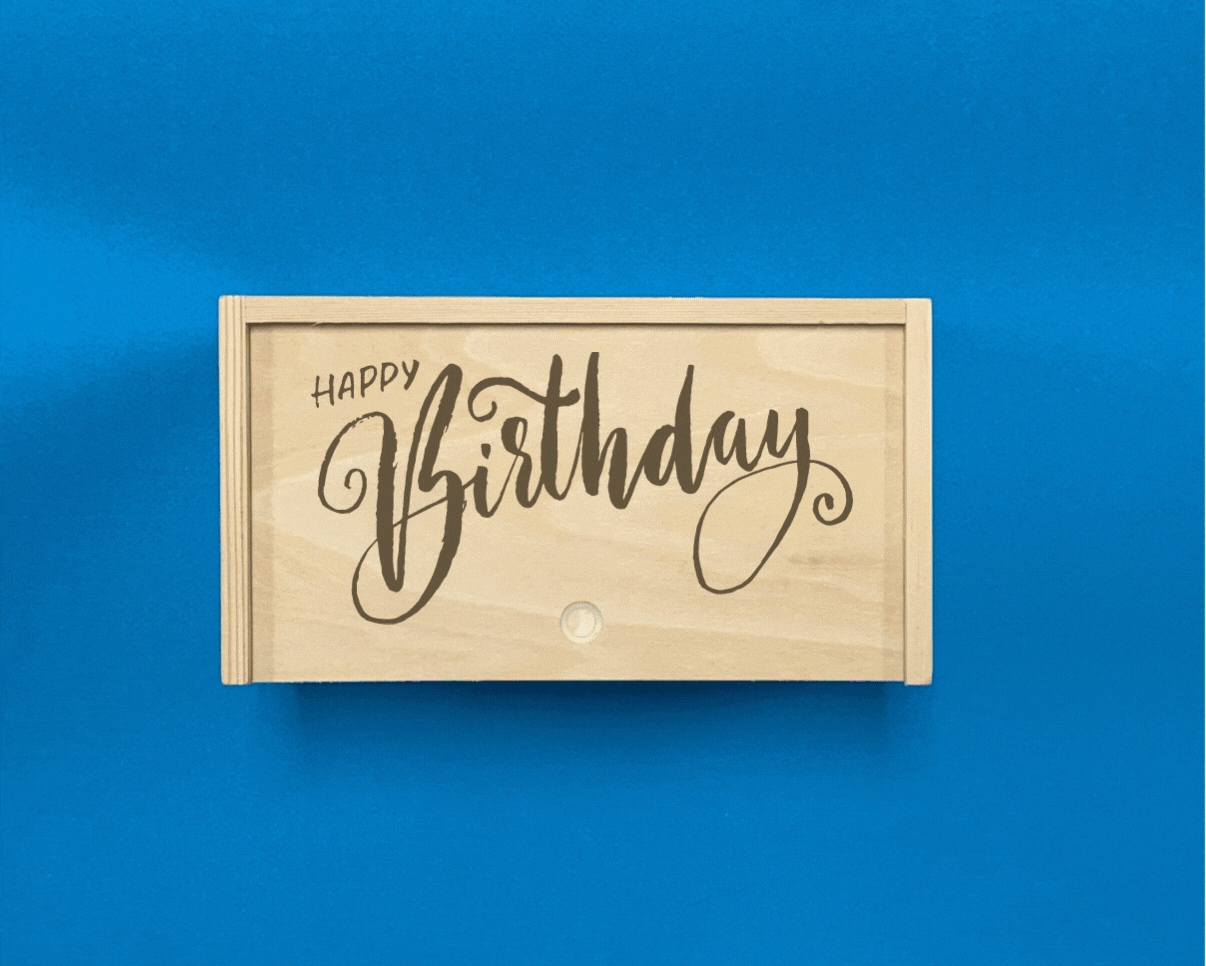 Last-Minute Gifts
With all of the upcoming holidays, Noms has one feature to keep in mind: Send by Email! This way even if you procrastinate (we won't tell), your friends and loved ones will still get their holiday goodies on time. Simply click the "send by email" button when checking out, add the recipient's email address, and we do the rest! That way, you can put your feet up and take all the credit.
Never send another belated gift again!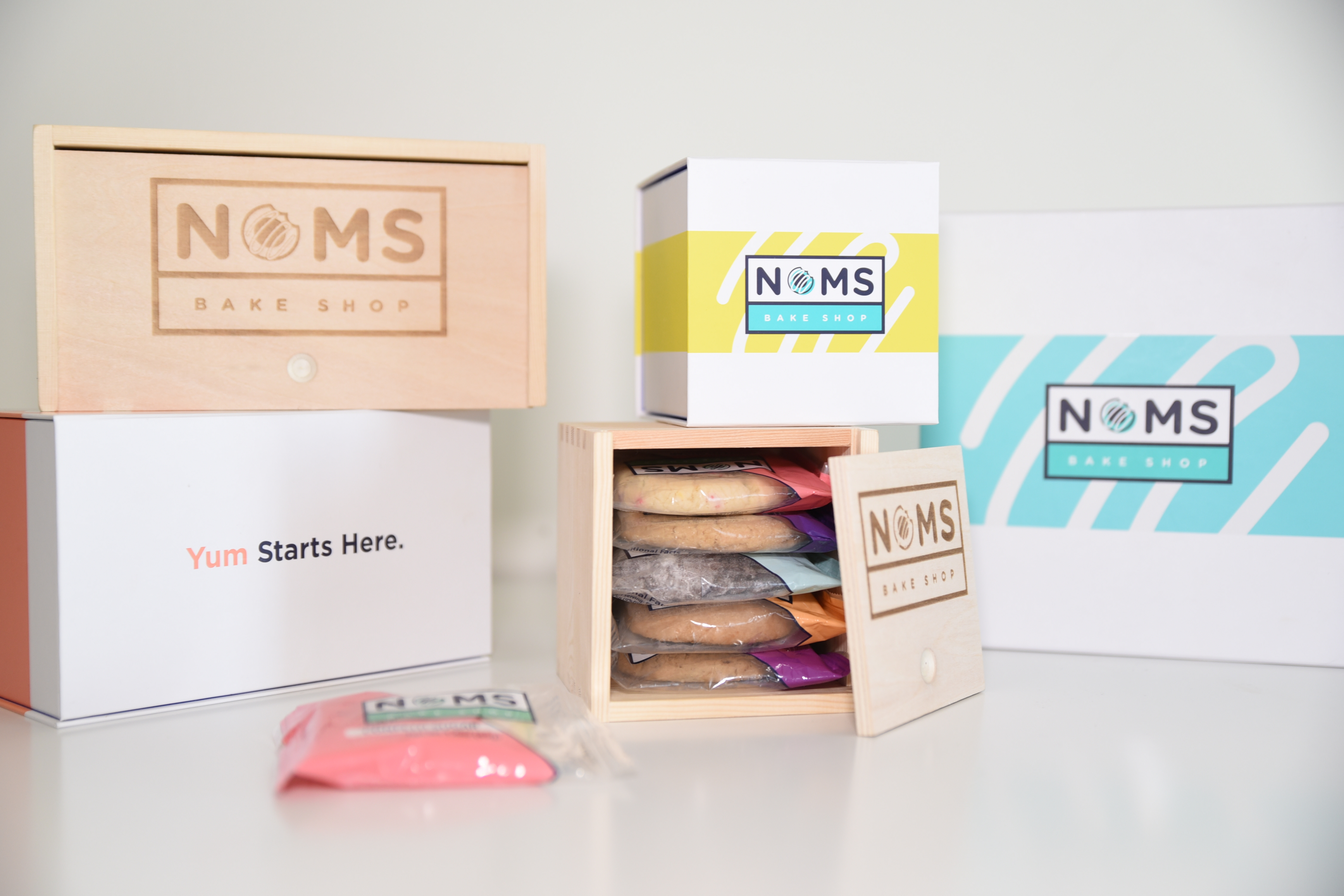 Noms has everything you need to make your gifting season a success. From customizable boxes and sleeves to fun and festive holiday designs, we have something for everyone on your list!
So what are you waiting for? Get started on your spring gifting today!
The Benefits of Corporate Gifting
Shower Your Employees With Appreciation