Spread Cheer With Holiday Gifts For Employees
December 21, 2022
Why Send Employees Gifts for Holidays?
Sending corporate holiday gifts to your employees is a great way to show your appreciation for all of their hard work and make them feel valued. It's also an excellent opportunity to strengthen relationships, boost morale, and show respect for the hard work that your staff does on a daily basis. With corporate gifts, you can tailor your gifts to fit any budget and any recipient with customizations all while bringing smiles and cheer to your office. From personalized items to thoughtful keepsakes, corporate holiday gifts for your employees are the perfect way to thank those who have worked hard to make your business such a success!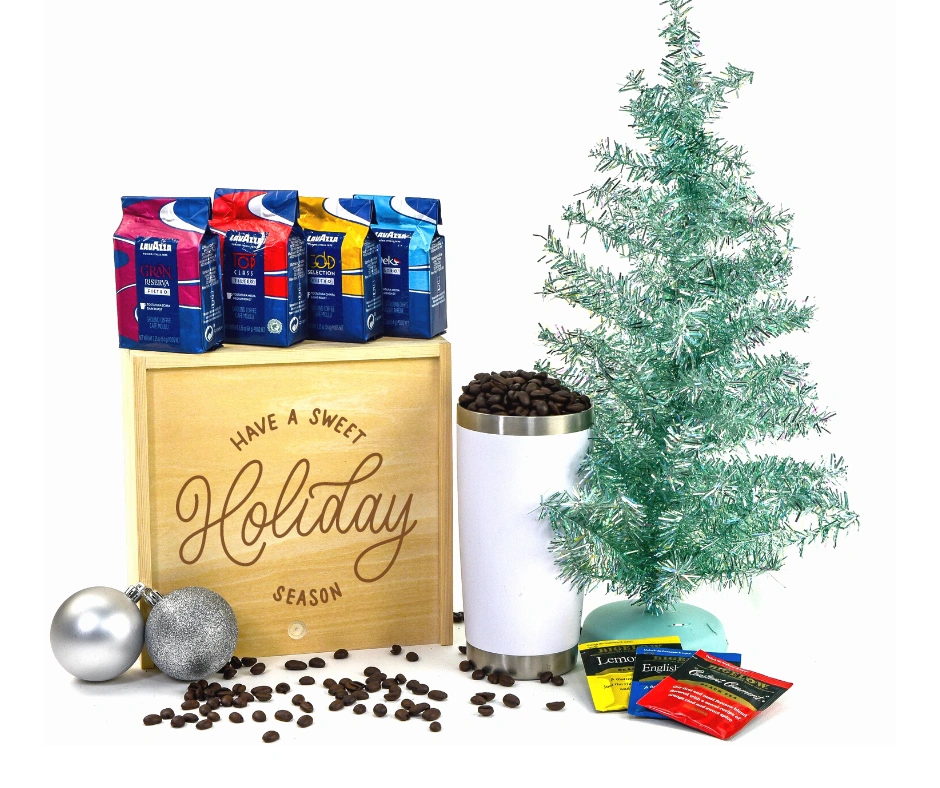 Increases Morale
One of the largest benefits of sending gifts to your employees is increasing morale! Using corporate holiday gifts to show that you appreciate their hard work and dedication throughout the year can bring morale up in the office and help everyone work hard to keep things running smoothly and successfully. From thoughtful, personalized items to the newest gadgets - there's something out there for everyone on the team. Not only does sending employees gifts let them know they are valued members of the company, but it will also help keep morale up in the long run. Sending gifts for holidays gives something for employees to look forward to during the hectic holiday seasons. You will find that boosting morale long-term will help employees be more productive, engaged, and happy to be there every day!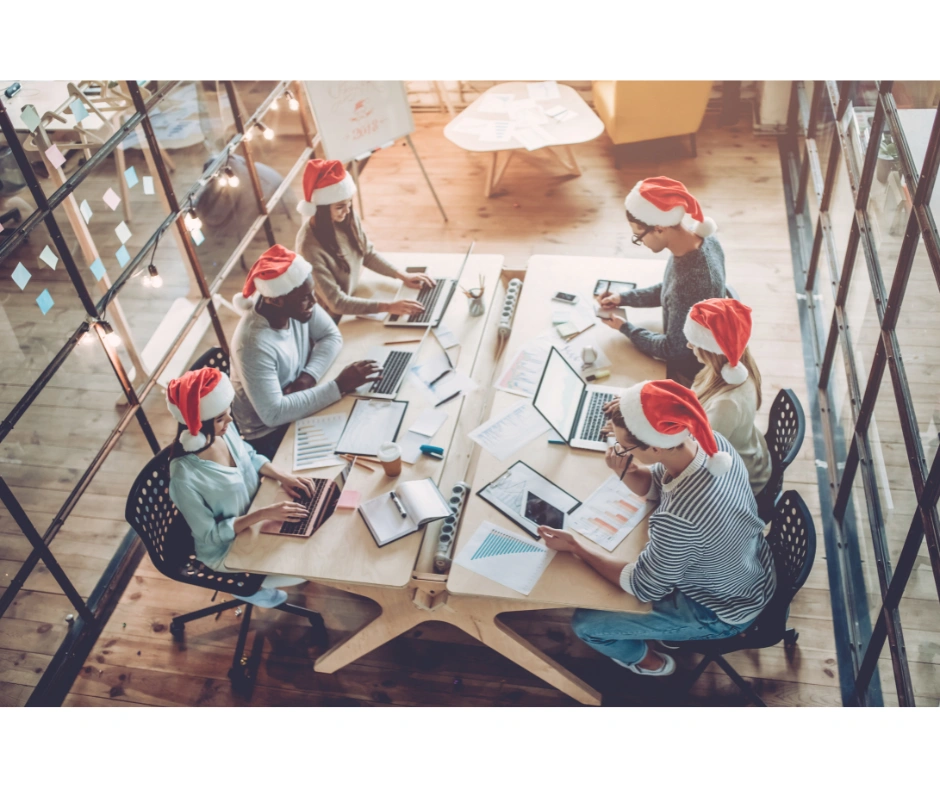 Makes Them Feel Appreciated & Recognized
We all want our employees to feel appreciated for the work they do. The long hours, tight deadlines, and amazing work - you want them to know you see their hard work and appreciate it! With custom employee gifts, you can say everything you need to and more! A personalized gift that reflects the recipient's specific accomplishments or interests can provide a sense of recognition and encouragement while showing your sincere appreciation for all they do! Companies can reward their employees and spread some holiday joy by sending gifts that show appreciation for all of their hard work. Plus, who doesn't love getting a thoughtful present?
Increases Loyalty
Giving your employees gifts is also a great way to build loyalty between you and your employees while strengthening the bond between them and the company. A simple gesture of appreciation, such as a personalized gift, shows that you value their hard work and dedication, encouraging them to stay with the company and continue striving for higher performance. Gifts that reflect an employee's individual accomplishments and interests can serve as a reminder that you appreciate their efforts and are happy to have them on your team. We all want to be recognized and any employee will be happy to receive a gift that shows you care. Over 57% of employees state that they are more likely to be loyal to a company that provides employees gifts.
By providing employee gifts, companies demonstrate their commitment to their employees and create an environment that encourages motivation and excellence which can inspire loyalty from employees toward the company.
Positive Work Environment
When you send employees holiday gifts, you are also spreading goodwill in the workplace and fostering a sense of camaraderie among employees during the busy, and festive, holiday season. Gifting during the holidays can help create a positive work environment! When you take time to acknowledge employee achievements throughout the year and thank them for their dedication to the job, you are bringing more cheer into the office. Bring in treats for the office party or gift everyone their own custom box of treats to help bring a festive holiday cheer into the workplace and make everyone a little more happy to be working during the chaos of the holiday season!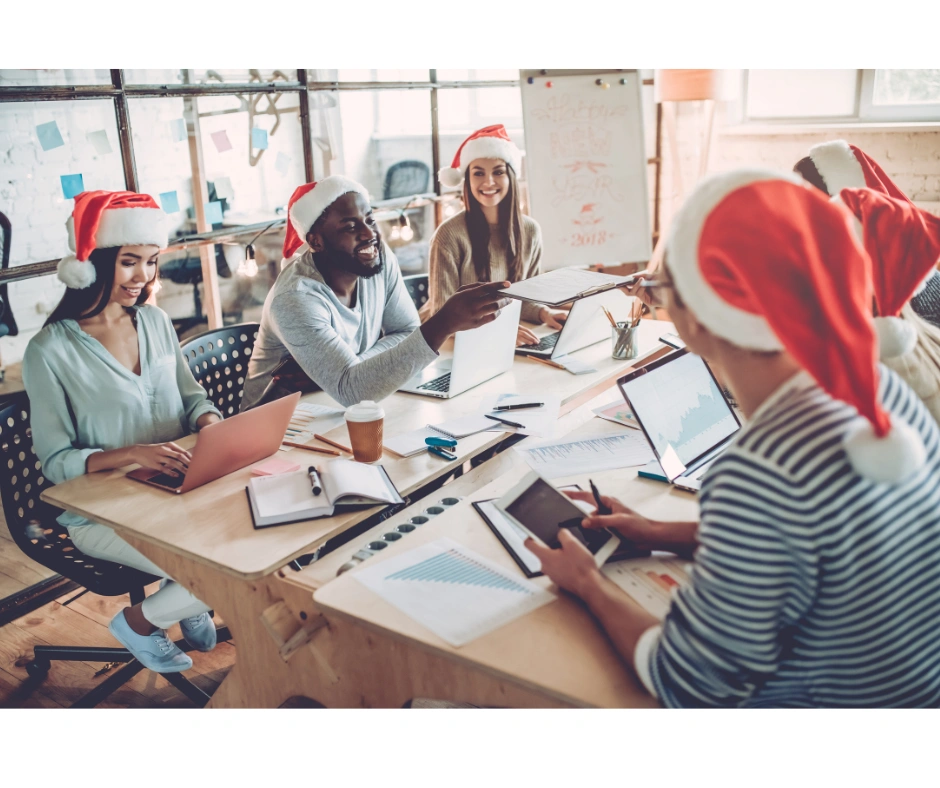 It's Good For Business
With happy employees, it's hard to imagine a workplace that isn't going to succeed. Happy employees that feel recognized and appreciated for the hard work they do have been found to put more effort into their work!
In one study, 70% of respondents said receiving a holiday gift from their employer made them want to work harder! A small, thoughtful gift can go a long way to bring a smile to your employee's faces and help your business reach new goals!
Gifts for employees can also help sales. A happy workplace is like a secret weapon! A team that feels valued and appreciated brings out the best in everyone and delivers top-notch service to clients. Who doesn't love working with a team that is upbeat, happy, and ready to dive into their work? Make sure your employees have all they need to thrive - it'll pay off big time!
Employee Gifts for a Giving Season
Sending employee gifts can also bring a spirit of giving to the workplace during the busy and often stressful holiday season. With thoughtful gifts, companies can show that they care about your staff's well-being which encourages them to keep up morale in the face of any holiday season chaos. Celebrate everyone's accomplishments this year by giving them something special and making it an even cheerier season at work.
It's Never Too Late
With Noms' send-by-email gifting option, it's never too late to show your appreciation to your employees. With send-by-email, you can create custom gifts filled with delicious treats that will be delivered to their inbox in minutes! After they get their email, they get to choose the best time to have it delivered. Plus, with your gift being delivered in minutes, you don't have to worry about rushing to ship items last minute. Each thoughtful, custom gift will show up on time and you won't have to worry about any gifts showing up late.
Sending a thoughtful gift to each employee is convenient and easy, no matter how busy you are. You can choose from all our festive assortments, add a custom design, and even add a personal message inside their keepsake box in just a few minutes.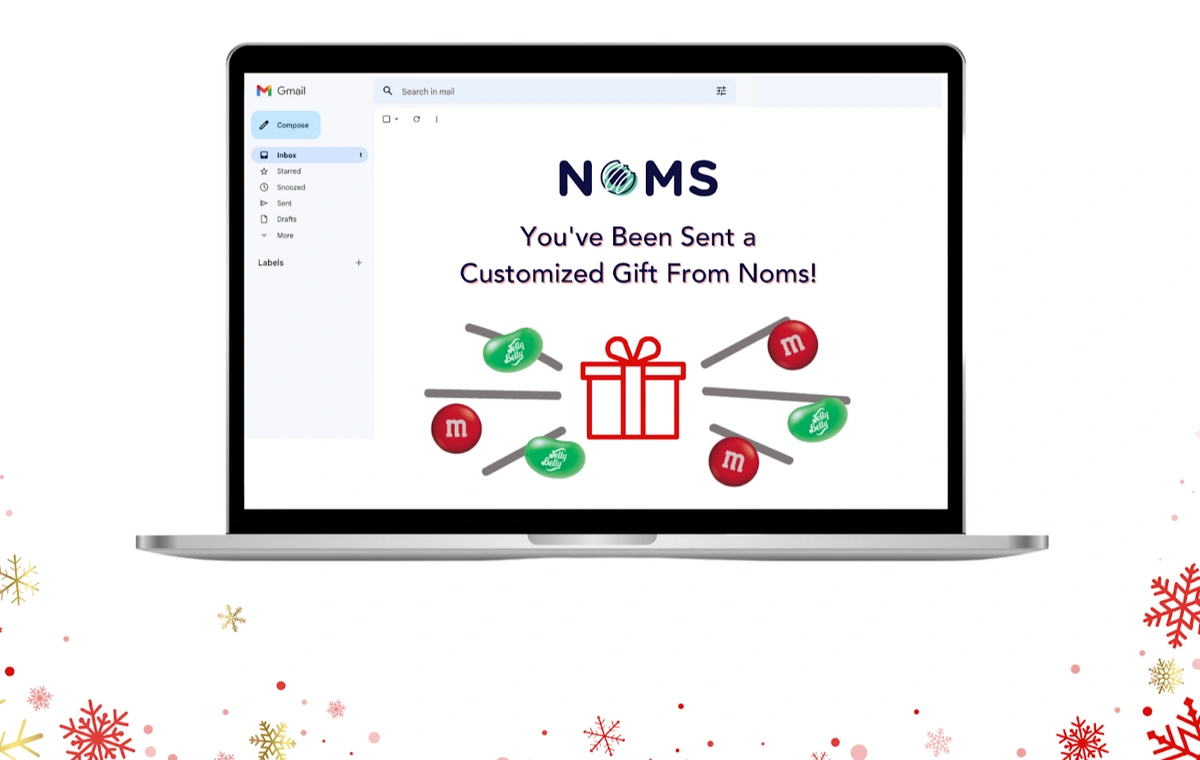 Giving your employees holiday gifts is a great way to show appreciation and spread some cheer during this busy and often stressful time of year. Thoughtful gifts can bring a spirit of giving to the workplace while encouraging employees' morale, building relationships among colleagues, and showing gratitude for their hard work throughout the year. No matter what gift you choose, let your staff know that they are appreciated with the perfect present.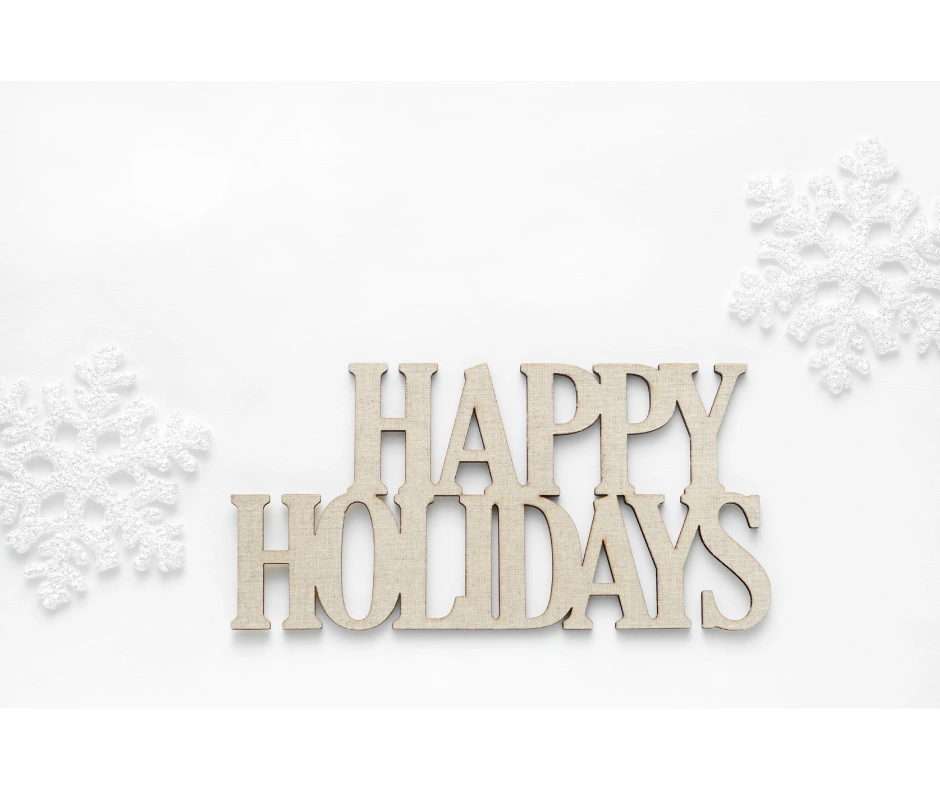 Don't Be Late! Send Your Last Minute Holiday Gifts Now!
Holiday Candy Gift Assortments! What's Inside?