Noms Candy: A Sweet New Way To Celebrate
May 02, 2022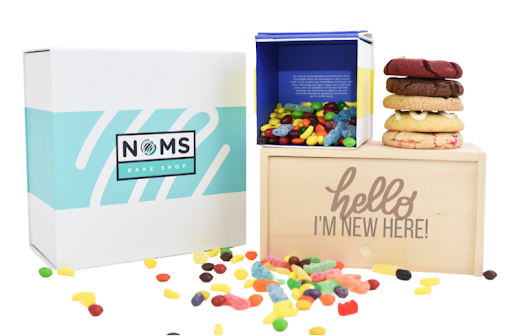 We've been looking for ways to give you more options and continue upgrading your gifts and we've found it! With Noms, you can now have your cookies and some candy too!
We're excited to introduce Noms new line of gift boxes - Candy!
Welcome to the new line of Noms candy assortments. With flavors that will have you floating down a chocolate river, giving a flashback to the schoolyard, out for a hike, and everything in between. Meet our new assortment options!
Bits of Everything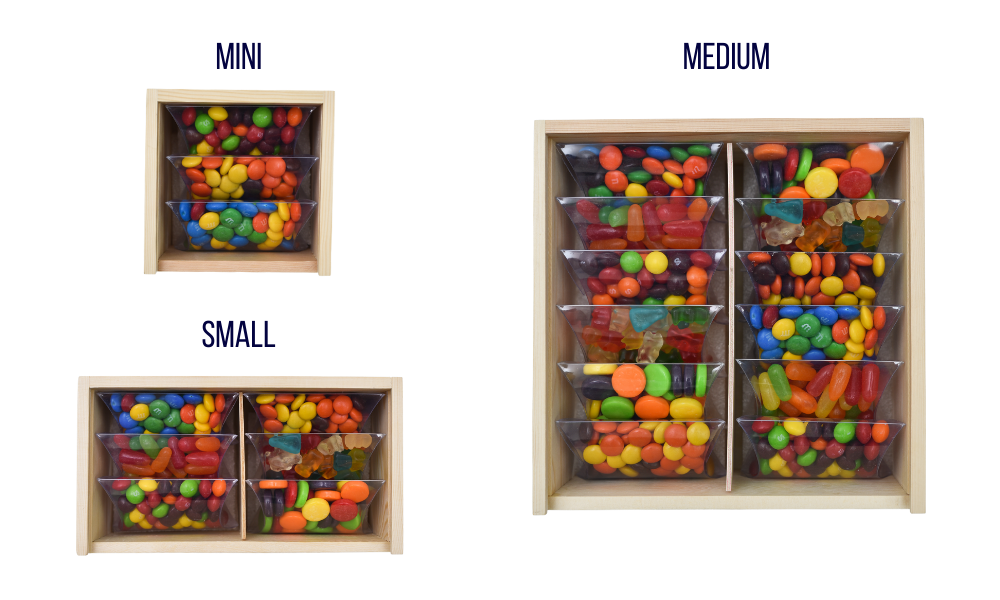 This assortment includes M&M's, Reeses Pieces, Skittles, Spree, Mike & Ikes, and Gummy Bears. Perfect for those who like a little bit of everything or can't make up their mind. You could also say it's perfect for sharing… or not.
The Schoolyard
This assortment includes DB Gumballs, Mini Jawbreakers, Runts, PB Jelly Belly, Sour Patch Kids, and Smarties. It's perfect for those with a sweet tooth or those who want to take a walk down memory lane.
Sweet & Sour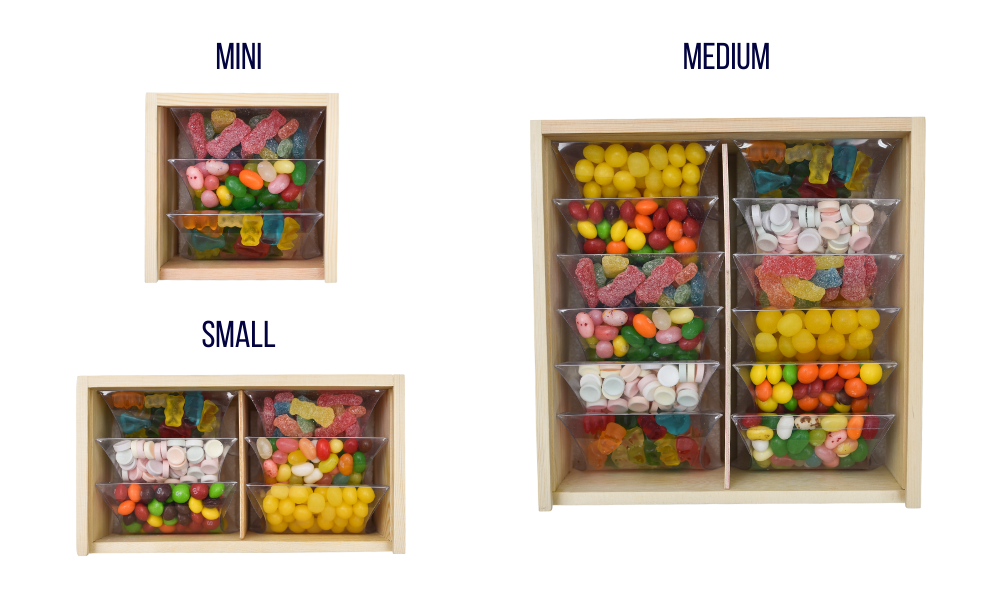 This assortment includes Sour Patch Kids, Gummy Bears, Jelly Bellys, Lemon Drops, Skittles, and Tart n' Tinys. It's perfect for those who like a little sour with their sweet or those who want to mix it up.
Candy-Coated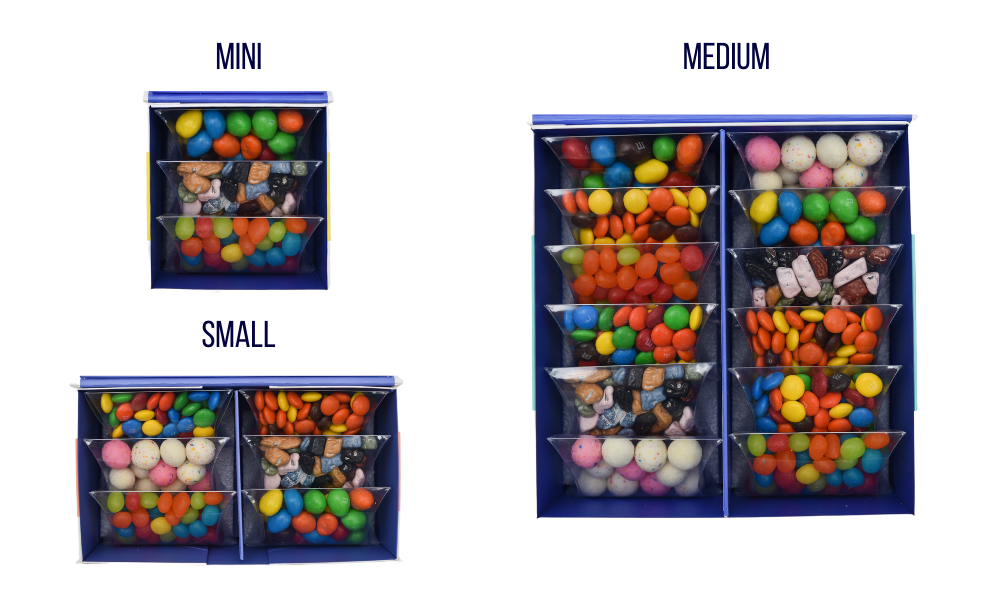 This assortment includes Chocolate Rocks, Peanut M&M's, Sixlets, Candy Coated Malt Balls, Reese's Pieces, and Regular M&Ms.
Sugar-Free Sweets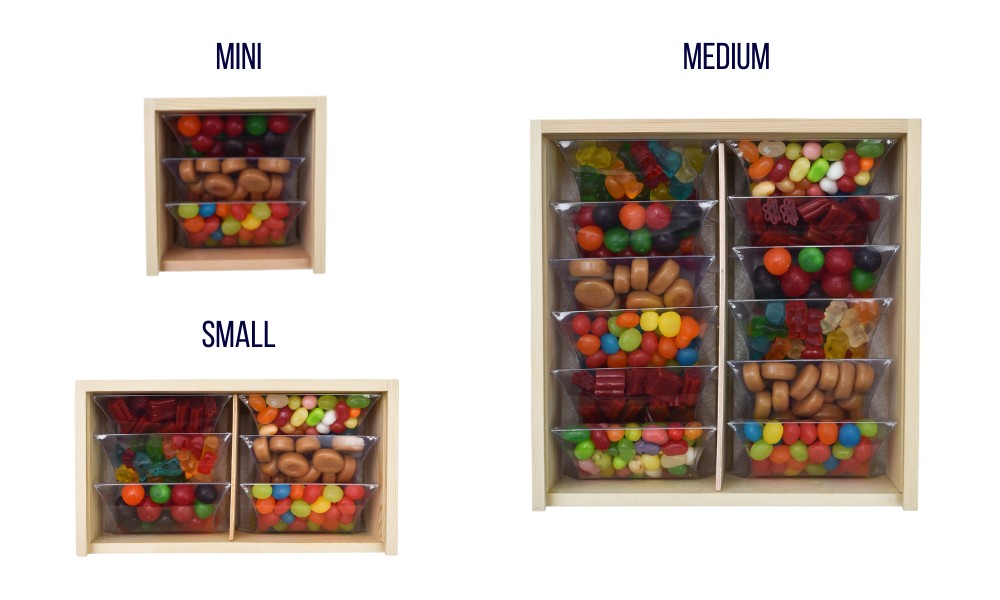 This assortment includes SF Fruit Candy, SF Butterscotch, SF Sour Heads, SF Jelly Belly, SF Licorice Bites, SF Gummy Bears. It's perfect for those who are looking for a sugar-free option or those who want to try something new.
Nature's Candy
This assortment includes Trail Mix, Sunflower Seeds, Banana Chips, Pistachios, Corn Nuts, and Dried Cranberries. It's perfect for those who are looking for a healthier option or those who want something a little different.
Assortment Sizes
With the new candy options come new sizes.
Mini - Three candy pouches

Small - Six candy pouches

Medium - 2x of six candy pouches
New assortment sizes mean new ways to try!
Custom Boxes
Our candy gift boxes still come in our signature boxes with the ability to choose between a laser-engraved wooden crate or a full-color box sleeve. Inside the gift box, you can add your personalized note and a QR code to help elevate your box from a gift to an experience for each recipient. Create a candy box inside and out that is customized to each recipient!
New Cookie Assortments
Candy isn't the only thing coming to Noms! We are bringing new cookie assortments too!
While we are keeping the favorite Signature assortment and Holiday assortment, we are adding:
Kitchen Sink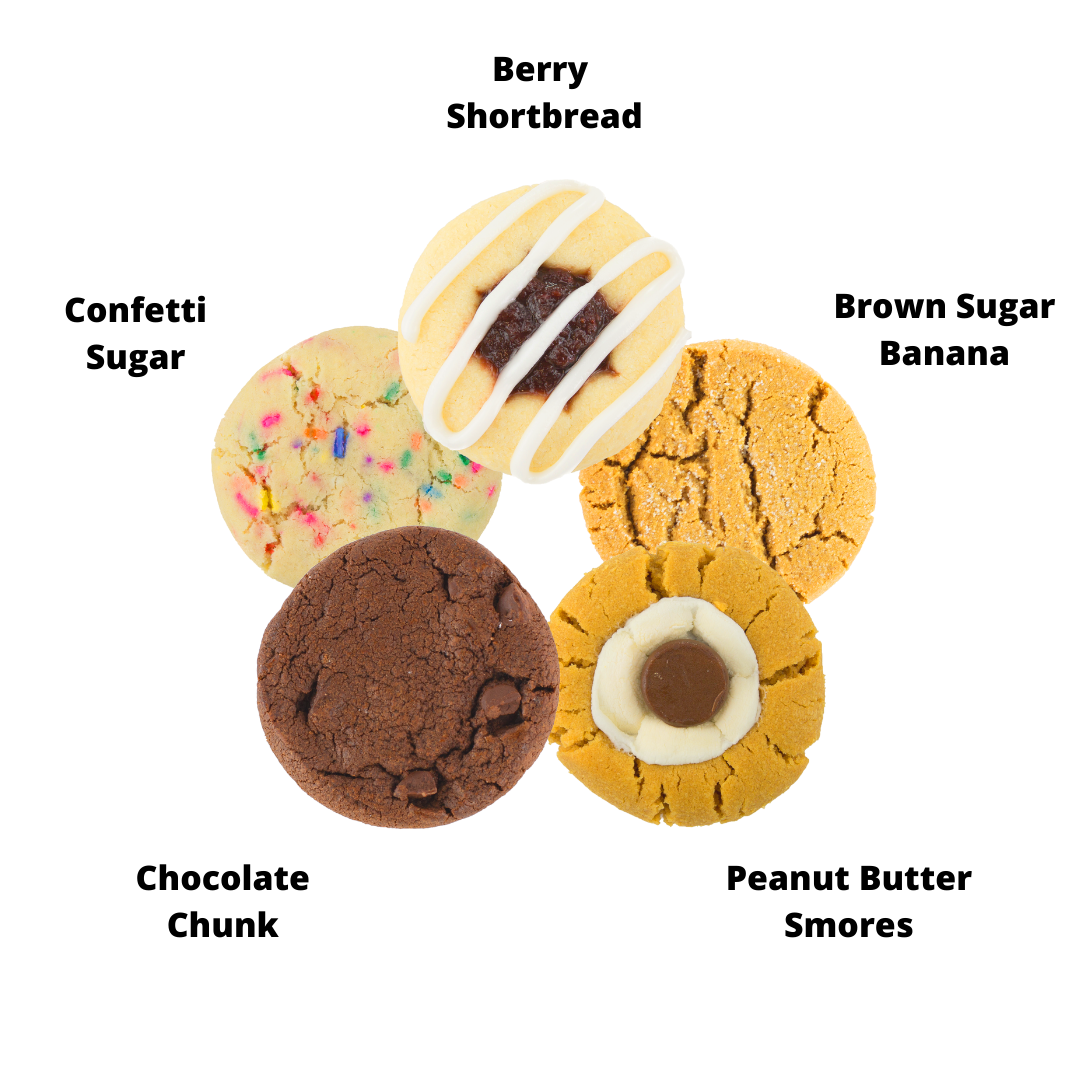 Throwback

Chocolate Decadence

Fruity Bites
If you want to learn about corporate gifting check out our blog - A Step-By-Step Guide To Ordering Corporate Gifts
Boost Your Corporate Gifts With Candy
10 Reasons to Send Gifts for Teacher Appreciation Week