The A - Z Of Corporate Gifts For Employees
August 09, 2022
Are you looking to increase productivity in the workplace, improve loyalty, or show your employees you appreciate their hard work? Corporate gifts are the best way to achieve this and more! Corporate gifts are a wonderful way to connect with your employees while building morale and camaraderie within your team. But what do you give employees as corporate gifts? And how do you go about implementing employee gifting in your business? We compiled the best corporate gift ideas, tips on how to make sure everyone in your company feels appreciated, and even how to implement your corporate gifting strategy here!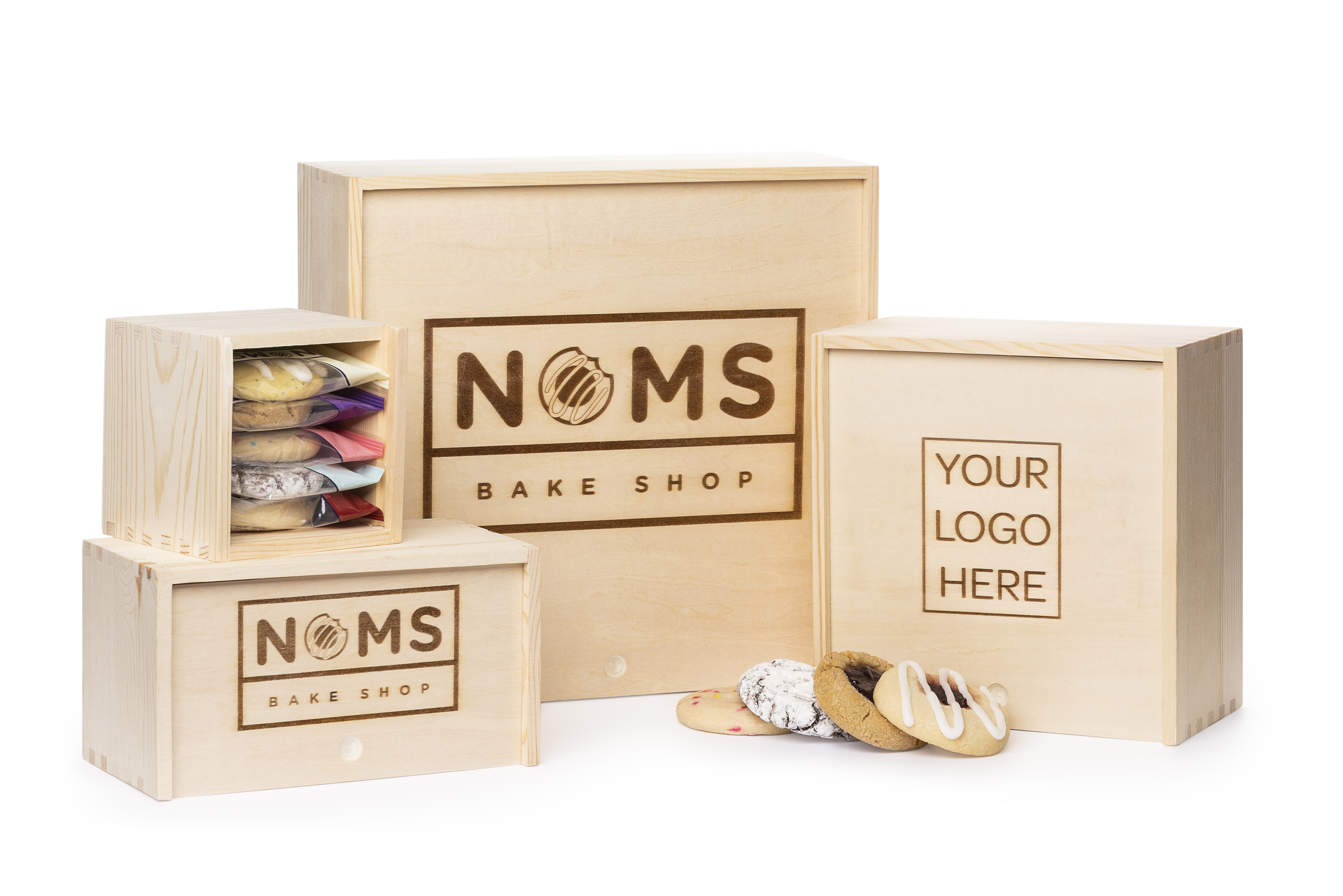 What is Employee Gifting?
Employee gifting is the process of giving gifts to employees as a way of saying thank you for their hard work. It's a tradition that dates back centuries, and is still a popular, and growing, way to show your appreciation today. Employee gifting is taking an upward trend around the world with corporate gifting quickly becoming one of the best assets for your company. In 2021 alone, the corporate gifting industry in the US market surpassed 242 billion dollars and is expected to grow 16.1% through the end of 2024. With the increase in gifting, it will quickly become a necessary part of any company that is looking to grow their business and attract top talent.
When it comes to corporate gifting for your employees, you want to make sure that everyone in your company feels appreciated. That's why it's important to have a plan and some guidelines in place. The last thing you want is for someone to feel left out or like they didn't receive a fair share of gifts.
How to Implement Employee Gifting?
Now that you know the benefits of employee gifting, let's discuss how to go about implementing it in your business. The first step is to come up with a policy for corporate gifting. This policy should outline the types of gifts that are acceptable, the amount that employers or employees can spend, and who is responsible for buying the gifts. A budget will also need to be planned for corporate gifting both overall and per item. This will also help manage favoritism while sending gifts.
This would also be a good time to begin brainstorming gift ideas that fit both budget and are wanted. A great addition to your policy can be a pre-approved gift registry so that employees can choose their gifts while still staying within budget.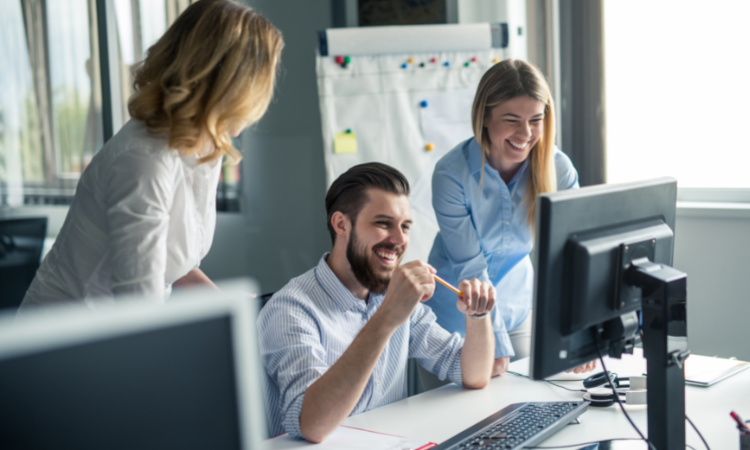 Another thing to keep in mind is that not everyone in your company will want or need a gift. For example, you may want to exclude managers or higher-ups from receiving corporate gifts for the same occasions as other employees such as promotions or closing new deals. Or, you may want to give smaller gifts to part-time employees. The key is to be flexible and customizable to your company so that everyone feels appreciated.
If you're going to start giving corporate gifts to your employees, a policy is the best way to create a fair gifting plan while making each employee feel special and appreciated for their hard work.
An implementation policy will help ensure that everyone receives a gift and that the process runs smoothly. Some of the things you'll need to consider include:
- Who will be responsible for ordering and distributing the gifts?
- How often will employees receive gifts?
- What is the budget for employee gifts?
- Are there any employees who should be excluded from receiving gifts?
- Will leaders be choosing gift options or employees?
- Are there any gifts that will not be allowed?
- Is alcohol allowed to be given in your company?
These are only a few of the questions that you should be asking yourself and other leaders within the organization to create a well-rounded policy that everyone will enjoy.
Why Give Employees Corporate Gifts?
Corporate gifts for your employees have numerous benefits for you both. Investing in gifts for your employees can lead to many benefits in both their attitude and work. One of the largest benefits of recognition gifts is lower turnover and increased loyalty to the company. Employees who are recognized are 63% less likely to look for a new job. In fact, 79% of employees who quit their jobs cite a lack of appreciation as a key reason for leaving with 65% not even being recognized once within the last year. The small gesture of giving gifts of recognition can lower the turnover rate in your company leading to more satisfied employees and employers.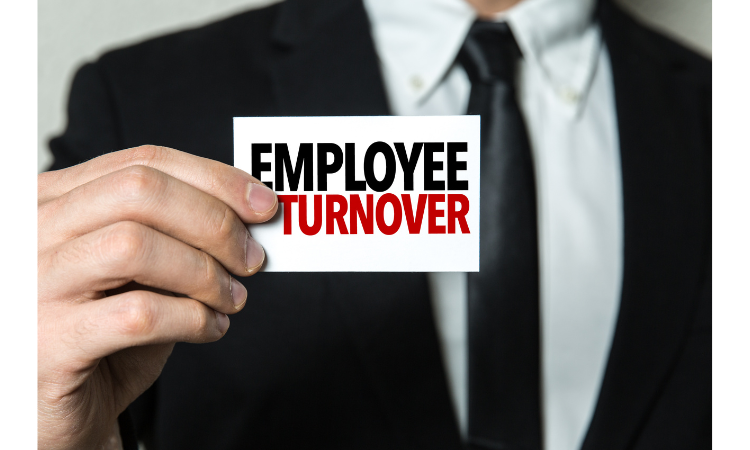 This common lack of recognition also leads to less engaged employees. Did you know only about 30% of employees are engaged in their work? With more employee recognition and appreciation, your employees will become more engaged in their work and in the company. As you begin to recognize your team more, not only will you see an increase in their engagement, but you can also see an improvement in morale within the team. High morale, increased loyalty, the camaraderie within the team, and happier employees are all results that can come from recognizing their hard work and dedication.
What Makes a Good Corporate Gift?
It isn't only giving employees appreciation gifts, it is giving them a gift that reflects your appreciation. These appreciation gifts should be thoughtful, high-quality and a reflection of the recipient, not the sender. How many of us have received swag from a company and felt that it fell flat or didn't live up to our expectations? Not many of us want to wear our company's logo on a shirt or add another branded pen to our desk drawer. These gifts can begin to feel like the giver raided the storage closet more than picked out thoughtful gifts for the team.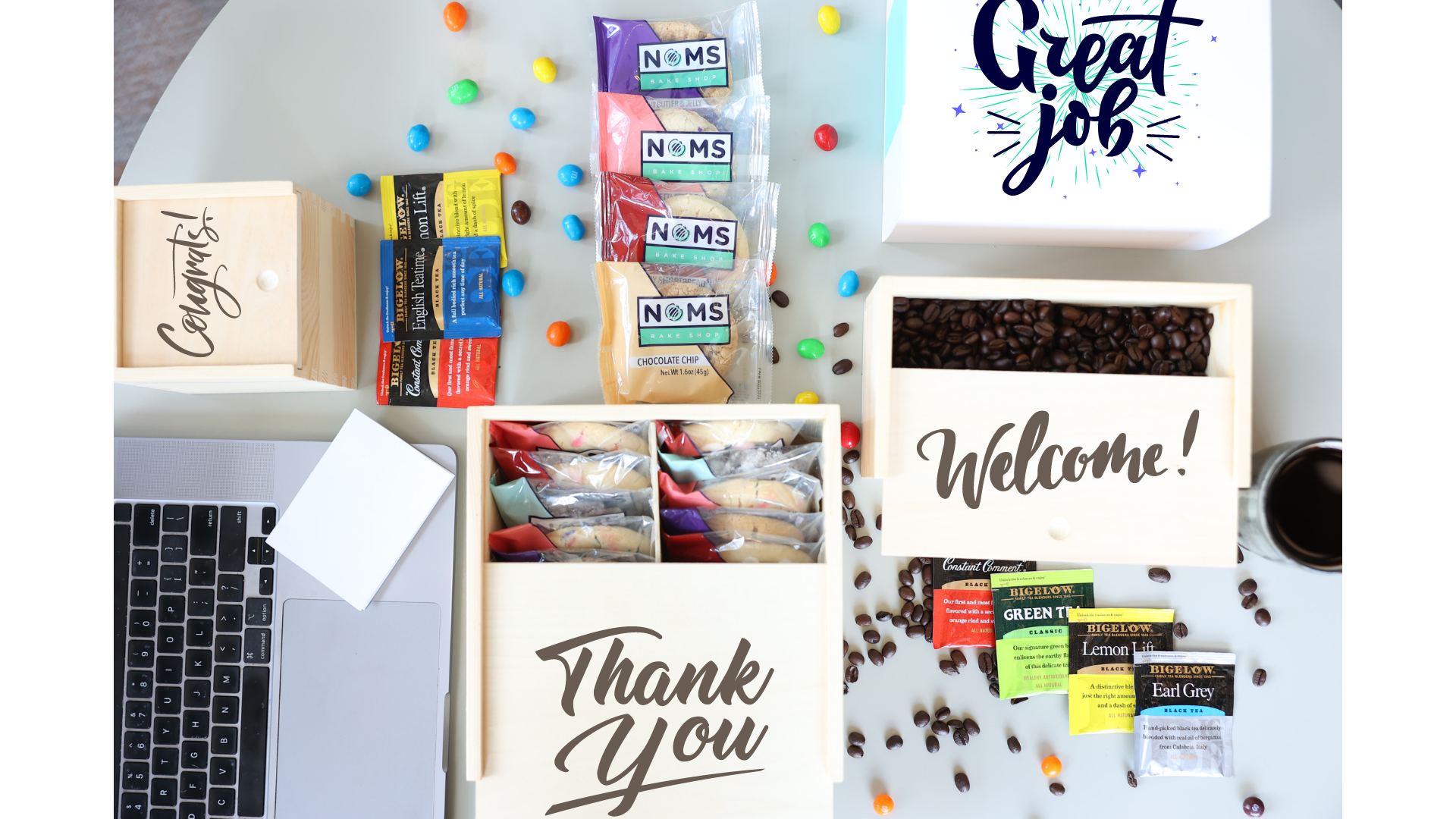 A good corporate gift choice is something that your employees will actually want to use and enjoy. It should be high-quality and personalized to each individual. Even a small personal note added to a gift can increase the value to your employees, taking further steps to personalize the gift will only continue to increase its value.
Overall, finding a gift that both fits within your company's policies and can be personalized to each employee will help you get the perfect gift every time.
When to Send Corporate Gifts
There are plenty of reasons to send corporate gifts both on the calendar and off. Here are just a few reasons to send your employees a gift!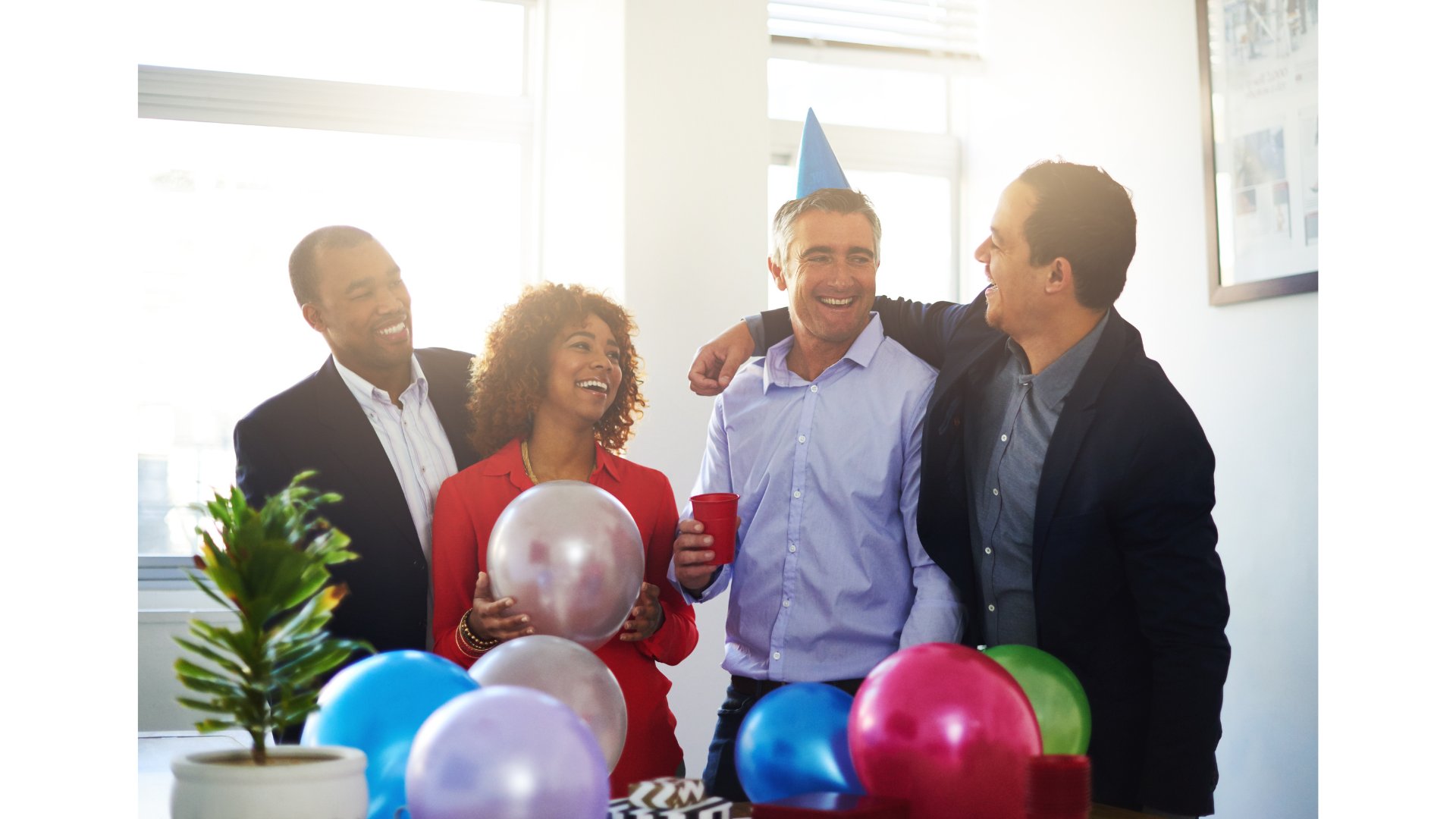 For Their Birthdays
Birthdays are important to many of us and some of us feel it's just another day of the week. That doesn't mean you can't use it as a day to celebrate the hard work of your employees! This is a great time to get personalized gifts that reflect the recipient. It gives you an opportunity to show that you are listening and paying attention to who they are as a person! This level of thoughtfulness can bring humanity into the workplace to let them know you care. Do they love dogs? Maybe they golf every weekend? Send them a gift that reflects their life outside of work and they will bring their A-game while at work!
Anniversaries
There are many reasons to give an appreciation gift to an employee, but a work anniversary may be one of the most important, and special! A yearly anniversary gift is among the top ways to show your appreciation for that employee's continued loyalty to the company. Many people even strive to reach their work anniversaries! This gives employers the opportunity to reward them when they do reach it. It becomes a celebration for you both and forgetting to give a gift may do more harm than good when they are looking forward to recognition.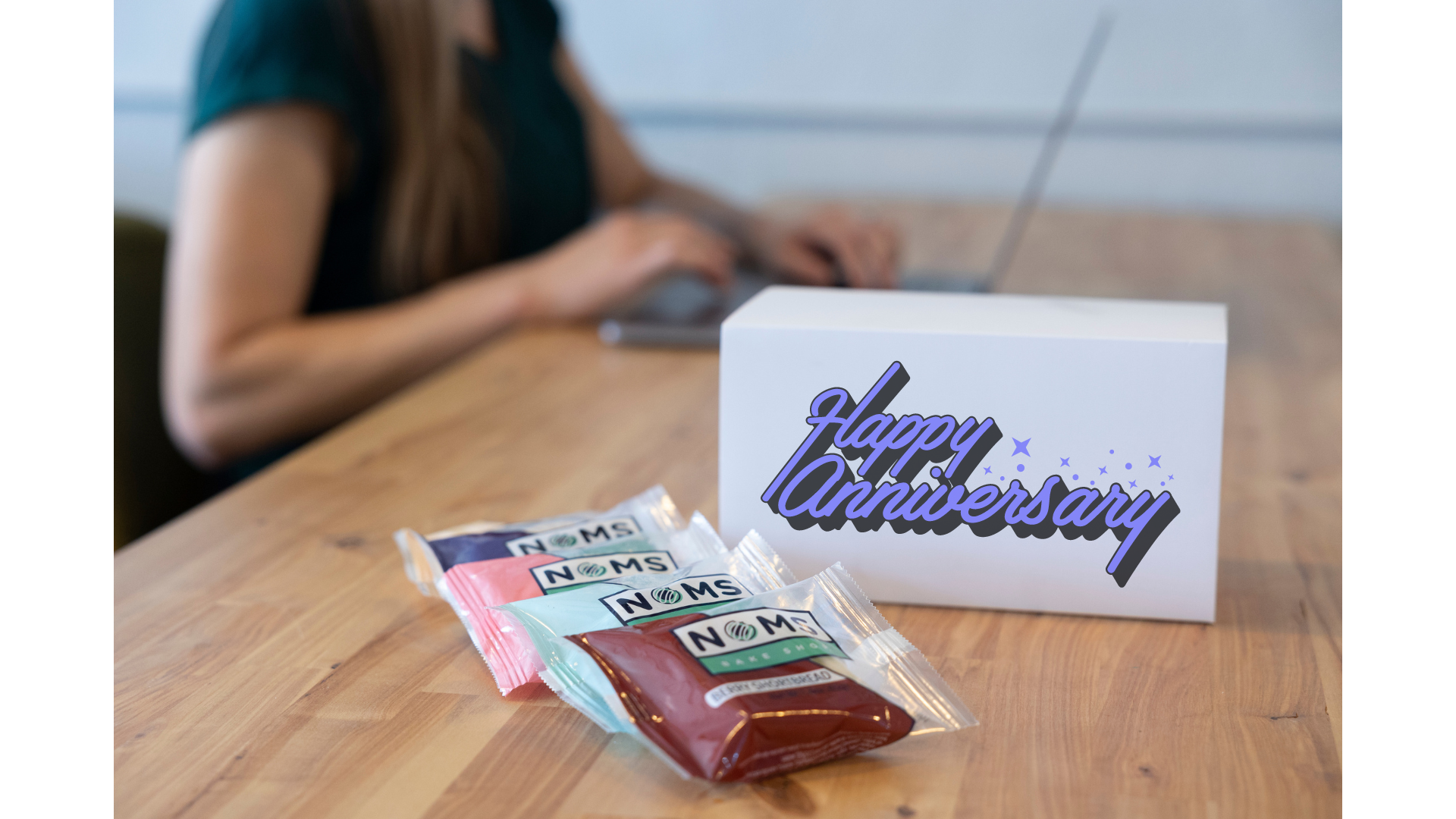 Weddings
Celebrating employees doesn't have to only be work-related. Many of us get to know other employees and co-workers lives outside of the office. It can be a perfect time to add to their joy by sending a personalized gift to congratulate them on their nuptials. This shows your employees that you are not only paying attention but care about them as a person.
Welcoming a New Baby
A new baby is a big life event. What better way to show an employee you care than by sending them a gift to help welcome their new bundle of joy? This is also a great opportunity for team building as other employees can help pick out the perfect present! There's no better way to tell the new parents that you are thinking of them and their new addition to the family.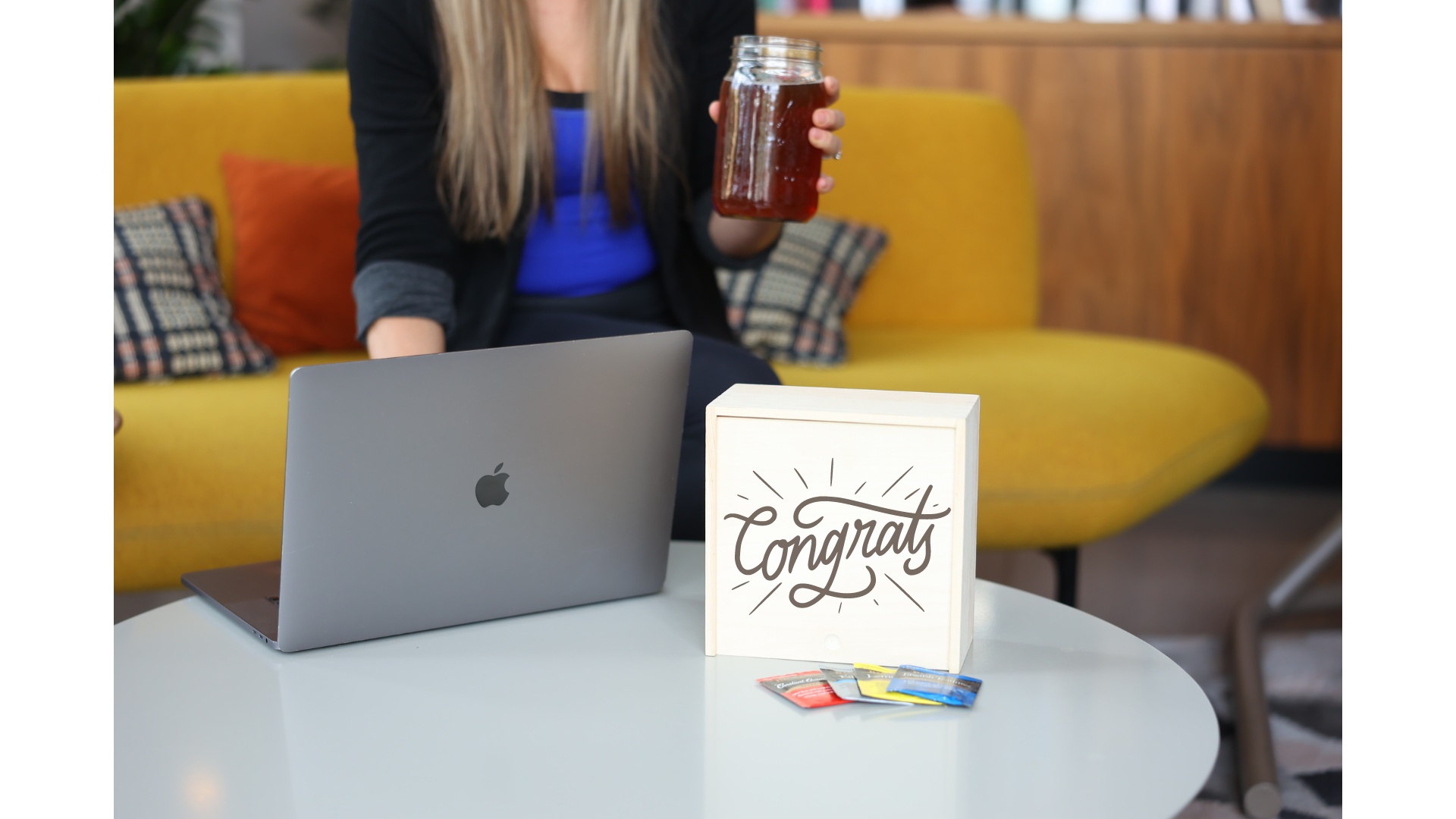 Adopting a New Family Member
Did you find out that an employee just adopted a dog? Sending out a custom gift box to congratulate them or even giving them a small dog-gift basket with a ball and bone can be a great way to show your employees that you genuinely care about them and their families.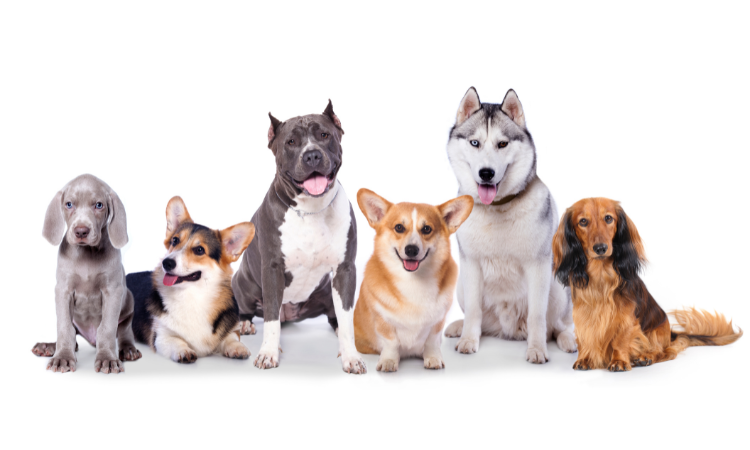 Thank You
There are many reasons you might want to say thank you to an employee. Maybe they went above and beyond their job duties, helped out a coworker, or just helped a little more around the office. Whatever the reason, a corporate gift is a great way to show your appreciation. You can make it personalized by finding out their favorite candy or cookies to send their perfect gift box!
Winning New Accounts
Adding a new client or customer is a cause for celebration. Why not commemorate the event by sending a gift to your employees who helped make it happen? This will show your team that their hard work is not going unnoticed and will help encourage them to keep up the good work. We all want our employees to succeed! If they succeed, so does the company. Send them a customized gift showing your appreciation for their hard work and dedication to their job!
Welcoming New Employees
Employee appreciation gifts might not be the first thing on your mind when adding new team members. Onboarding new employees, especially working from home, can be difficult to bring them on, train, and integrate into your company's culture. With a little bit of effort and creativity though, you can make your new employees feel welcome, appreciated, and part of the team.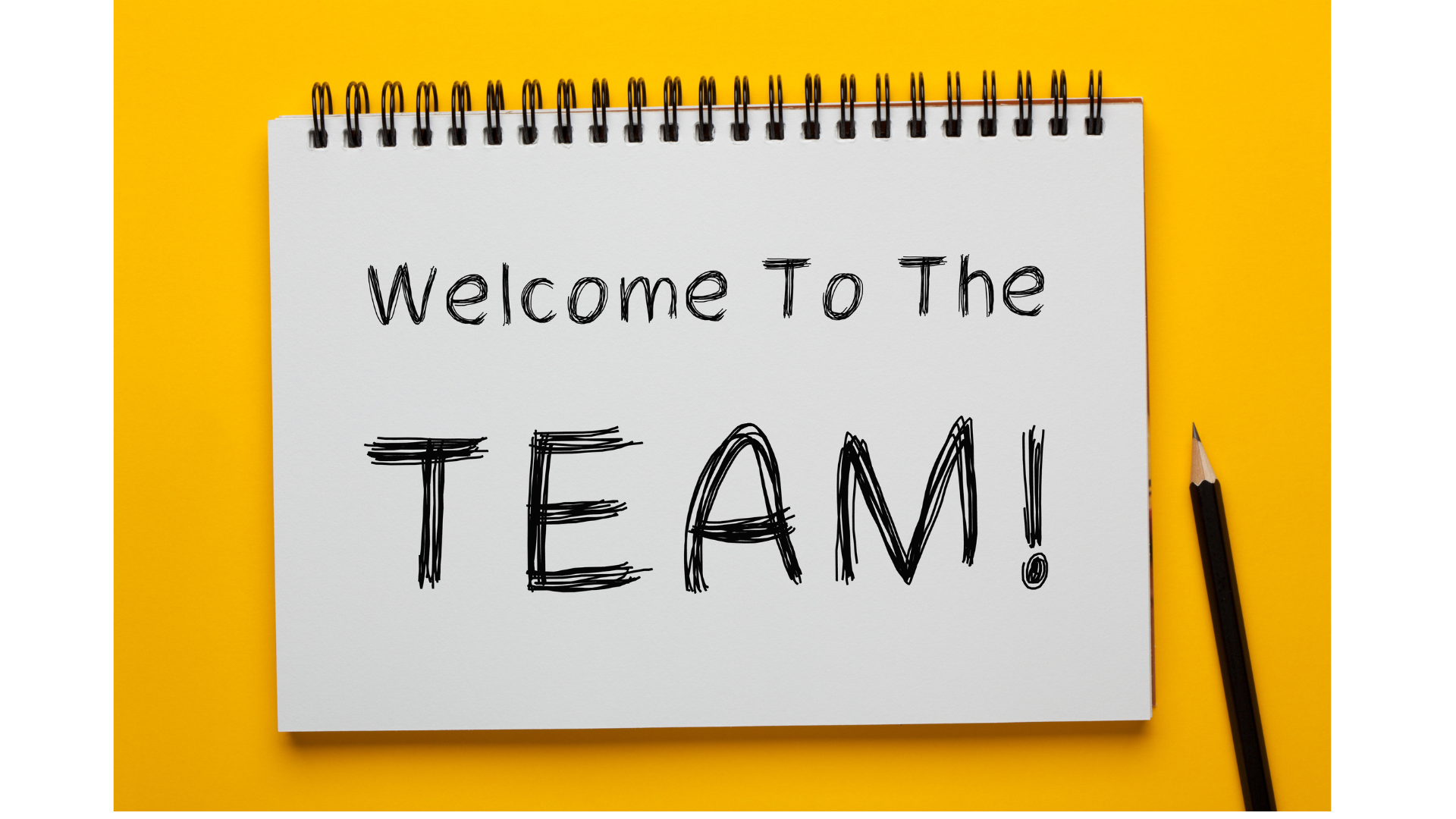 One way to do this is by sending them a corporate gift when they join the company. A corporate gift that says 'welcome to the team' is a great way to make them feel a part of the team and ready to jump in! It's also a good idea to send them an email welcoming them to the company and introducing them to their new team members. You can even go one step further and create a social media group for new employees so they can easily connect with one another.
Making sure your new employees feel appreciated is essential for their success at your company. With just a few simple gestures, you can help them feel welcomed and valued from day one!
Work From Home and Remote Employees

Remote workers are here to stay and with a rise in employee appreciation gifts, you don't want to forget about remote workers! They are a vital part of your team and should be appreciated just as much as on-site employees. The top way to show your remote employees you appreciate them is by sending them a care package. This could include things like their favorite treats, personalized gifts, or even a handwritten note letting them know how much you appreciate their hard work.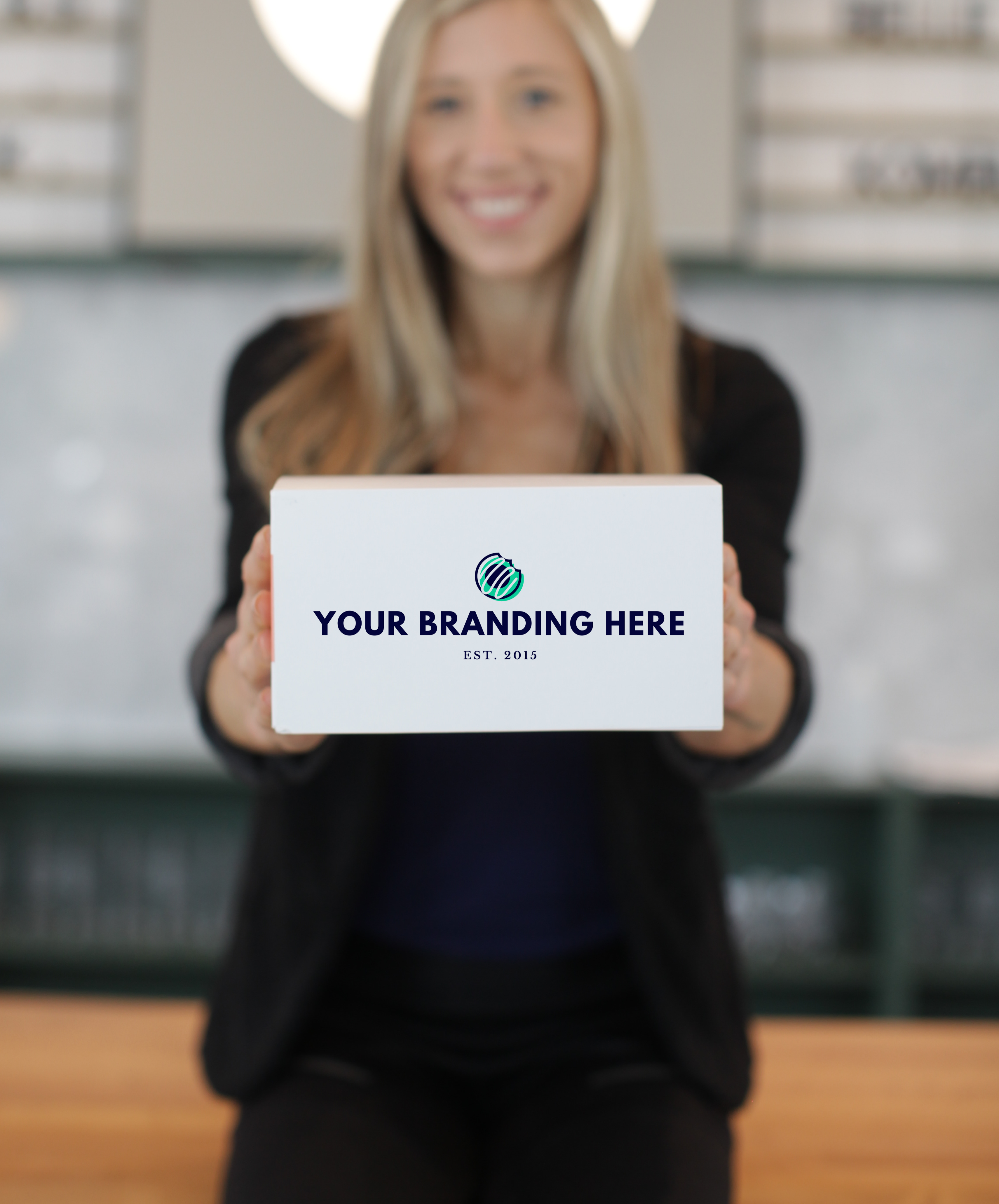 These gifts can help bridge the gap between employees and make everyone feel more appreciated and connected. While many employees are happier and more successful, 54% of them report that they feel less connected. Sending gifts and checking in with your remote team can help build relationships, feel connected, and show that you care about your remote employees just as much as your on-site employees.
Virtual Hangouts
Virtual hangouts are a great place to show your employees appreciation through gifts and time. You can set up times for your remote employees to spend a few moments getting to know one another and point out achievements within your team. With gifts, you can send their gifts ahead of time to surprise them and connect. Gifts bring people together and there is no better way to come together when far apart by trying new cookies, candy, or drinks. It gives everyone a chance to talk about life outside of work and leaves no room for those awkward silences when there is a gift to bond over. Your employees will create stronger bonds, not only with you but with each other.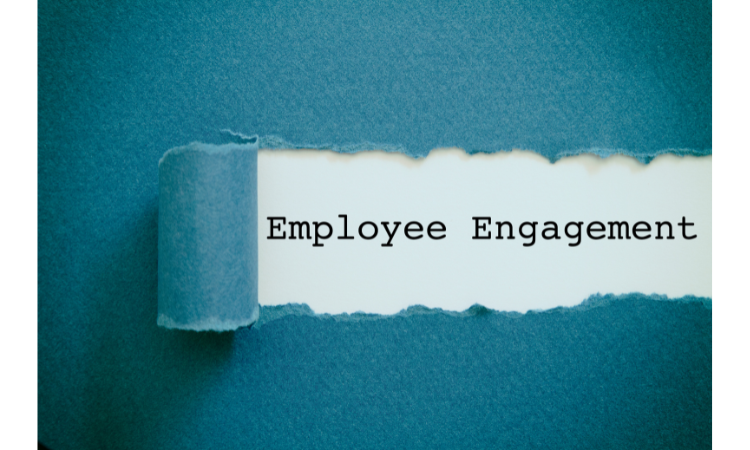 Co-Worker Gifts
Giving public recognition is an effective way to show appreciation for employees. This can be anything from a quick email to a social media shout-out praising someone for their efforts.
Showing gratitude is contagious and will motivate others on your team to do their best. It also shows that you are noticing the good things they are doing, not just the negative. Not all appreciation needs to come from the boss! A great way to include the whole team is by encouraging coworkers to show appreciation to one another. This doesn't always have to be gifts, but can be if the company policies allow it. A simple note or call out between co-workers can encourage better teamwork, increased communication between departments, reduced stress, and a decrease in complaints and conflicts. While employee appreciation is important, encouraging coworker appreciation can have a long list of benefits as well.
Holiday Gifts
The holidays are a great time to show your employees how much you appreciate them. Many staff members come to expect a gift around the holidays and even look forward to it. Holiday gifts for your team are always a good way to congratulate them on another great year and thank them for their hard work. You can send personalized gifts or find a fun holiday-themed gift for everyone in your company.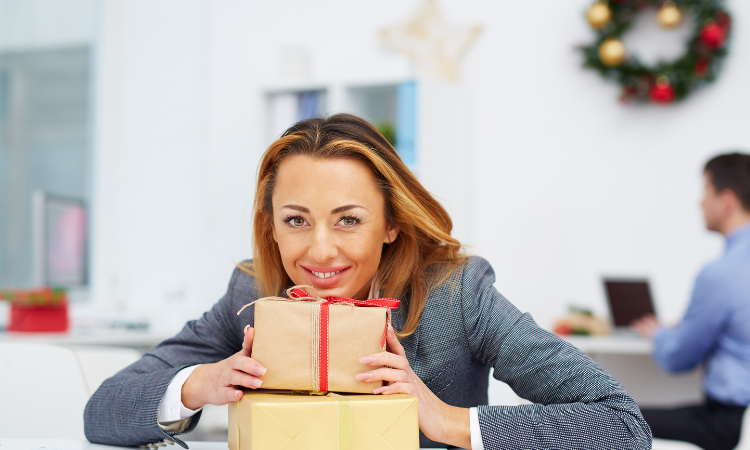 Helping Foster Culture Through Employee Appreciation
Looking for more ways to show your employees appreciation? While recognizing important days and holidays is helpful, there are smaller things that can be recognized by the company to help foster a happy, healthy culture and make each employee feel appreciated and ready to work.
Reward/ Incentive programs
Just like the rewards you get when grocery shopping or buying through your favorite store, reward programs can be great for the workplace. Have an employee that didn't miss a day this month? Sending them a small gift box of coffee can be a great surprise. A point-based reward system where employees get to choose from a 'catalog' of your making to 'cash in' creates a small incentive program that can make work days fun and productive. The ideas for reward programs can be endless - project or performance bonuses, free vacation days, charitable donations, or pets at the office day are all incentives you can create to show your employees how much you appreciate them.
Blocking out no meeting times
If you run a team of hard workers that spends half their week in meetings, it will be well appreciated to block out 'no-meeting' times. This can help employees focus and have dedicated time to finishing their tasks.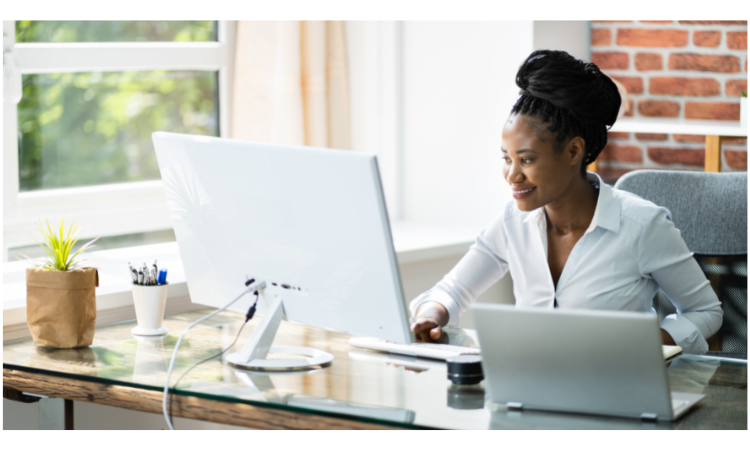 Training Employees
Many employers don't think about on-the-job training programs after the first day or two, but job training is important to not only your company's success but to your employees' happiness and loyalty. According to go2hr.com, "A recent survey indicates that 40 percent of employees who receive poor job training leave their positions within the first year. They cite the lack of skills training and development as the principal reason for moving on." Many employers forget that employees value learning, online courses, mentoring, or in-person training days are a great way to show your employees that you care about their career and in turn, they bring innovative ideas back to the company!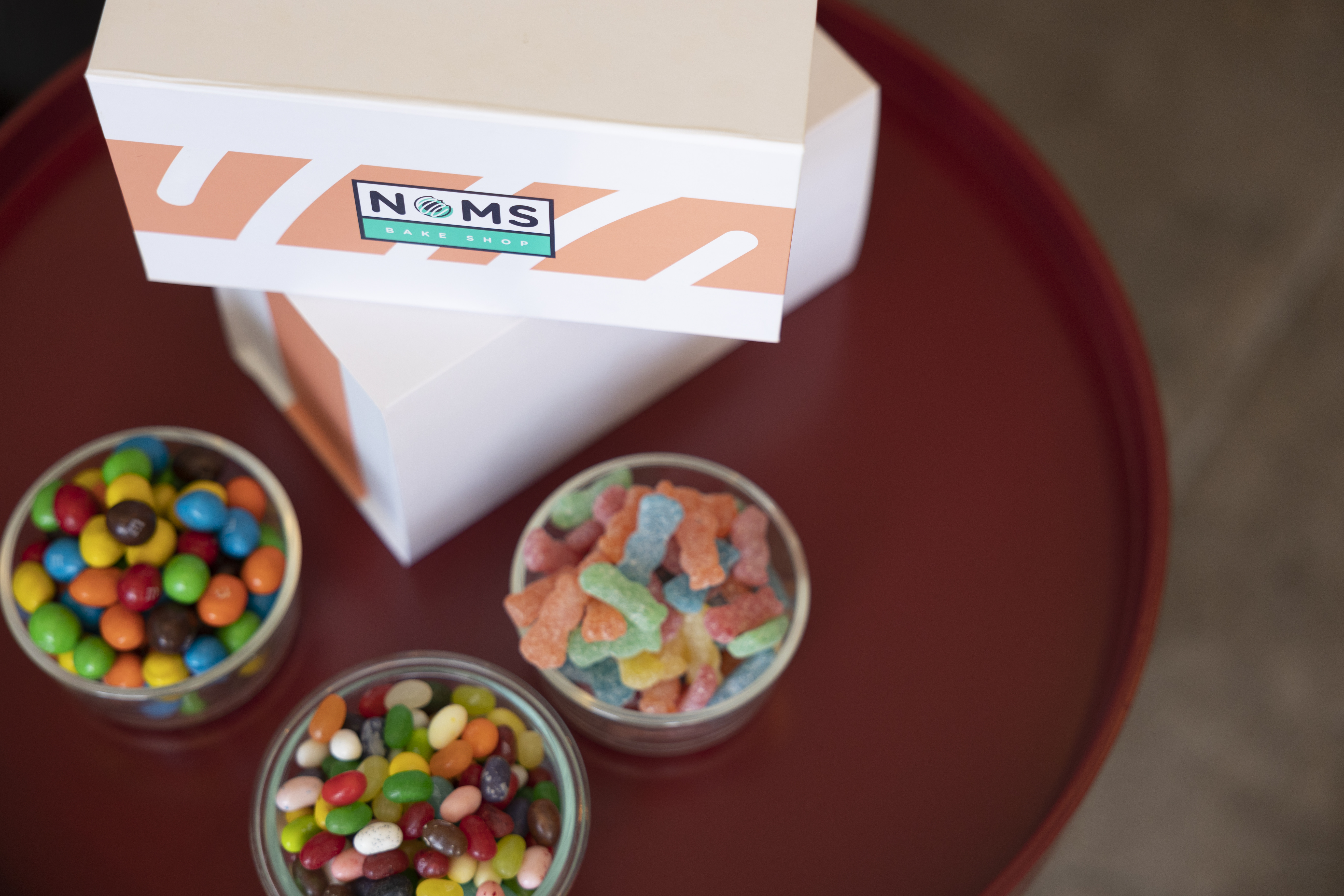 Employee Appreciation Gift Ideas
When it comes to corporate gifting, you want to make sure that you are giving quality gifts that your employees will love and appreciate. With so many options out there, it can be hard to decide what to give. Here are a few ideas for great corporate gifts for employees:
This Water Bottle That Lights Up When You Need to Hydrate
There is a tracker for everything these days so why should water be any different? Send them this water bottle that glows when it's time to hydrate. The Hidrate Spark 3 is the easiest way for them to increase their water while using top technology!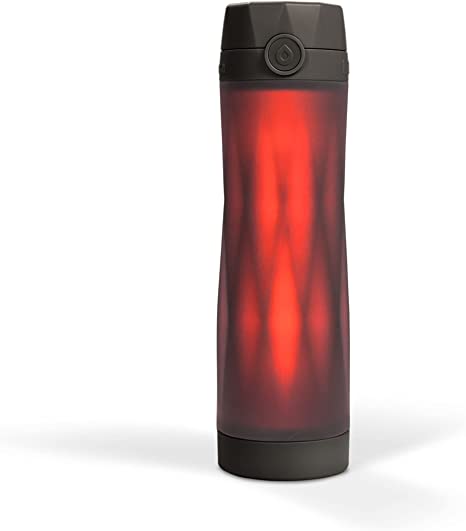 Breatherapy Aromatherapy Inhalation Tabs
These little tabs are perfect for anyone who needs a bit of on-the-go relaxation. With a blend of essential oils on an easy to use stick on tab, they can take this anywhere. Grab them a box here!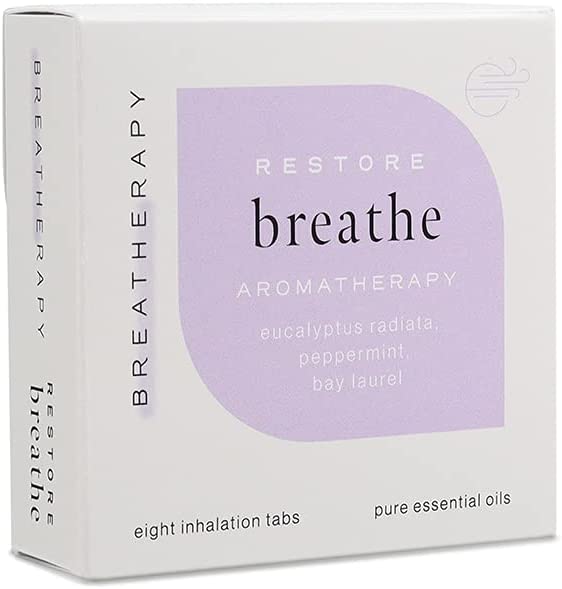 A Backpack for All Their Office Needs
The Rains mini backpack is the perfect bag for running around in and out of the office. With all the pockets they will need and being waterproof, they won't need another bag after this one!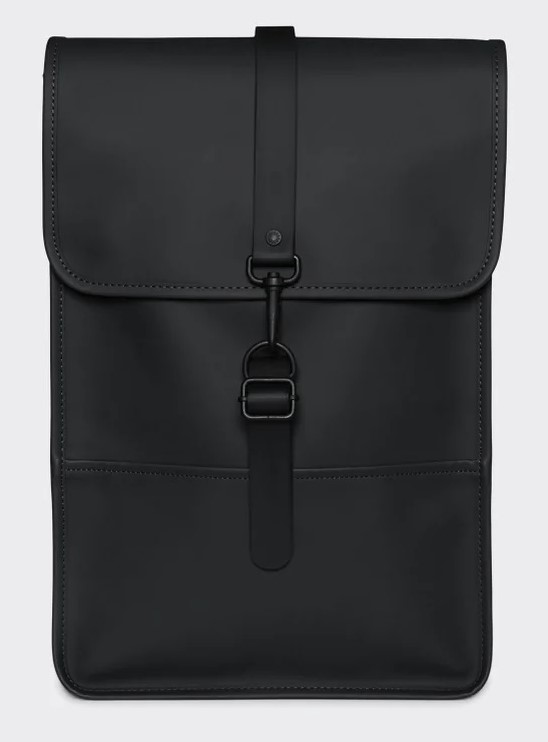 An Audible Membership
A membership to Audible is a great gift for anyone who loves to read or maybe just has a long commute. They can fly through new books as they make their way into the office and catch up on all their favorites or maybe learn a new thing or two!

A Leather Padfolio
A leather padfolio is a great gift for employees who are on the go and in and out of meetings. Help them keep organized and put together for every meeting this week with this Nero Manetti leather padfolio.
A Noms Box of Treats
A customized box filled with delicious cookies or candy is a favorite for everyone! Personalized a wooden crate or full-color sleeve with a congrats, thank you, or a custom design to make it perfect for them! From start to finish, the experience can be tailored to each recipient in seconds.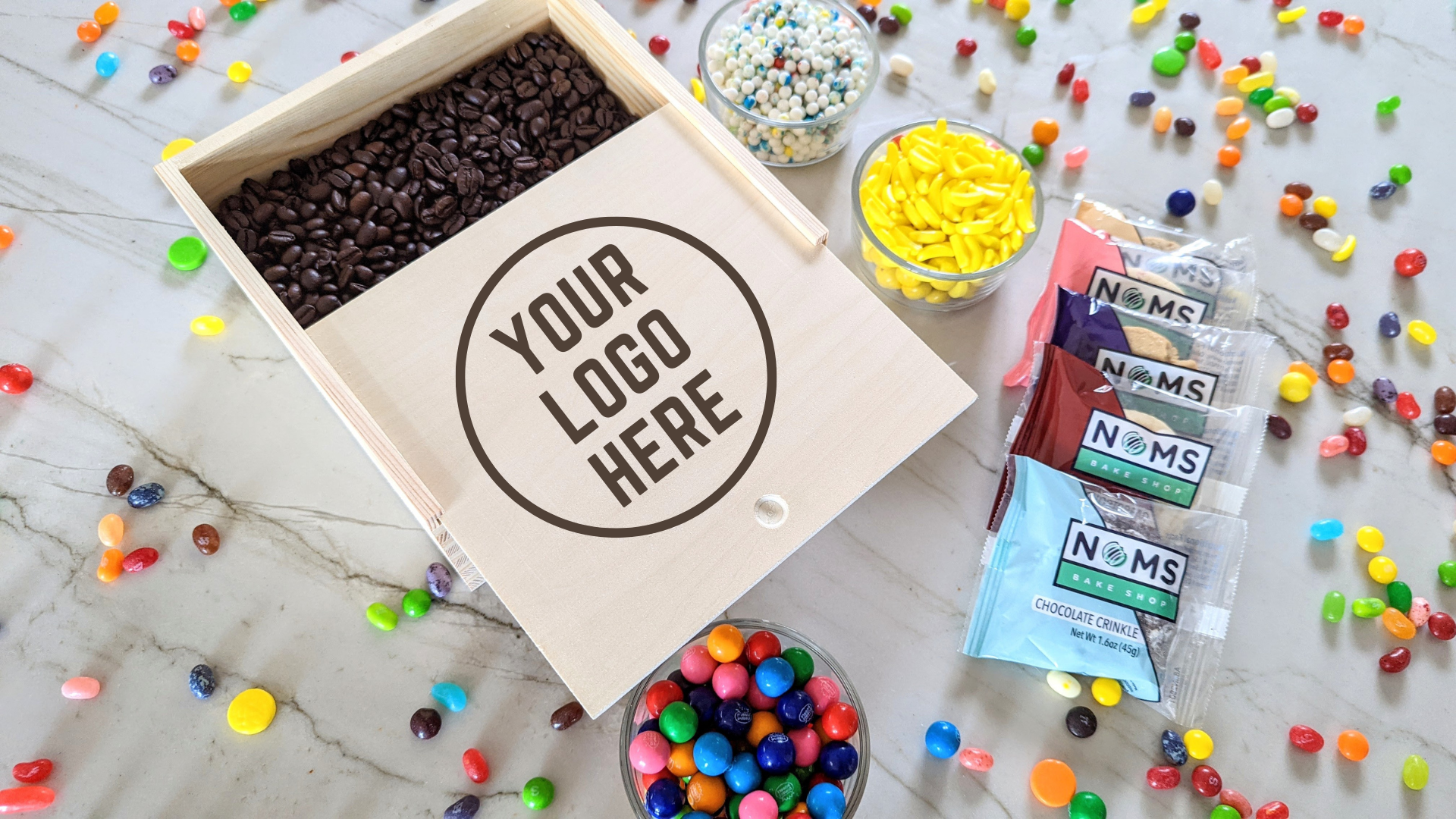 A Noms Box of Caffeine
If they are always rushing to the coffee maker or making another cup of tea, send them a personalized box filled with the best coffee or tea. You can customize their own box and have it delivered straight to their desk or inbox! Perk up their morning or save them from the afternoon slump with a custom box!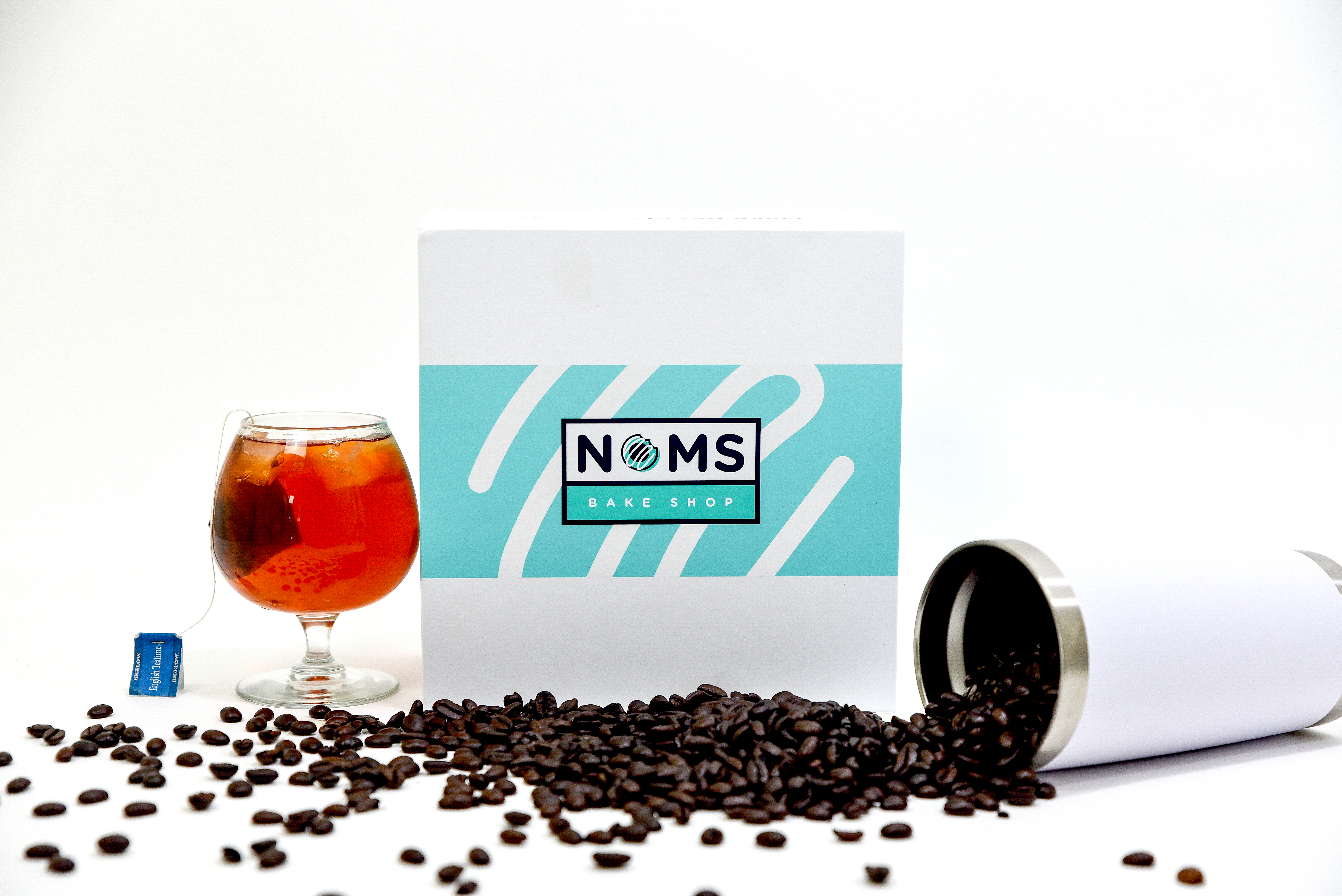 What Makes Noms Gifts So Different?
There are a lot of options when it comes to employee gifts. From gift cards to experiences, to bulk orders of the same thing - there are always more gifts to choose from. But what makes Noms gifts different is that we offer unique and customizable gift boxes that are curated specifically for each of your employees. We help you take into account their job, hobbies, or favorite things to create a gift they love.
We do the work to create thoughtful and high-quality for your team without the time or headache of finding individual gifts for each team member.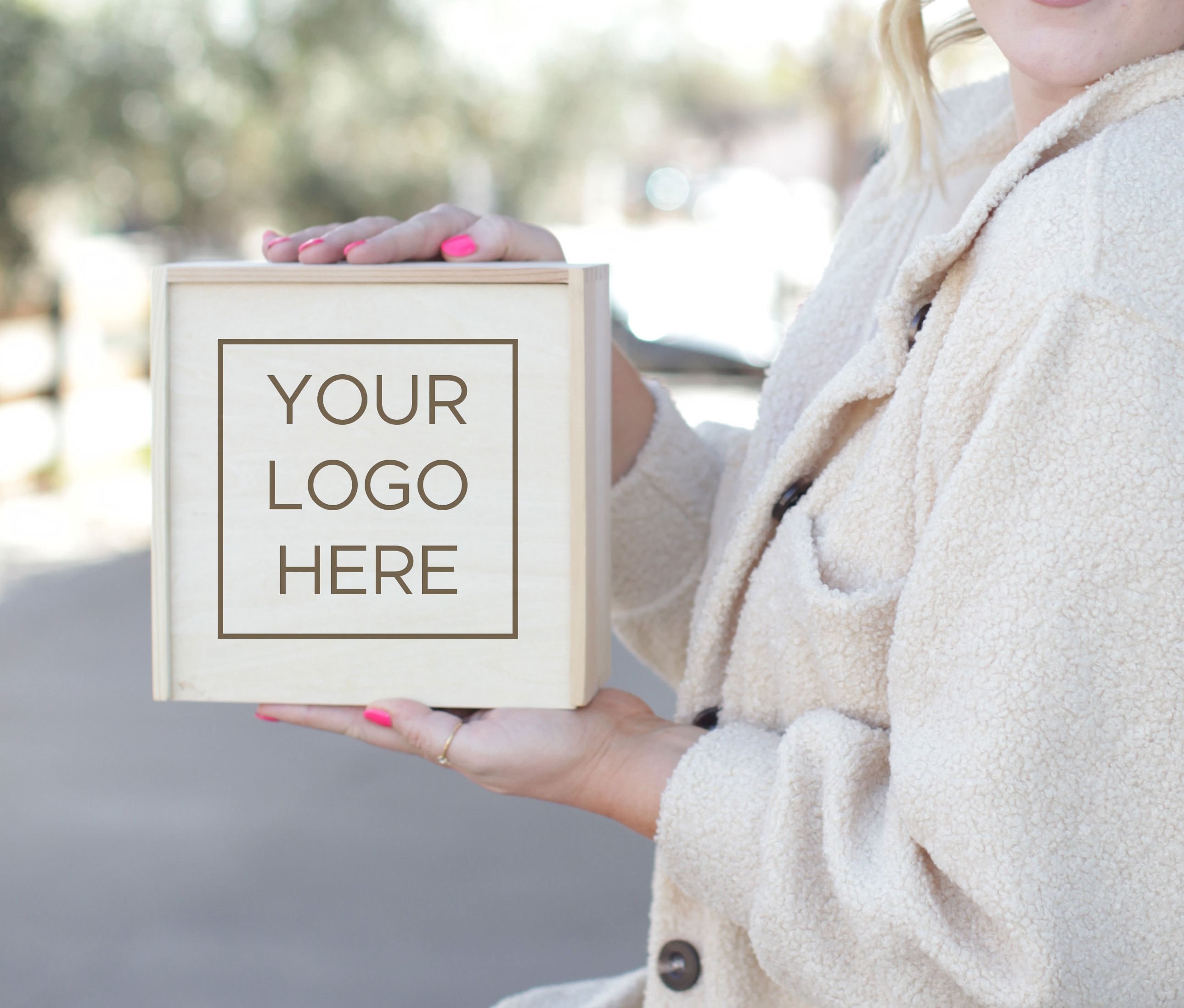 Our customizations include your choice of treat assortment, wooden crates with custom designs etched, full-color printed sleeves with custom designs, personalized notes inside each box and QR codes added to each box that will lead your recipient to any landing page you choose. We can also create one for you!
With endless options to customize each box - you won't have to find a new gift for every employee or occasion. Just customize a new box (with a new treat choice inside) and never waste time searching for new gifts again!
Sending Gifts to Employees
After you choose your gifts, you'll want to decide how you are getting the gift into the hands of all your employees. Depending on the size of your company, this could be as easy as walking down the hall to hand them a gift or as hard as finding when they will be in the office or even where their office is! With remote workers, employees in and out of meetings, or even employees on vacation - it can be impossible to keep up on where everyone will be and when.
With so many gifting days and a long list of employees, you will want to choose how you are sending these gifts to your employees ahead of time to avoid any issues.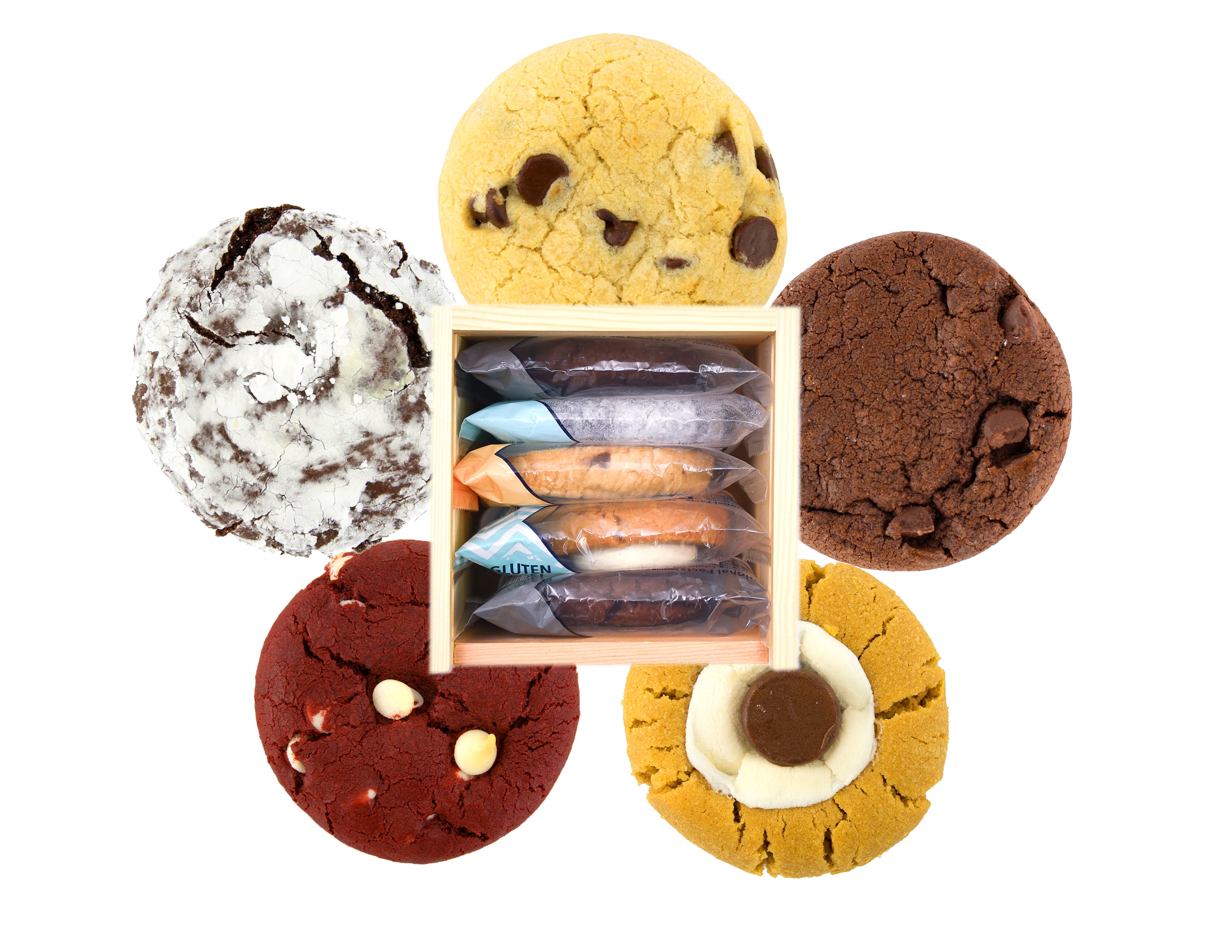 Send By Email
With Noms gifts, you can choose to send your gifts by email. Create your custom box, input their email and their gift arrives in their inbox. From there, they can choose when and where to get their gift.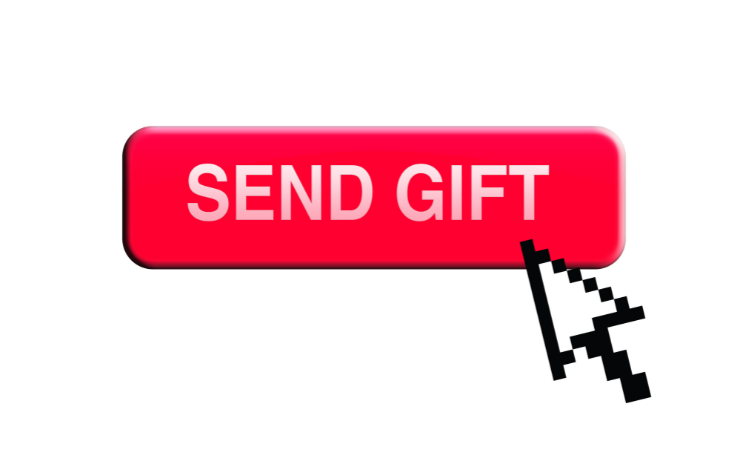 This saves you the hassle of finding addresses or even when the employee will be in the office. This is a great option for companies with employees across different locations or a large number of employees.
Our gifting process is easy and hassle-free - just create your custom box, input their email address and get their employee appreciation gifts in seconds.
Automated Gifting
Along with a send-by-email option, Noms works with companies to set up automated gifting. Automated gifting has numerous benefits to companies looking to set up employee gifting programs. It doesn't matter if you have 10 employees or 1000, automated gifting can assure that you never miss a birthday, anniversary, holiday, or any other day you need recurring gifts.
With automated gifting, you can also take into account different budget amounts for different employees. For example, you may want to give gifts to specific teams during appreciation weeks like HR appreciation week, customer service appreciation week, or secretaries day. With automated gifting, you don't have to spend time each month planning every single gifting event. Work with our team to plan your gifts months in advance while still sending high-quality, thoughtful gifts.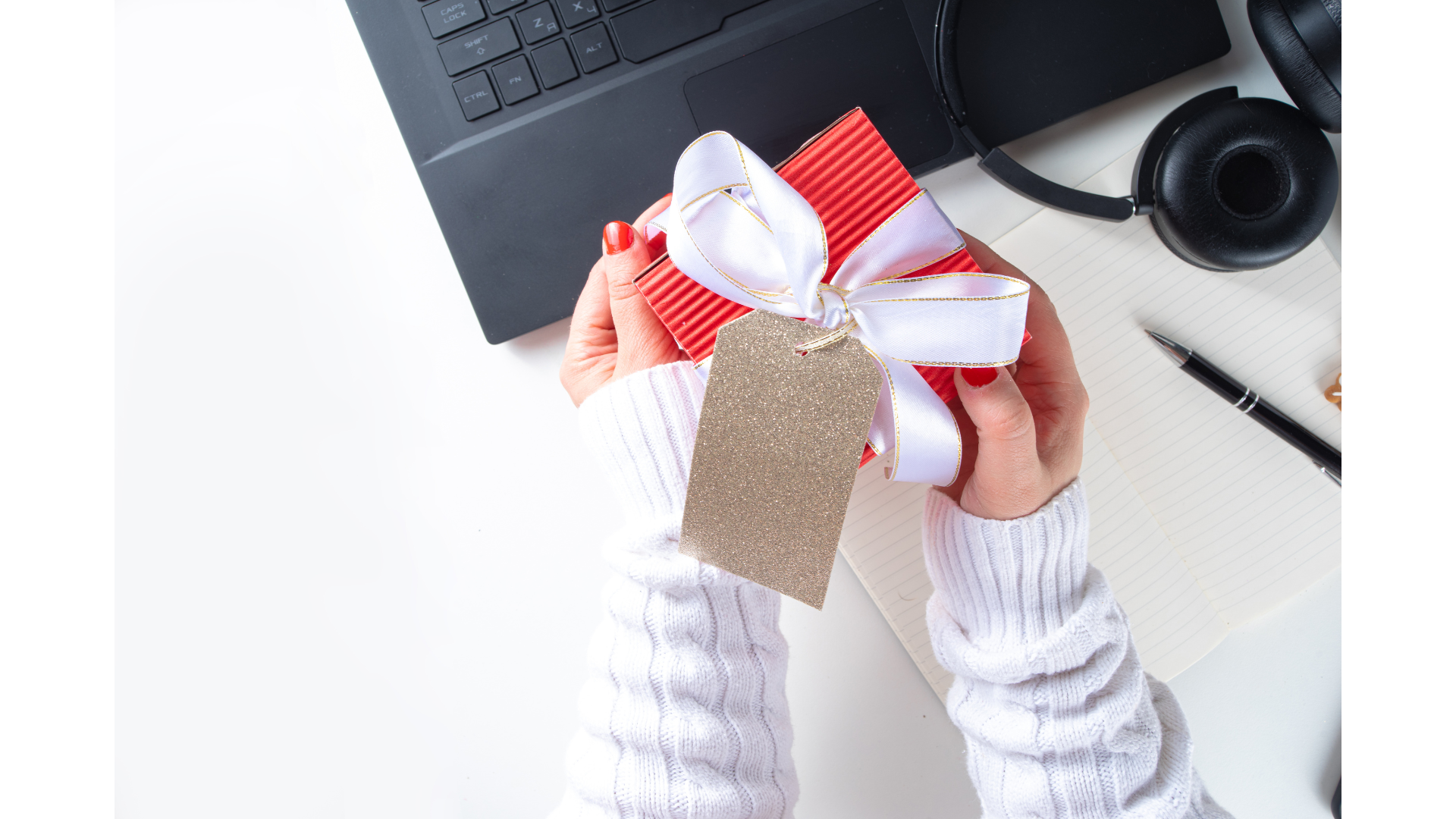 Q&A
How can you assure that they will like and use the gifts?
If you are unsure of what the employee would like, ask them! Get to know them better as an individual and use that knowledge to choose a gift they will appreciate. In Snappy's 2019 Employee Happiness Survey, nearly 70% of employees stated they would prefer to have input on the gift they received.
How often should you give gifts?
It is thoughtful to give gifts on special occasions, like holidays or work anniversaries. However, employees will appreciate any time their employer shows that they are appreciated. In the end, the company will need to decide when to give gifts based on what days are most important to them and what fits within their budget.
Do you need a corporate gifting policy?
Yes! Many employers have written gifting policies to make sure that all employees are treated fairly and equally. It will be important to have one in place within your company as you begin giving employees gifts.
How do I draft a corporate gifting policy?
To create a corporate gifting policy you can either start from scratch or you can employ a consultant to draft the policy for you. If you plan to draft one within the company you can start by asking the company's employees for comments and suggestions along with looking at the many examples that are available. With so many already created, great examples can be found for you to model yours after.
Should you give gifts to clients?
Yes, corporate gifting is great for clients! You can learn more about the benefits of corporate gifting for employees at our blog The Benefits of Corporate Gifting.
Should you give gifts to managers and leaders in your company?
Yes, but it would be dependent on your company, its budget, and its preferences. The only rule to this is that ''gifts should only be given down the supervisory reporting line, not upward''. This stops employees from feeling pressured to give gifts to superiors in any situation.
How do you determine whether a gift is or isn't acceptable?
Determining whether a gift is or isn't acceptable, companies should look at their gifting policies and assure that this is outlined in their corporate gifting policy.
Should gifts be given equitably?
Within lateral employees, yes, gifts should be given equitably. While gifts may differ slightly throughout different departments, the general value of the gift should be similar.
The Ultimate Back-to-School Gift
15 Best Gifts to Show Appreciation for National Intern Day