Don't Be Late! Send Your Last Minute Holiday Gifts Now!
December 22, 2022
Looking for a last-minute Christmas gift that will still arrive in time? We can help!
Sending holiday gifts last minute doesn't have to be stressful now. With so many options available with Noms, you can still make sure that your loved ones get the perfect gift in time for the holidays!
Send-By-Email Feature
With Noms, sending your last-minute holiday gifts is a breeze! Our send-by-email feature makes it easy to quickly create and deliver custom gifts in minutes. From laser-engraved keepsake crates to full-color printed sleeves, your custom gifts can stand out and still make it in time for the holidays!
With custom gifts, you can guarantee that everyone on your list will feel special this holiday season with thoughtful and meaningful gifts that show just how much you appreciate them. Our send-by-email option lets you create custom gifts that deliver in minutes. Just choose their gift, personalize it, and enter their email address. Their gift will arrive in minutes and they get to choose when it gets delivered! Even last-minute gifts won't feel, or look, last-minute!
Sending with Send-By-Email
Last-minute customized gifts are easier than ever! Start by choosing one of our festive holiday assortments. We have so many delicious options to choose from with coffee, tea, cookies, Luxe cookies, and holiday candy options! After that, personalize your gift with fun designs, logos, QR codes, or personalized notes for your recipient. After that, select your delivery method and your gift will be in their inbox in minutes!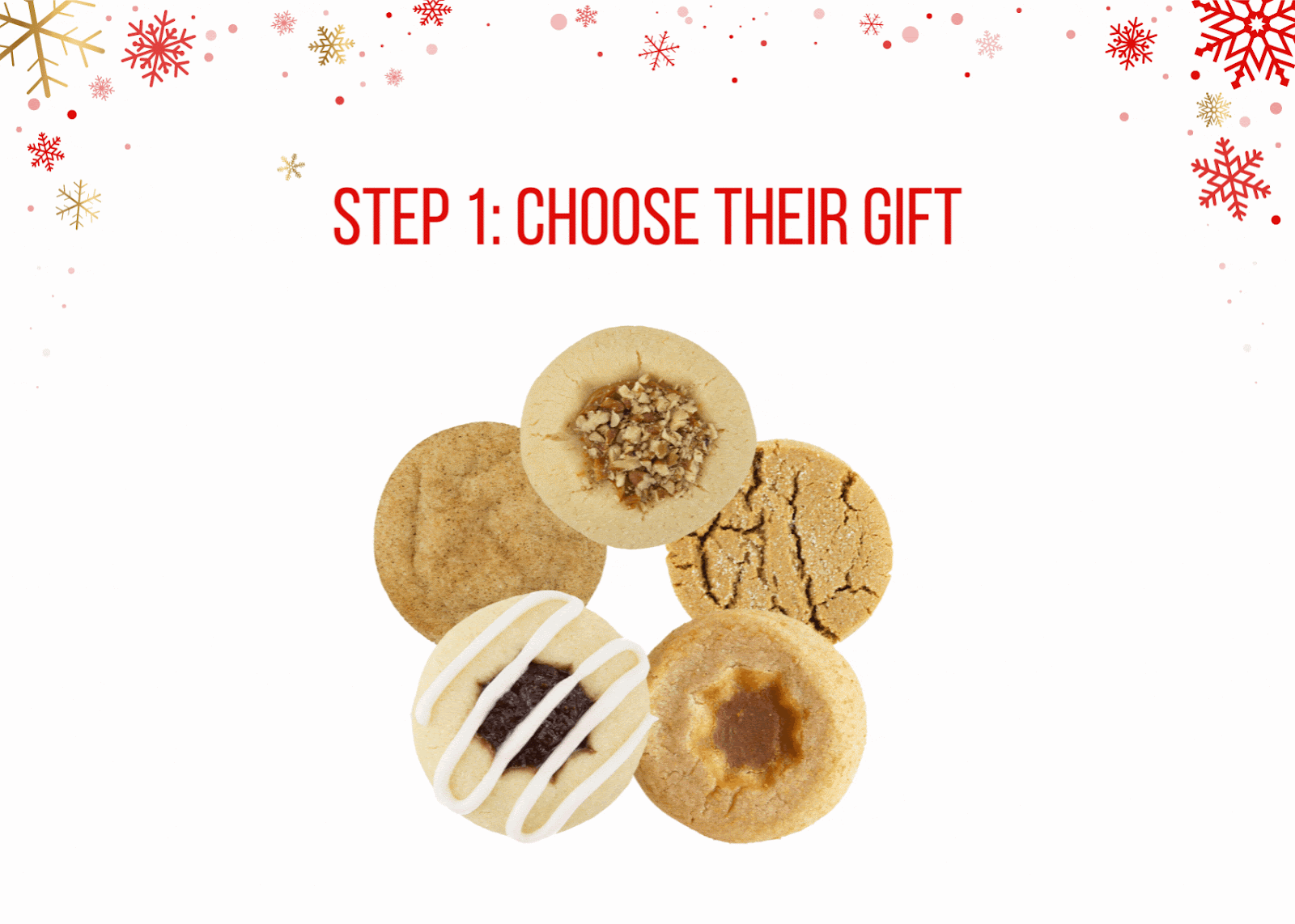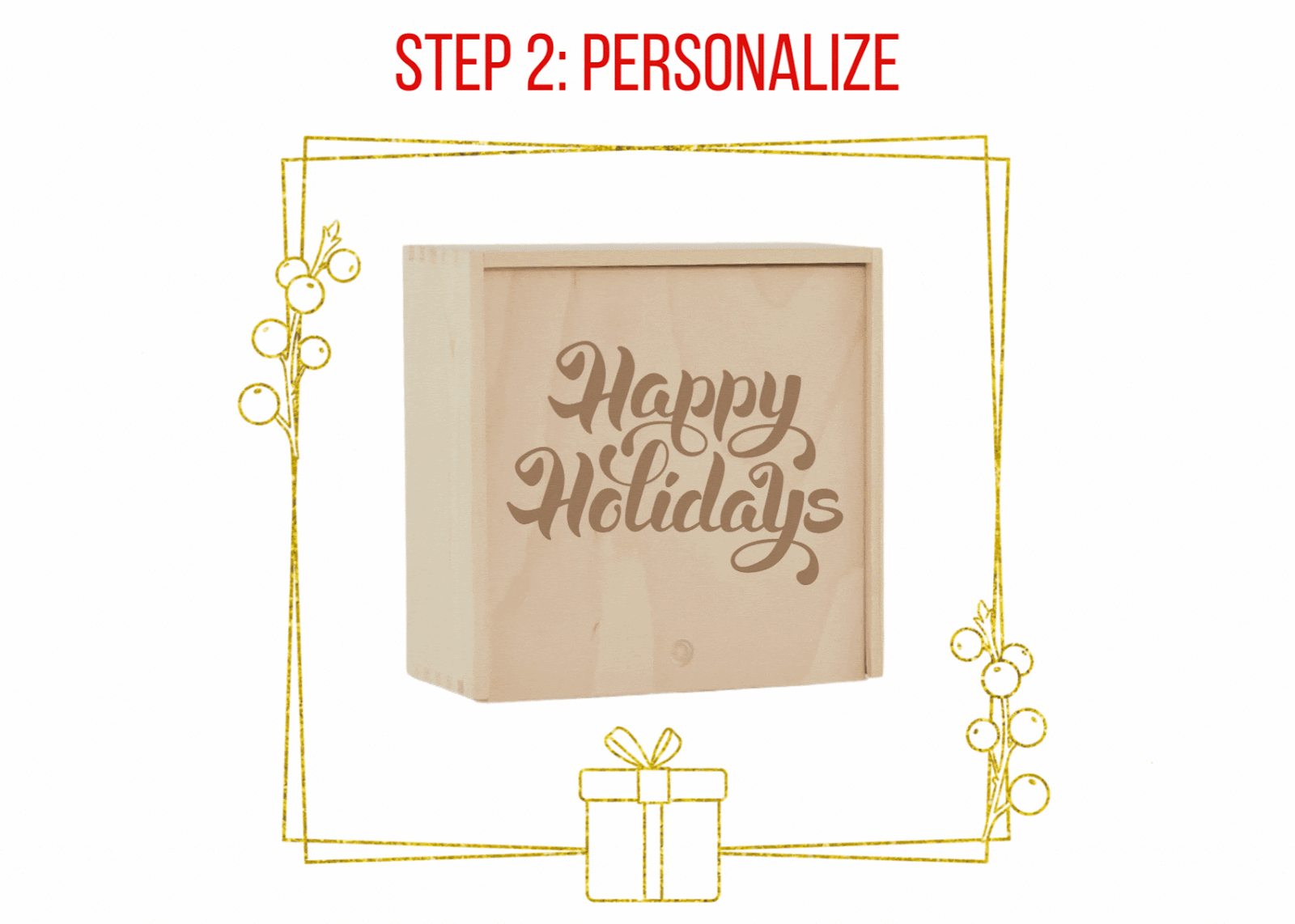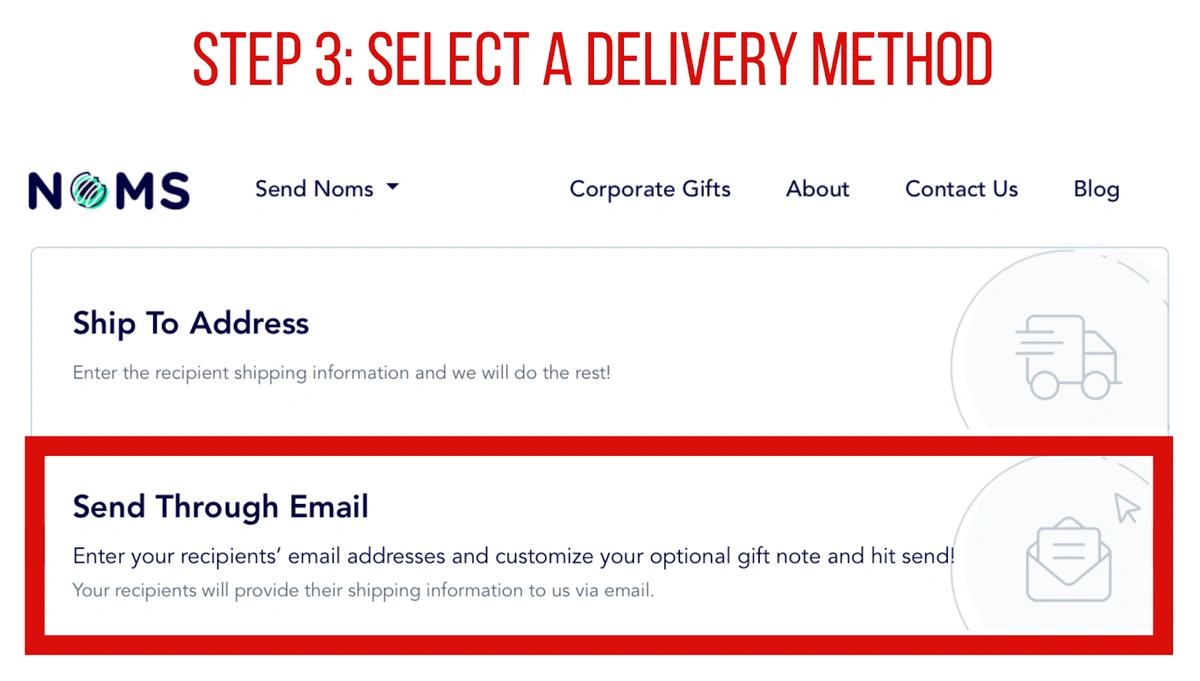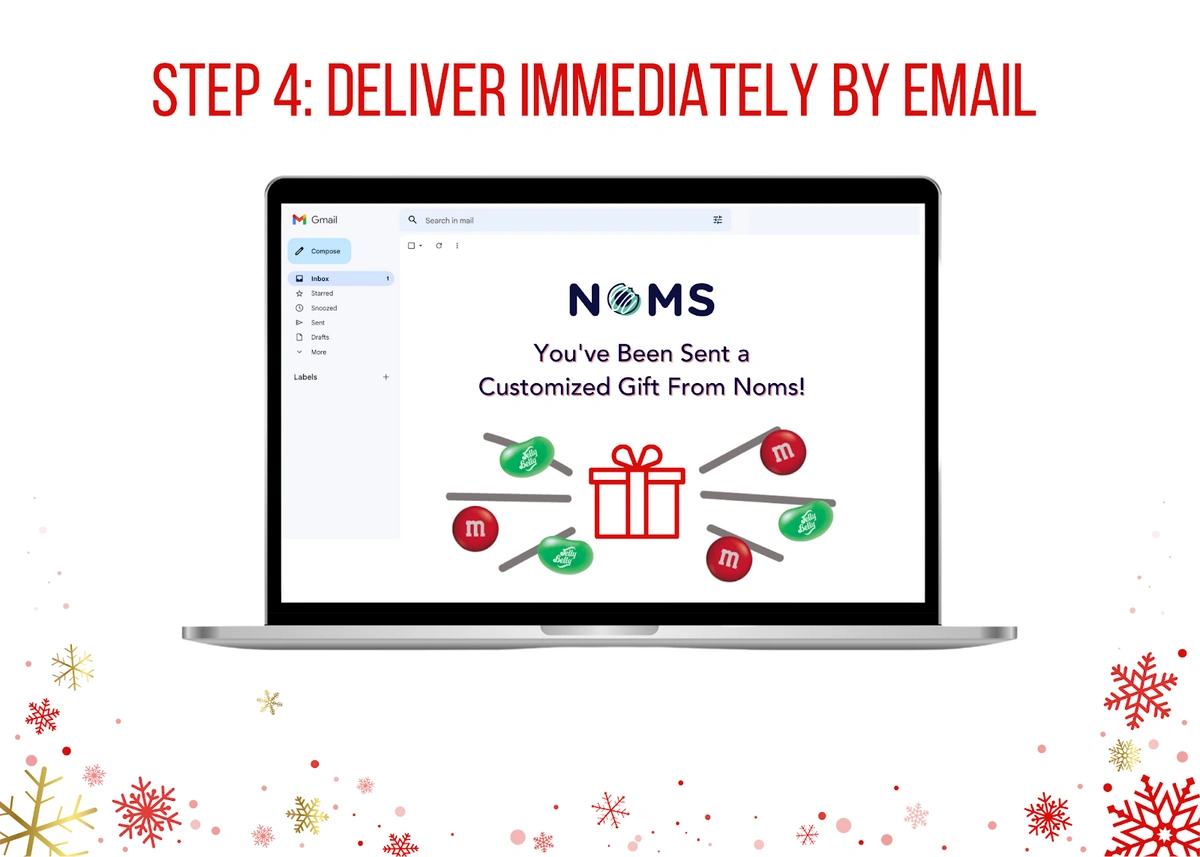 Customizations
The best part about our send-by-email option is that your gifts can still arrive fully customized! You choose their assortment, add a design onto their box along with the option to add a personalized note and their gift will still arrive in minutes. It's the fastest option for all your custom gifts. With these thoughtful and personalized gifts, no one will know you sent them last minute!
Custom Box Designs
Make your holiday gifts more magical with custom boxes that will have everyone smiling from ear to ear! Transform wooden crate gift boxes into unforgettable keepsakes by laser engraving festive designs, logos, or even their names. It's time to make them feel extra special this holiday season!
Personalized Notes
Let them know how much you appreciate them by adding a personalized note inside each box! Whether it's a thank you for their hard work or some words of encouragement for the new year - make sure to let them know how much you appreciate them!
QR Codes
Sending out a bulk order for your clients or employees? Make each gift even more personalized with a QR code that brings them to a custom landing page! Add information, a thank you letter, or even a video. No matter what you choose on the landing page, they will love the extra thought that you put into their gits. Plus, we can help create the landing page for you!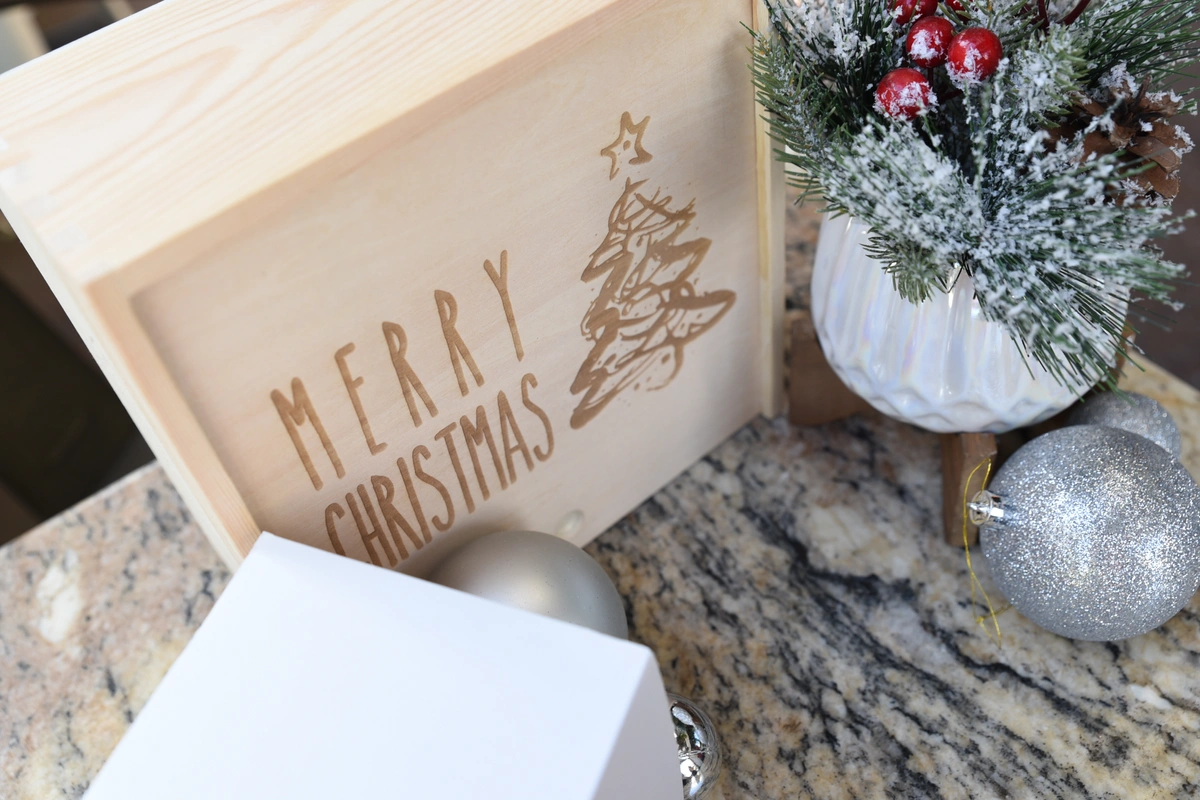 No matter what assortment, design, or customizations you choose, your last-minute gifts are sure to stand out and get there in time with Noms!
Happy Holidays From Noms!
Spread Cheer With Holiday Gifts For Employees