The Ultimate Back-to-School Gift
August 15, 2022
It's that time of year again...time to start ordering your back-to-school gifts! Whether you're looking for something special for your child's teacher or a little something to help your own kids get excited about going back to school, we've got you covered.
Our back-to-school gifts have something for everyone, and we offer personalization options to make each gift special.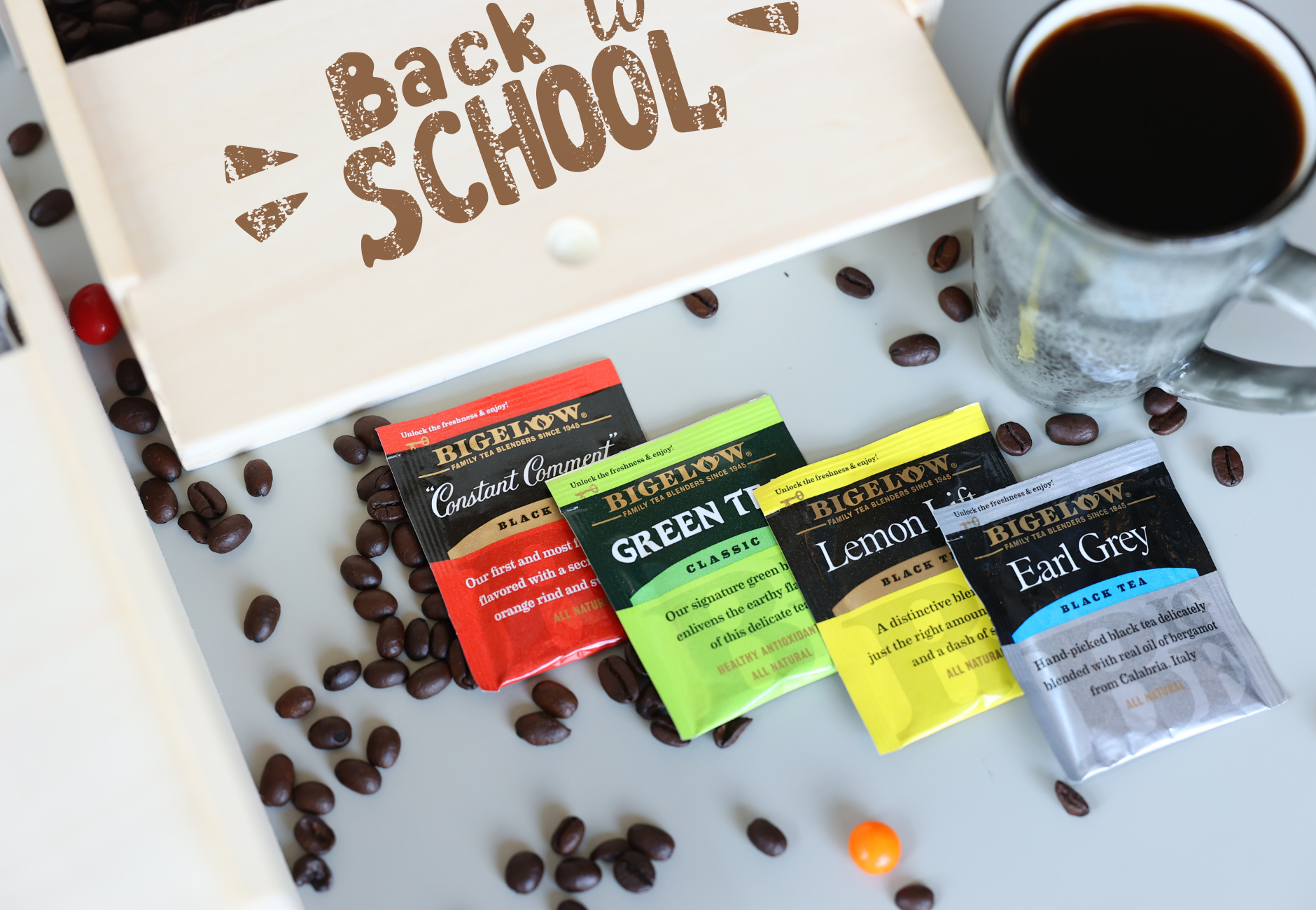 Welcome Back Gifts for Teachers
Teachers work all summer to get ready for the new school year! Back to school isn't always easy when you are working to keep a class of 30 kids quiet and ready to learn. Tell them thank you for the hard work they have already done and the upcoming work they are about to do with a back-to-school gift. Send them a customized box of their favorite treats as a thank you for their hard work - and maybe a bit of an apology for handling a room full of kids!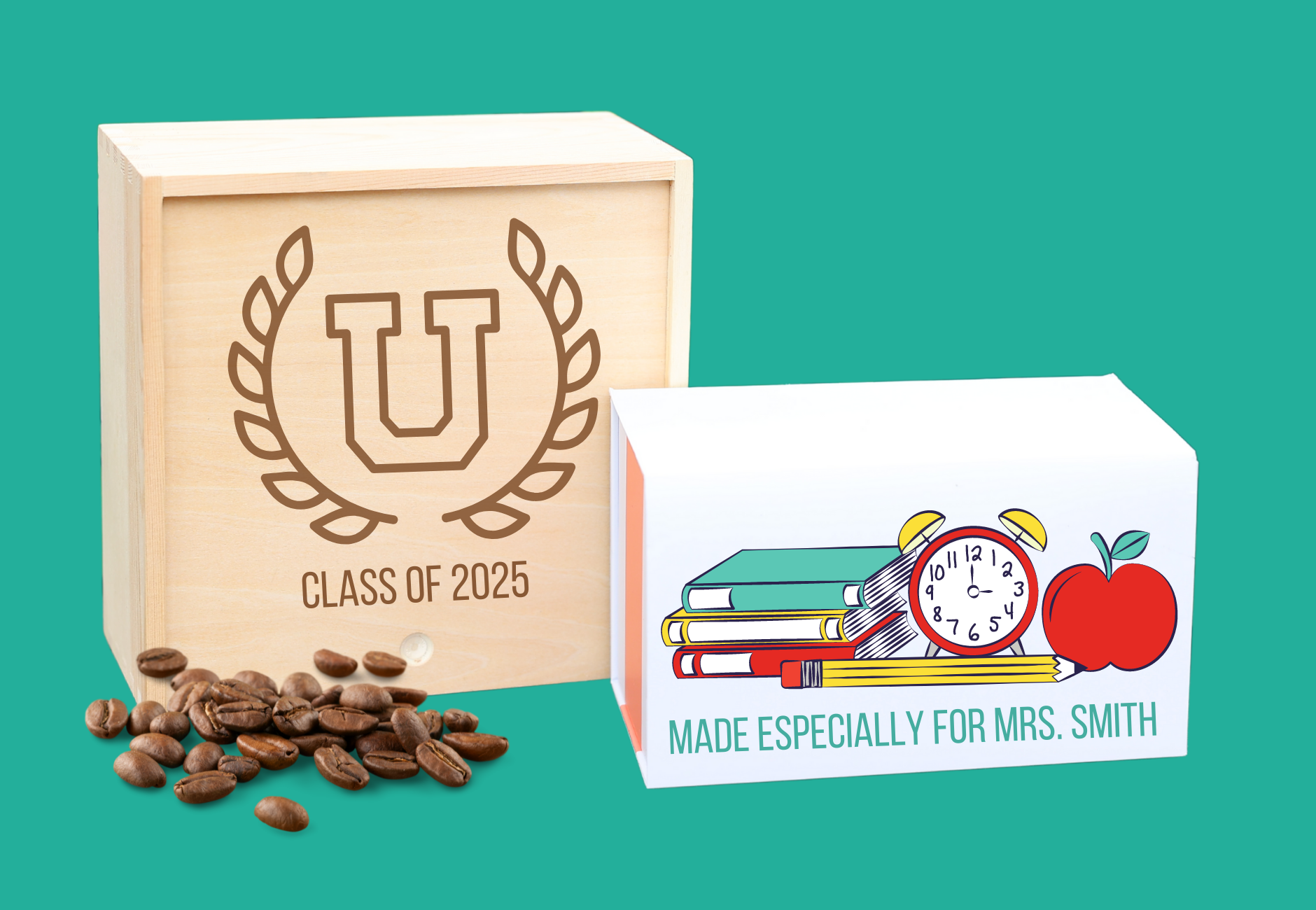 Back to School Gifts for College Students
Whether it's their first year or their last, going back to school after a long summer can make anyone nervous and excited! For the incoming freshman, a dorm care package that will help them start off their first year of college right is always appreciated.
Help them kick off the year with a box of treats decorated with their college's colors and mascot to make it more special. A great treat and a keepsake box to let them know you are thinking of them as they move forward in life.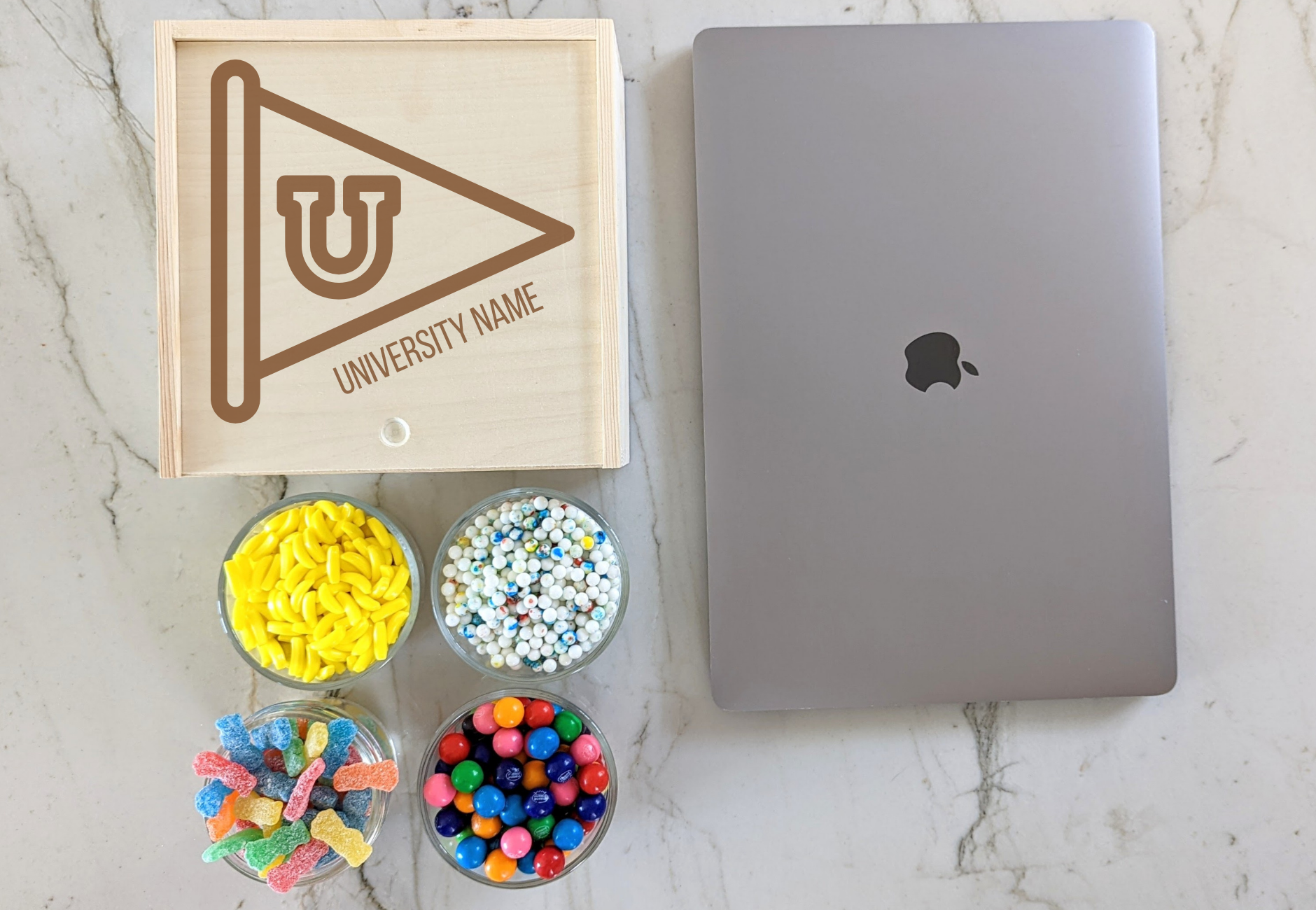 Back to School Gifts for Kids
Back to school is both an exciting and nerve-wracking time for many kids. What better way to show your child how much you care than by treating their entire class?
New teachers and new schools can make those first days harder than the rest. Help them get excited and make new friends with a box of treats to share! Customize a box with their school colors and a back-to-school design to make their first days unforgettable.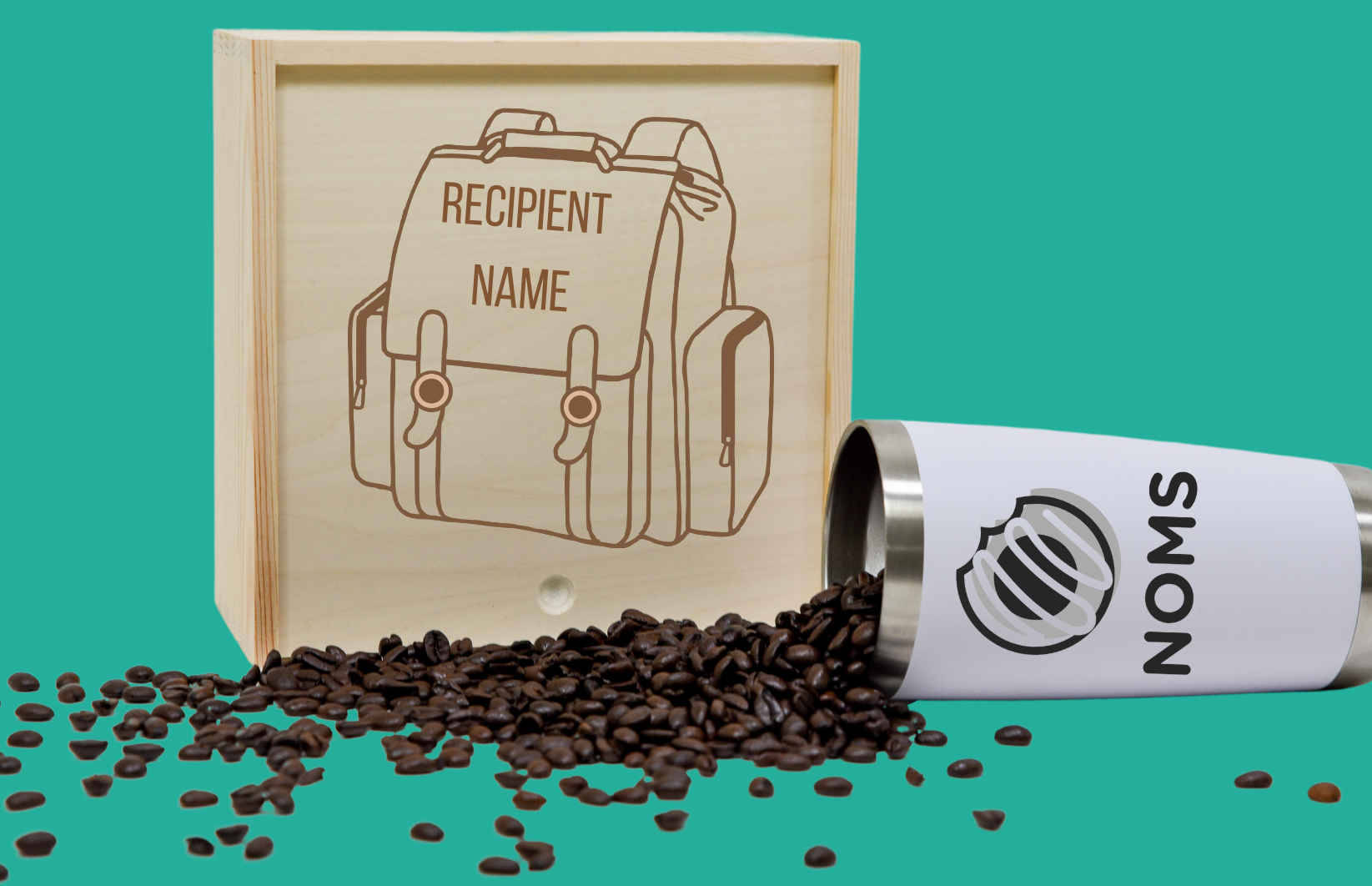 Treats
With Noms, you always have a variety of treats to choose from while creating the perfect Back-to-School gift. With cookies, candy, coffee, or tea - there is something for everyone!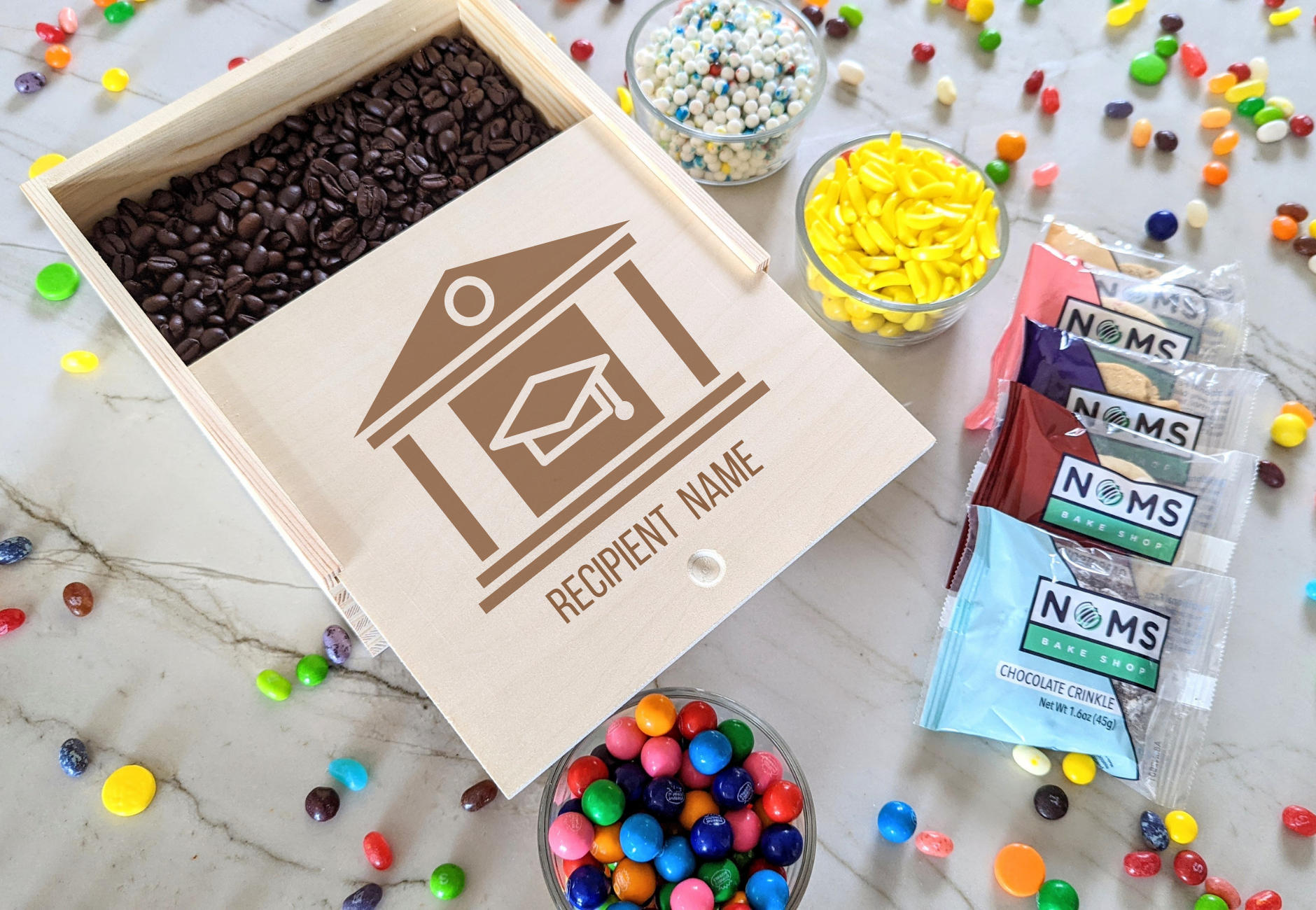 Cookies - Filled with exciting flavors like Berry Shortbread, Brown Sugar Banana or Peanut Butter S'mores, the Kitchen Sink assortment is a great option for those who like to try new, delicious, things!
Candy - Are they more of a candy person? Send them a box filled with our Back-to-School favorite - The Schoolyard!
Coffee - Help their teachers get through those long days teaching or your college student pulls an all-nighter to study with a box filled with 100% Arabica beans Lavazza coffee.
Boxes
Customized gifts make the perfect gift for every teacher on your list. Add a special design, customize it with their name and you have a welcome back gift that everyone will love. With our back-to-school designs, you can create a personalized gift for teachers, students, or college students in your life.
For teachers, let them know you care about the hard work and dedication they have to the job.
For students, send them with a box covered in a fun back-to-school design or just add their favorite animal or sport to cheer them up. Let them share with the whole class to bring a smile to every child's face.
For your college students, send them off with a design including their college mascot or a fun design for their major!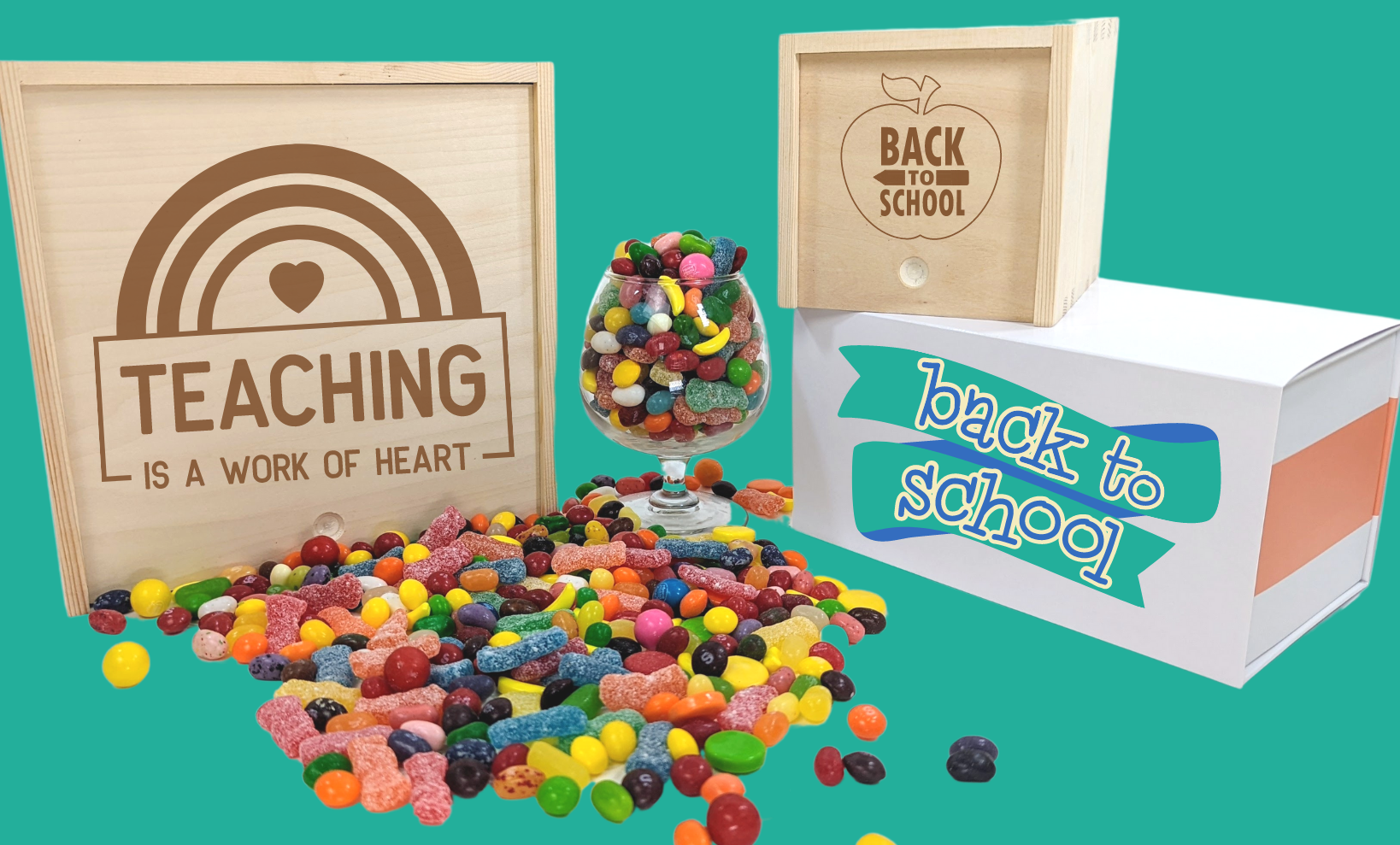 Personalized Notes
A custom gift isn't complete until you add a personalized note to let them know you are thinking of them. Add in a message to help them get through the first day, cheer up after a bad day, or congratulate them on another year of teaching! No matter what the note is for, just let them know you are thinking of them and hope their school year is the best yet.

Sending Options
Send your back-to-school gifts right away or hand it right to them! With our send by email option, you can choose to have their gift sent right to their email so if they are on the go or changing classrooms, they can choose where and when their gift arrives so they never miss it.
You can also choose to send it directly to them or give it to them yourself!
No matter what you choose, you can be assured that they will love your gift either way!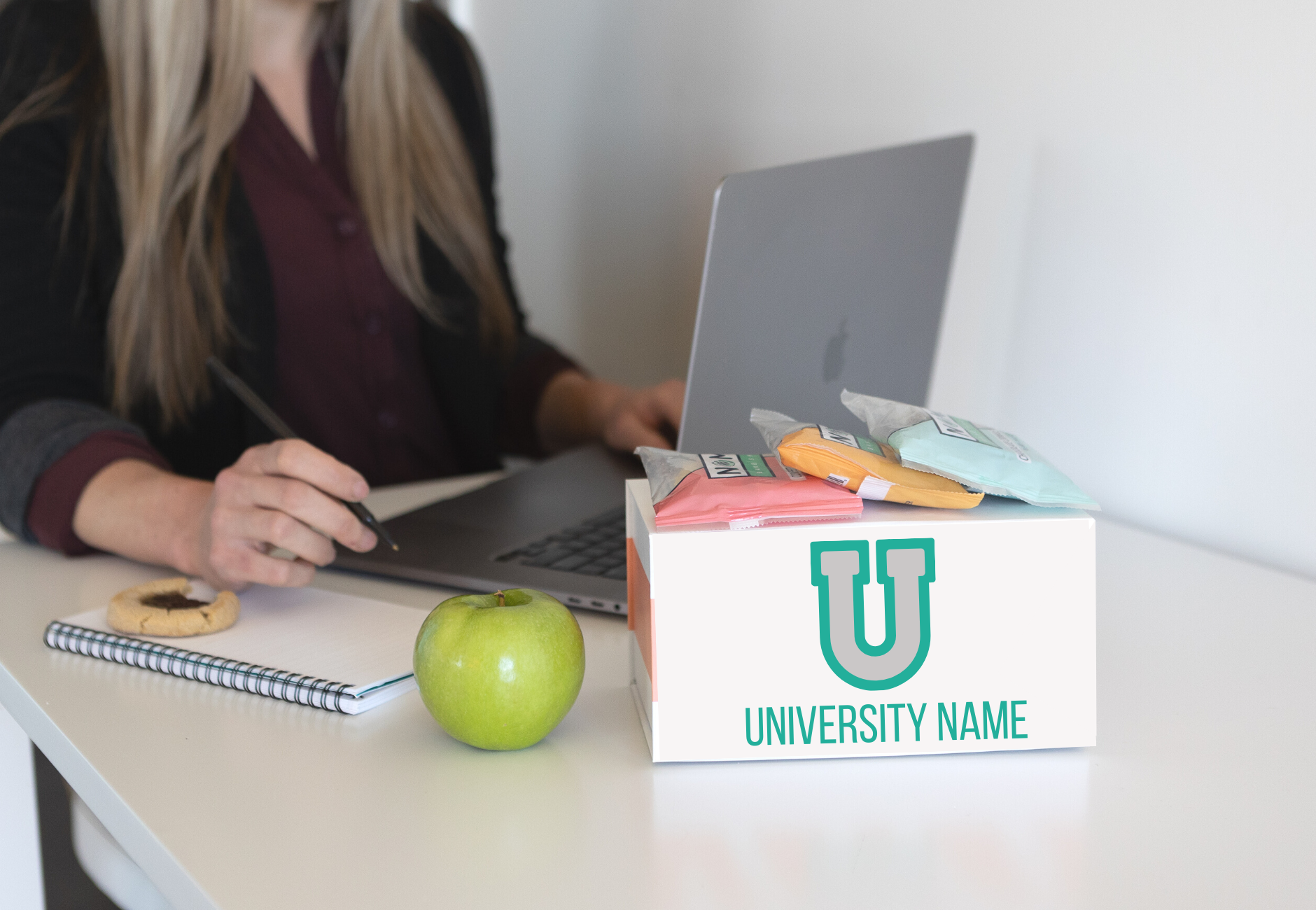 5 Ways to Fight the Summer Sales Slump
The A - Z Of Corporate Gifts For Employees