10 Ways to Celebrate Halloween in the Office
October 27, 2022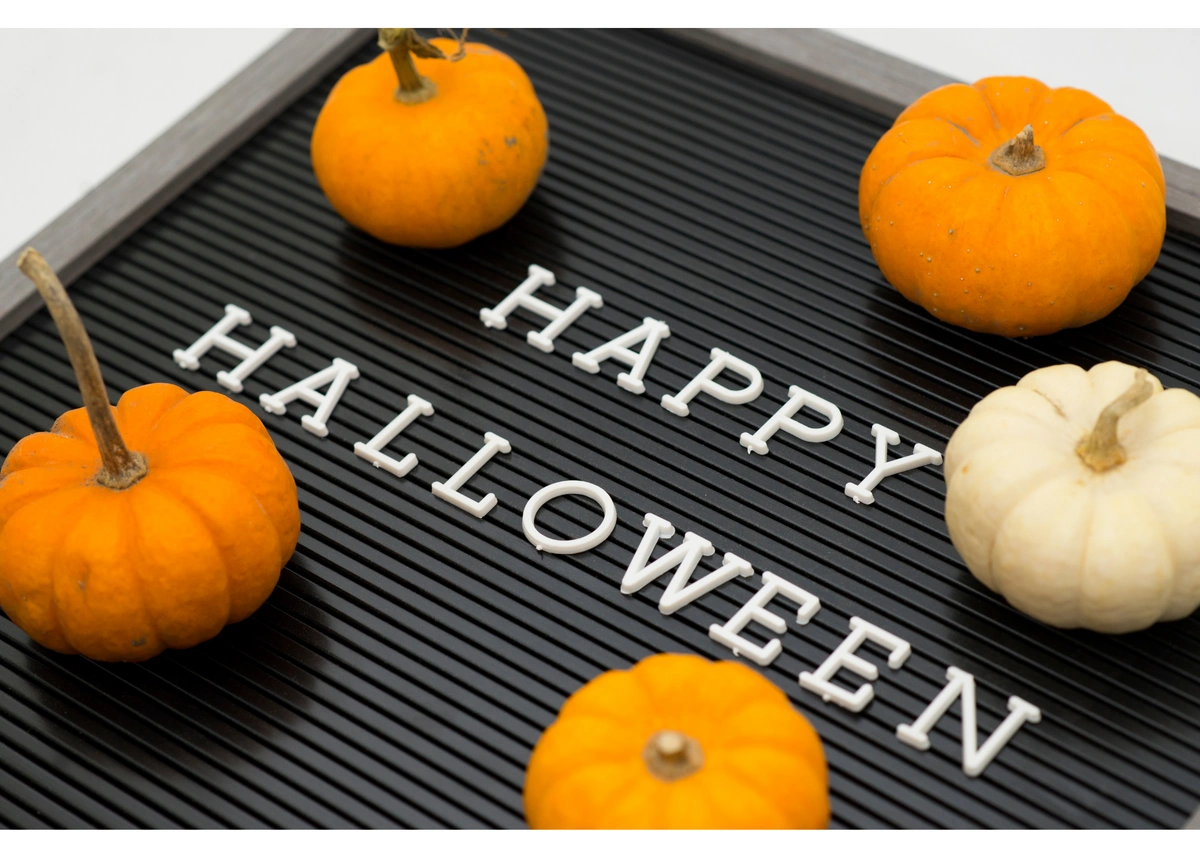 Are you looking for some fun, creative ideas to celebrate Halloween in the office? If so, you have come to the right place! We have 10 different ways that you can get into the spooky spirit of Halloween and have a hauntingly good time with your coworkers. From costume contests to pumpkin carving contests, we have got you covered!
Ideas for Halloween in the Office
1. Have a costume contest
This is always a popular one and a great way to get everyone involved. Encourage people to get creative with their costumes and have spooky prizes that contestants can win!
2. Have a pumpkin carving contest
This is another great way to get everyone involved and in the Halloween spirit. Bring in pumpkins and all the tools to carve and let your employees get creative. Bring all the best prizes and have your team work on their designs. Want to take it a step further? Pick out a special pumpkin and have your team guess the weight of a pumpkin contest. Winner can get a custom box of Halloween candy!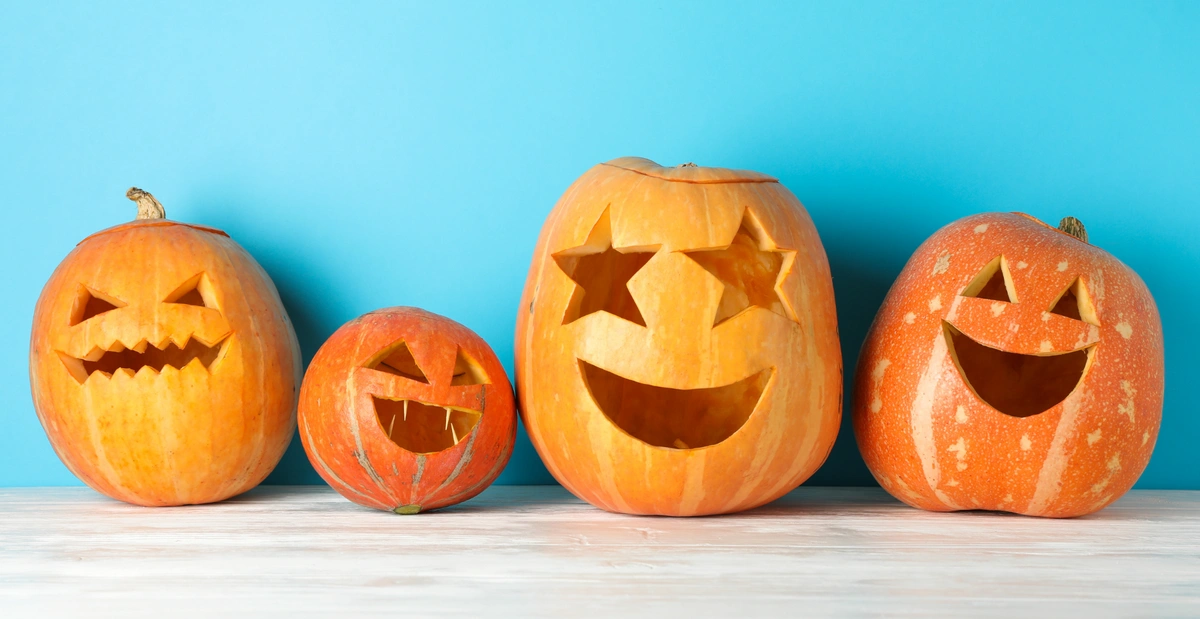 3. Decorate your office
This is a great way to get everyone into the Halloween spirit. Encourage people to decorate their desks, cubicles, or offices. Let your team vote on the best decorations and give the winner a prize for their hauntingly good work!
4. Bring in all of the Halloween-themed treats!
Halloween is all about the treats! This year, treat your team to a delicious table of all of their favorite treats. Whether you need spooky candy or hauntingly delicious cookies to put out for your team, we have you covered!
5. Halloween Themed Classic Competitions
Need to make the Halloween office party a little more fun? Bring in some classic Halloween themed games! Bobbing for apples, corn hole, pumpkin bowling, Halloween bingo, and guess the number of chocolate skulls in a jar! There are plenty of classic games with a spooky twist that your team will love.
6. Halloween Party
Looking for a more eventful Halloween office party? Break out the spooky decorations, bring in lunch, and order all the best treats. Everyone will love having time to talk and partake in a few spooky contests.
7. Trick or Treat
Halloween is a time for fun, and what better way to celebrate than by indulging in some sweet treats? Trick or treating may be traditionally for kids, but that doesn't mean the office can't get in on the action! Have everyone put out a bowl of your favorite candy and let everyone in the office share. It's a great way to bring people together and get into the Halloween spirit! Plus, who doesn't love candy?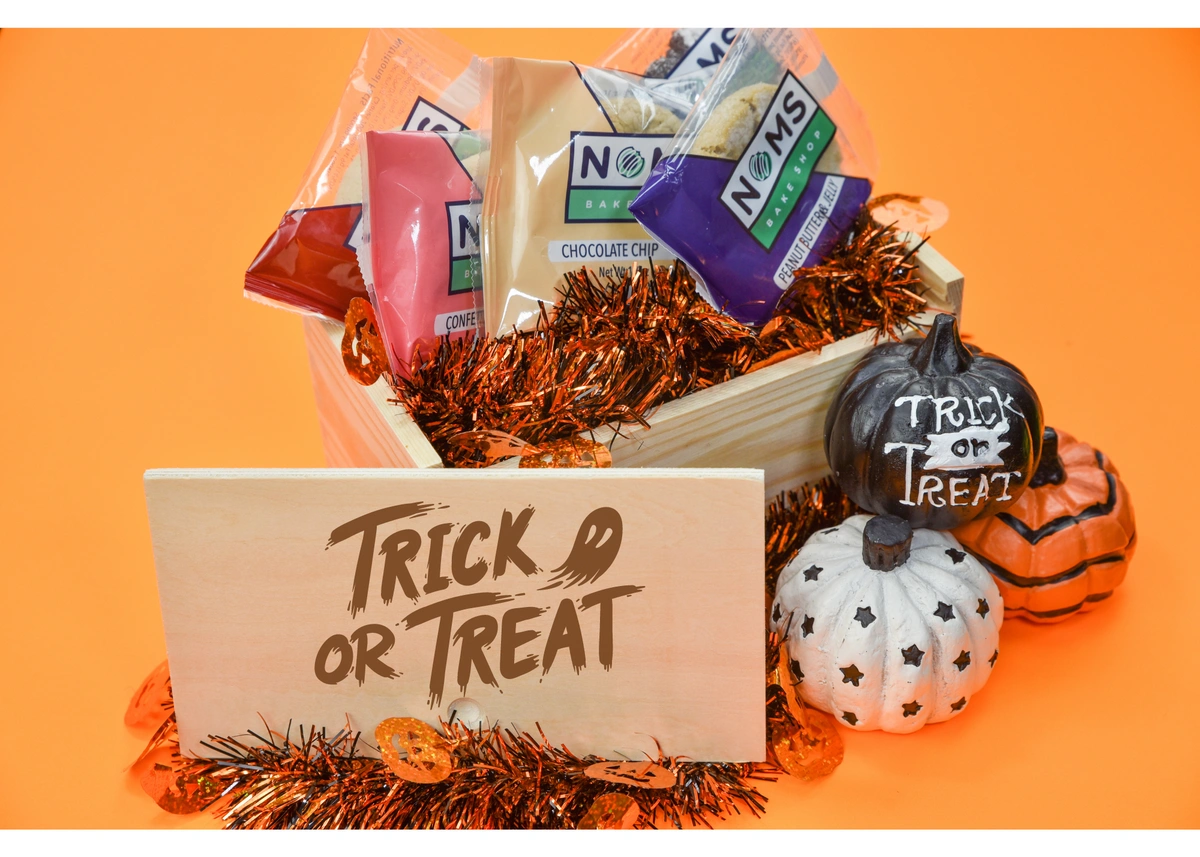 8. Murder Mystery
If you and your coworkers are looking for a fun team-building exercise, why not try your hand at solving a murder mystery? You can create your own suspenseful scenario, complete with suspects and clues and have a blast working together to solve the case. You might even discover hidden talents among your team members!
9. Clock Out Early
Let everyone head out early and start their Halloween weekend on the right foot. Go ahead and let everyone off the hook this Halloween, by letting them leave a little earlier! Give your team the gift of time and the chance to start their Halloween week early. They will love the extra time to celebrate and be ready to start the week fresh come Monday.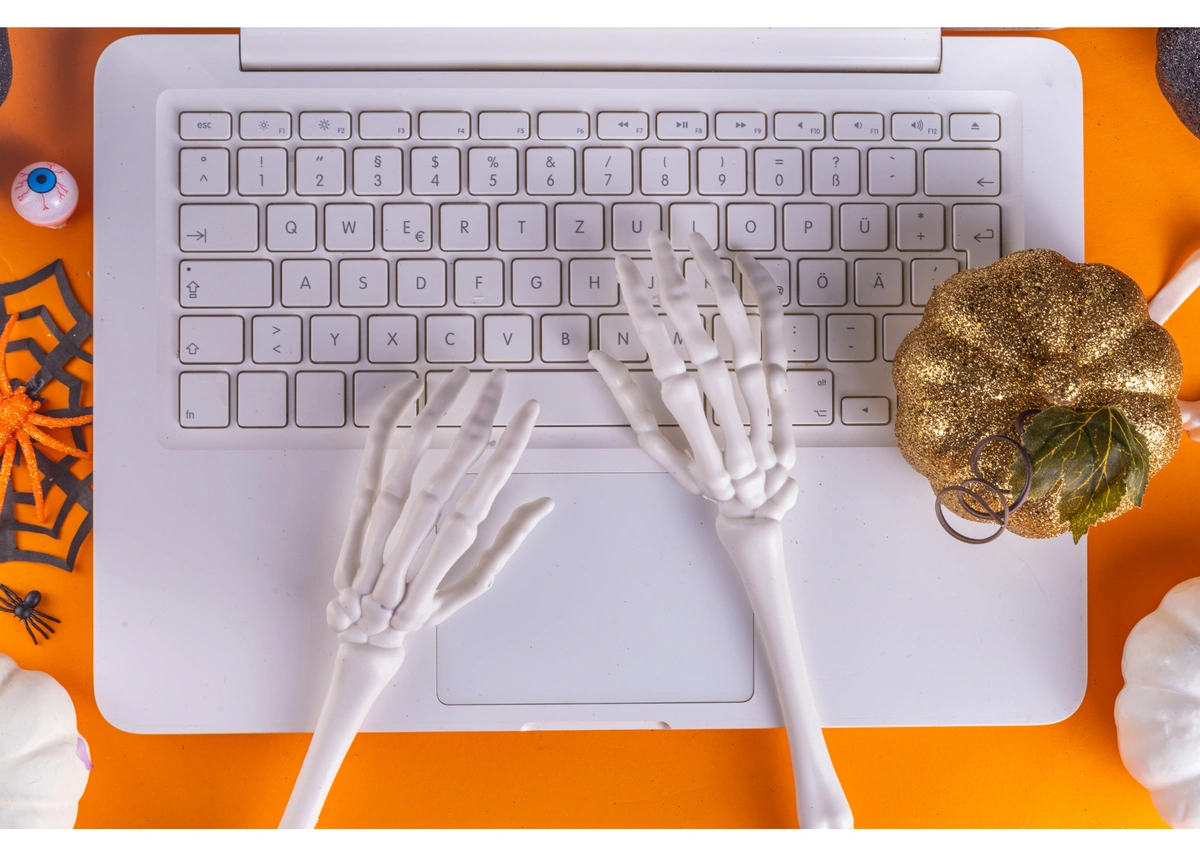 10. Fundraiser or Volunteer
Looking for a way to boost team morale and make a difference in your community? Why not get your team out of the office and involved in some charitable work? Volunteer opportunities abound, so you're sure to find something that's a good fit for your group or something extra spooky for Halloween. And there's no better way to build team spirit than by working together for a good cause. If volunteering doesn't fit into your schedule, you could always organize a fundraiser. Have a Halloween bake sale, spooky car wash, or costume walk-a-thon to raise money for your favorite charity. Not only will you be making a difference, but you'll also be strengthening bonds within your team.
Noms Halloween Treats
Looking for some spooky good treats? Grab Noms Halloween candy assortment to bring frighteningly good treats to your Halloween office party.
Our Halloween candy assortment brings you a bit of everyone's favorites including chocolate skulls, candy corn, sweet and sour gummy spiders, Haribo gummy bats, Reese's Pieces, and pressed bat candies. This assortment is festive and delicious for every Halloween celebration.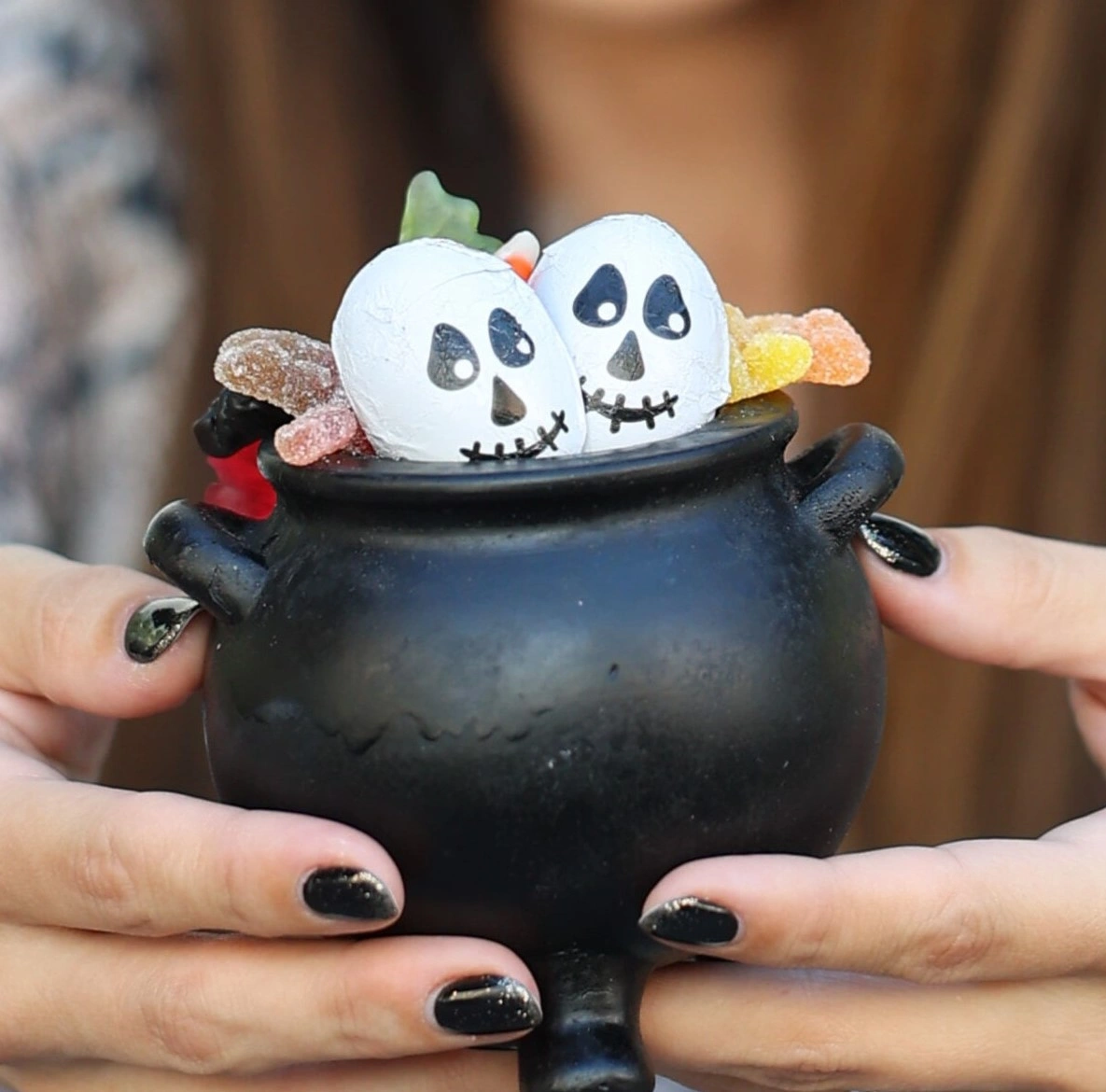 If your office prefers cookies to candy, our Chocolate Decadence cookie assortment brings all the deep, rich flavors together to make it a Halloween favorite! Flavors include chocolate Chip, Chocolate Chunk, Chocolate Crinkle, Gluten-Free Peanut Butter S'mores, and Red Velvet White Chocolate.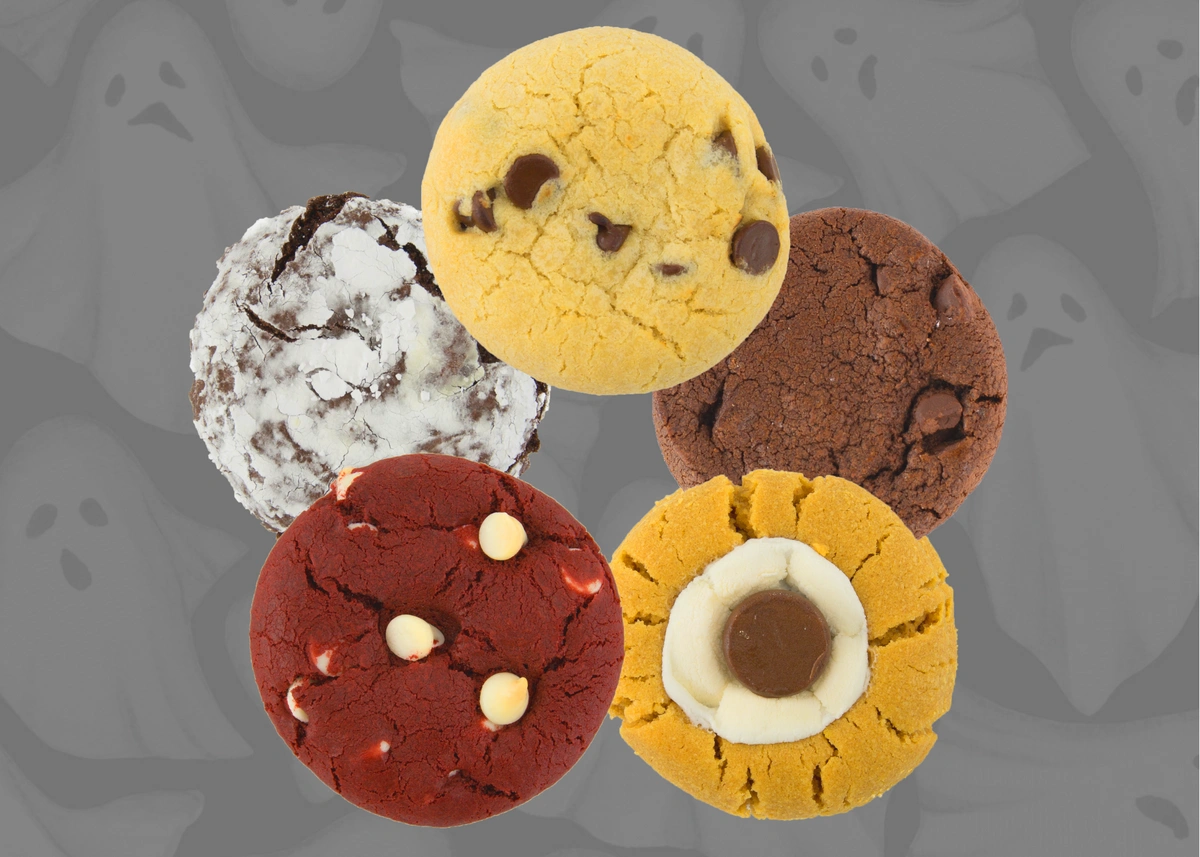 Grab all of the office favorites
here
!
Conclusion
Halloween is a great time to bring your team together and make your Halloween workplace a little more spooky. By getting festive and creative, you can use these Halloween office party ideas to create a day that everyone will love. So go ahead and put on your costume, break out the candy, and have a blast!
Get Into the Halloween Spirit With Spooky Custom Boxes!
Get Your Halloween Candy Fix with Noms!