10 Reasons to Send Gifts for Teacher Appreciation Week
April 26, 2022
Thank your favorite teacher with a special gift for Teacher Appreciation Week!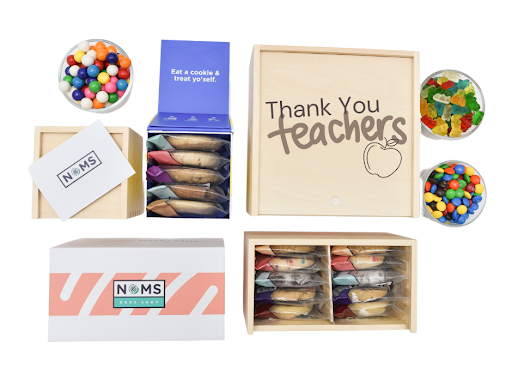 Teacher Appreciation Week is almost here starting Monday, May 2nd, and running until Friday, May 6th. Teacher appreciation week is the perfect time to let the teachers in your life know how much you appreciate their hard work and dedication to their job.
1. Gifts are a great way to show your appreciation.
When it comes down to it, there aren't many ways to fully express your appreciation to teachers. The long hours, the lack of breaks, and keeping up with so their students succeed. many kids day in and day out. Let them know you appreciate their hard work! Some treats to get them through the days will always be the perfect way to say thank you.
2. Gifts are a fun way to celebrate Teacher Appreciation Week.
A little thank you gift is always nice, but it can be fun too! Get your teacher a personalized gift or sweet treat that will bring a smile to their face and brighten their day!
Did you know treats are actually one of the favorite gifts to receive among teachers? When asked about what they do and do not like to receive, "While many teachers said they would be grateful for any sort of recognition, some noted that they don't get quite as excited about such common gifts as mugs, candles, or monogrammed water bottles and tote bags." A treat that they can enjoy immediately means instant happiness without 20-30 new mugs sitting on their desk this year!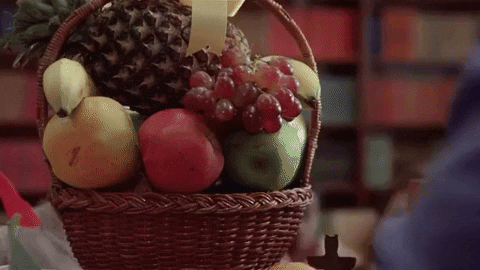 3. Teachers work hard and deserve a little recognition!
Teachers are constantly challenged both mentally and emotionally. A small gift can go a long way in showing them that you see how hard they work day in a job where they might not always get that.
4. Teachers will love getting something special during the week picked just for them.
Teachers care about the students in their classrooms. They care how they are doing with their schoolwork, their friends, and at home. Students become near and dear to their hearts and a small token to show that you see how much they care is important.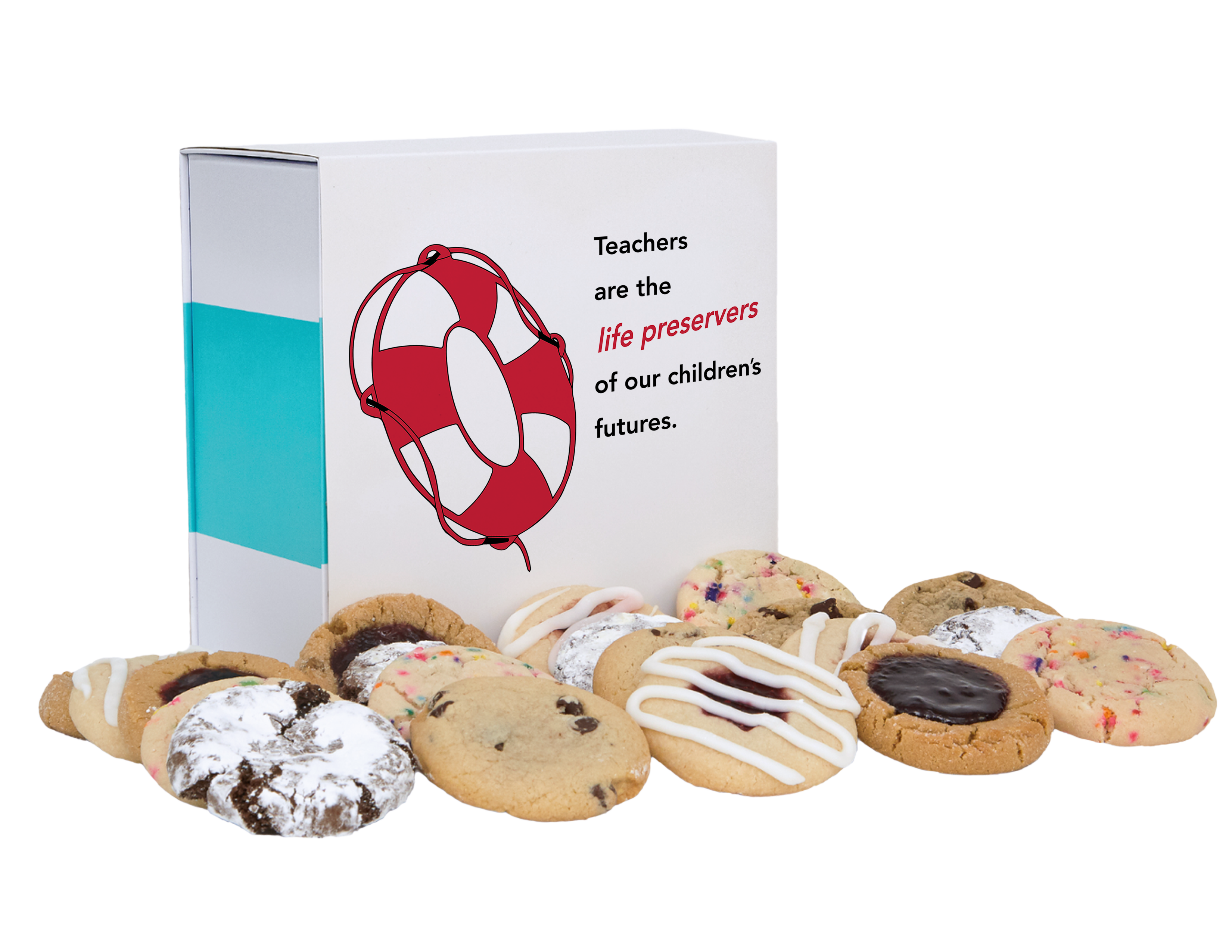 5. Gifts are a great way to say thank you for all that teachers do for their students.
Teachers go above and beyond for their students. They are there for the good days and the bad days. They help with homework, give advice, and are just someone to talk to. Sometimes a small gift is the best way to say thank you for being there and to encourage them to keep being there. A study published in the Journal of Personality and Social Psychology states, 'findings suggest that when helpers are thanked for their efforts, the resulting sense of being socially valued is critical in encouraging them to provide more help in the future.'
Give them the gift that keeps giving and encourages them to keep giving!
6. Teachers play an important role in our lives and we should thank them for it!
Children spend a large amount of time with their teachers. Day in and day out they learn from their teachers from arts and crafts to science and math to socializing with others. It's more than just textbooks and writing - teachers work hard to deliver the best experiences for each student!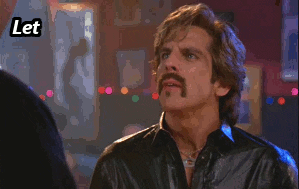 7. Gifts can be personalized and thoughtful to make the biggest impact.
Of course, a thank you or handwritten note is a nice gesture, sometimes it doesn't give the full experience. A thoughtful, personalized gift lets them know you were thinking about them and went out of your way to give back to them. Adding a personalized note can only sweeten the experience!
8. A Gift is a small acknowledgment of the time, money, and energy they give to their classroom all year round.
All year long, teachers give their time, money, and energy to their classrooms. They go out of their way to make sure their students have the best experience possible. From buying classroom supplies to helping out a student in need, they never stop giving. Teachers are not only responsible for academic instruction, but they also play a vital role in shaping young minds. They help mold students into the people they will become and have a huge impact on their lives. A small gift is a great way to show them that you notice and appreciate all they do!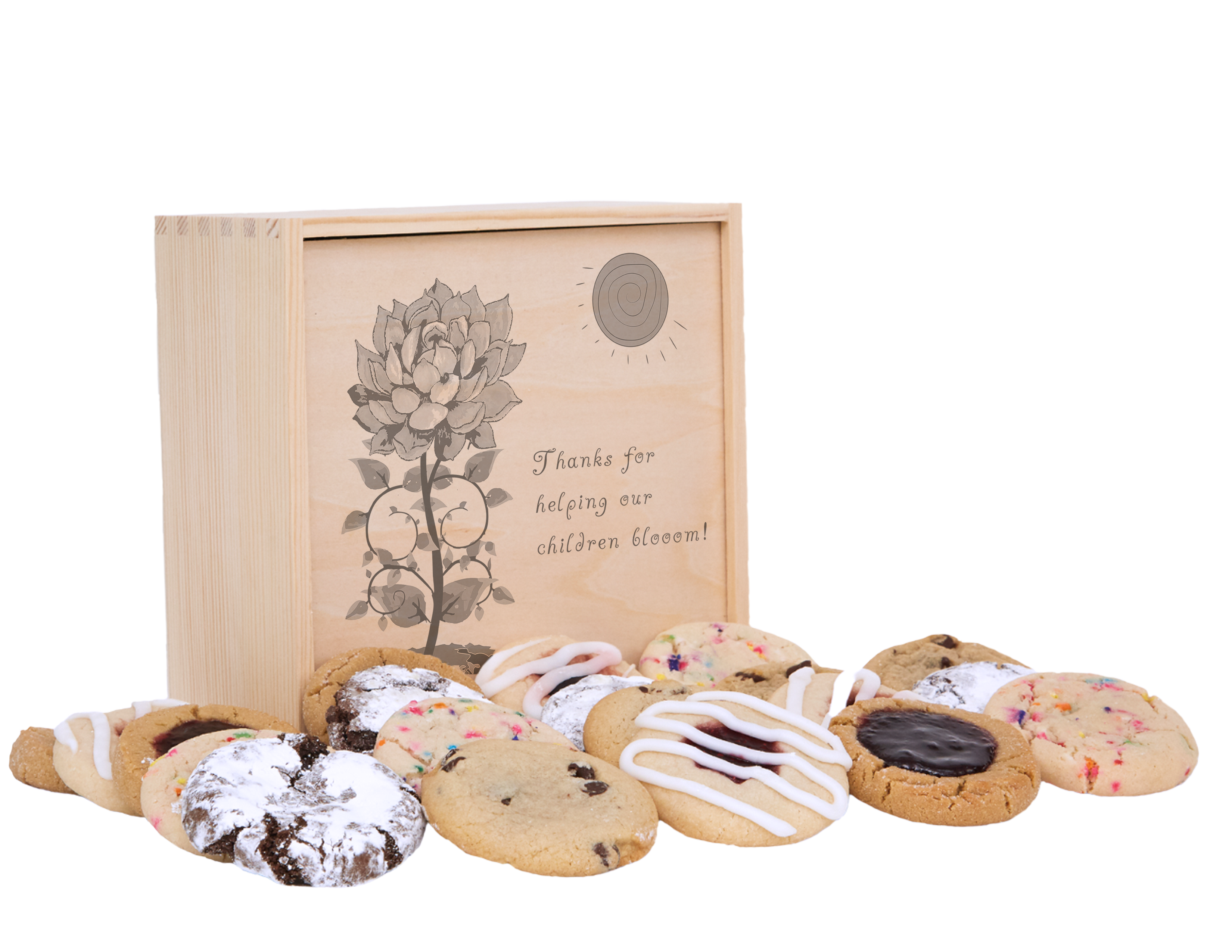 9. Gifts show that you know how hard they are working.
We all can feel like our hard work goes unnoticed. When you are working with so many children with different needs it can become overwhelming to keep up and assure that each student is thriving. An article from ThoughtCo states, "Being a teacher takes patience, dedication, passion, and the ability to do more with less. It is a treacherous journey often filled with just as many valleys as there are mountains." The article also cites many roadblocks to the job including disruptive environments, changing expectations, lack of resources, and a lack of time.
With all of that work inside the classroom and out, a bit of recognition can be the key to not burning out. Teachers work hard every single day to educate our children, and sometimes they don't get the recognition they deserve. Gifts show that you are aware of their dedication and appreciate all that they do and maybe that one small thing they need to keep up their hard work!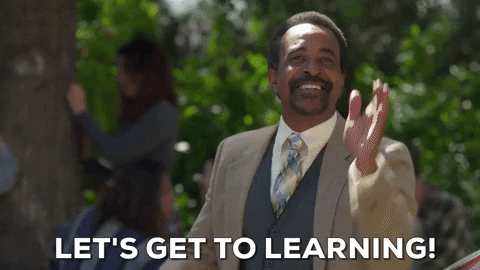 10. Sending in a small gift shows that you care!
Overall, sending gifts shows that you care! It shows that you recognize the time and effort they put in all so your child has the best chance at success. It's a way of saying thank you for all they've done and continue to do!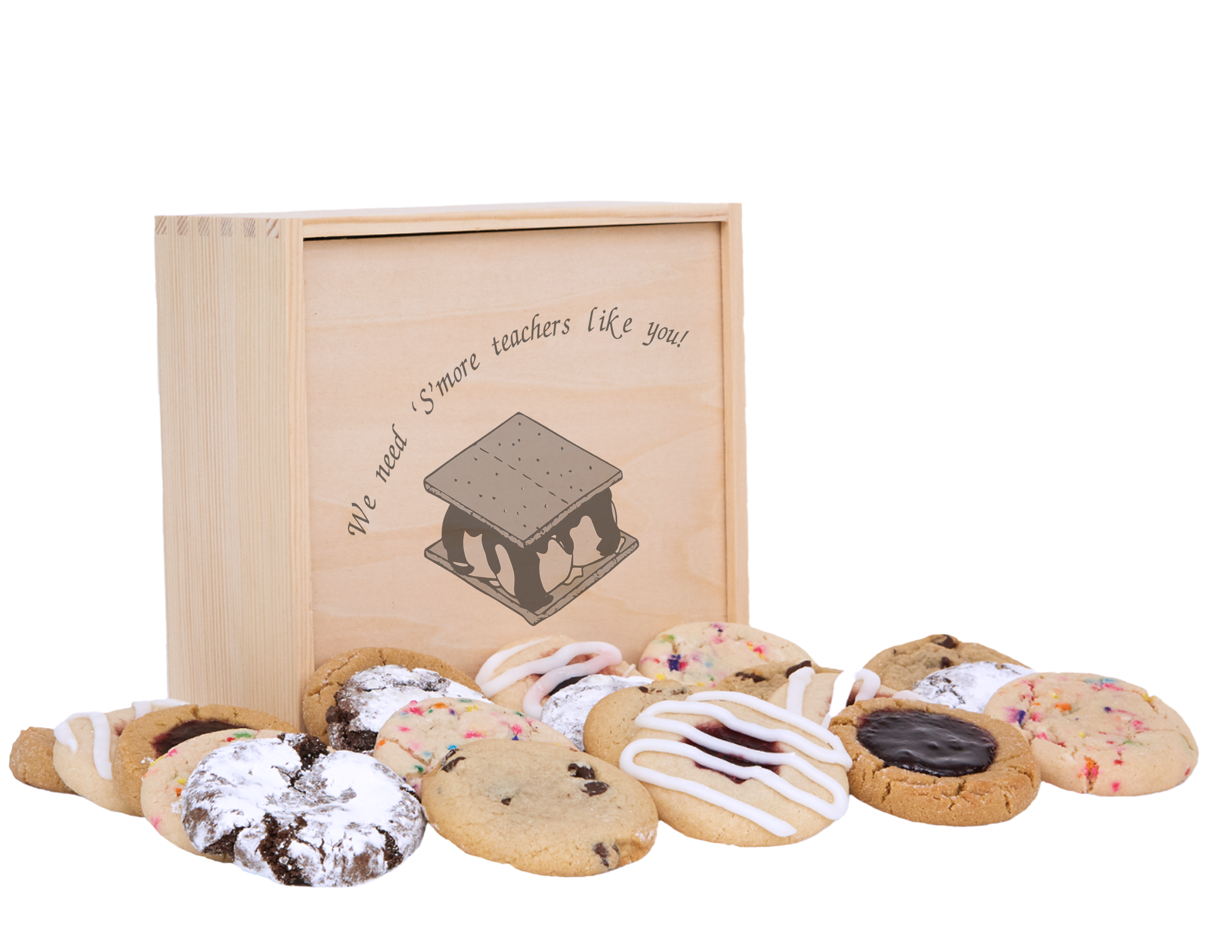 What to give?
While classroom supplies, mugs, or notebooks are always a fun gift - they may already have plenty of these.
Finding a gift that is thoughtful and personalized while still being a gift they will want and use doesn't have to be a time-consuming task though. With Noms gift boxes, the customization options let you create the perfect fit every time.
Send them a box filled with a candy or cookie assortment of your choice and then add a unique design just for them! Get sweet and add a Teacher Appreciation design or get fun and add a design of their favorite show or movie! Whichever you choose, you know that you are creating a one-of-a-kind gift for your teacher. Finish it off with a special note to let them know how much you appreciate their hard work!
Need a few boxes for each teacher? We make it easy to customize more than one box with one sheet. Add all of your recipients' names, information, designs, and custom notes into our template at once and finish as many gifts as you need in minutes.
Learn more about our delicious cookie assortments here!
Noms Candy: A Sweet New Way To Celebrate
The Benefits of Corporate Gifting